The Virginia pastor who posted the phrase "America: Love It or Leave It" on his church's roadside sign not surprisingly has received his share of backlash over the sentiment — but now folks from the church have joined the fray.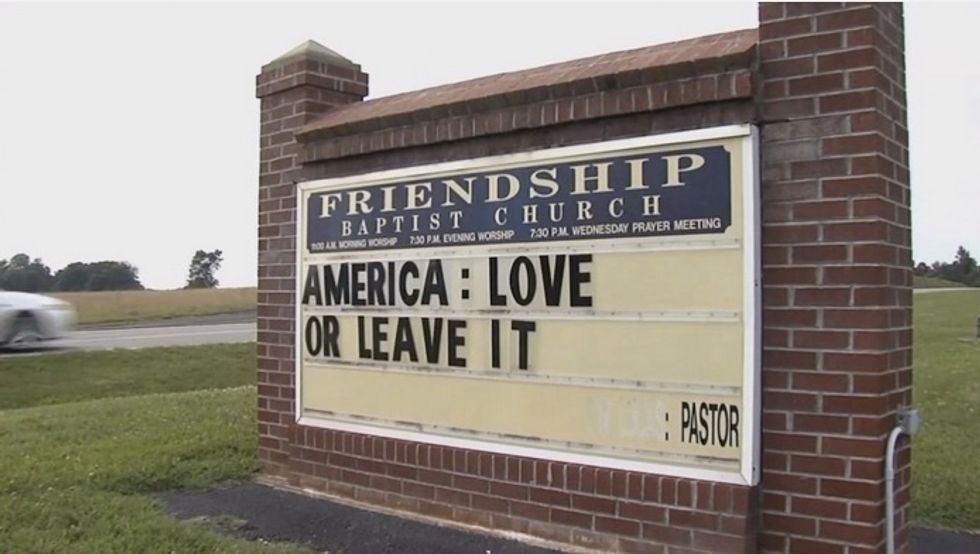 Image source: WSET-TV video screenshot
Pastor E.W. Lucas of Friendship Baptist Church told WSET-TV that members of his Appomattox congregation walked out of Sunday's service in a stance against him.
"It's hard for me to understand how folks can turn on a pastor after all those years," Lucas, 85, added to WSLS-TV.
He told WSET that members were upset about the national attention the church received due to his sign — but that he's standing by it.
"I've tried to be honest," Lucas noted to WSET. "I've tried to do what's right. But I believe in my country. I love my country. And I don't mind standing up for the country."
While WSET's report said the church was "empty" for Sunday's 11 a.m. service, Lucas told WSLS that about 20 people walked out and about 10 remained.
Yahoo Lifestyle reported that as of Tuesday the church's Facebook page has been deleted, and its phone number has been disconnected.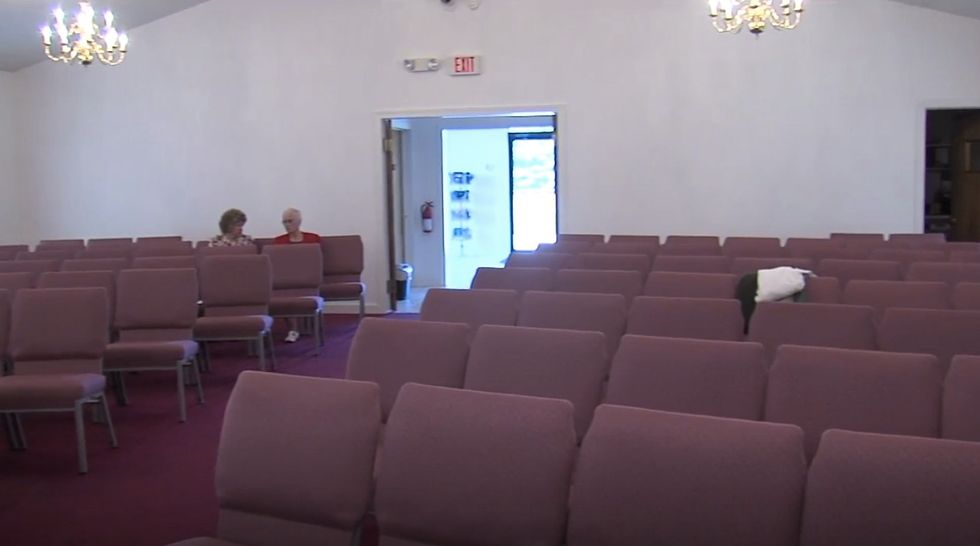 Image source: WSET-TV video screenshot
WSET said it reached out to several members of the church, but they said they had no comment.

What's the background?
Lucas posted the phrase on the sign a few weeks ago, WSLS said. He told WSET in a previous story that he was reacting to the "situation in Washington" — presumably accusations of racism against President Donald Trump after he challenged progressive Democratic congresswomen who criticize America to "go back" to the countries "from which they came."
"Since we've had favorable comments on it, I thought I'd just leave it a while," he told the station last week.
Lucas also seemed to echo Trump's throw down, apparently directed at Rep. Ilhan Omar (D-Minn.), who was born in Mogadishu, Somalia, as well as Reps. Alexandria Ocasio-Cortez (D-N.Y.), Rashida Tlaib (D-Mich.), and Ayanna Pressley (D-Mass.), who were born in America.
"People that feel hard about our president ... and want to down the president and down the country and everything, they ought to go over there and live in some of these other countries for a little while," he added to the station.
What else has happened?

Lucas told WSLS that threats against him and the church have been issued.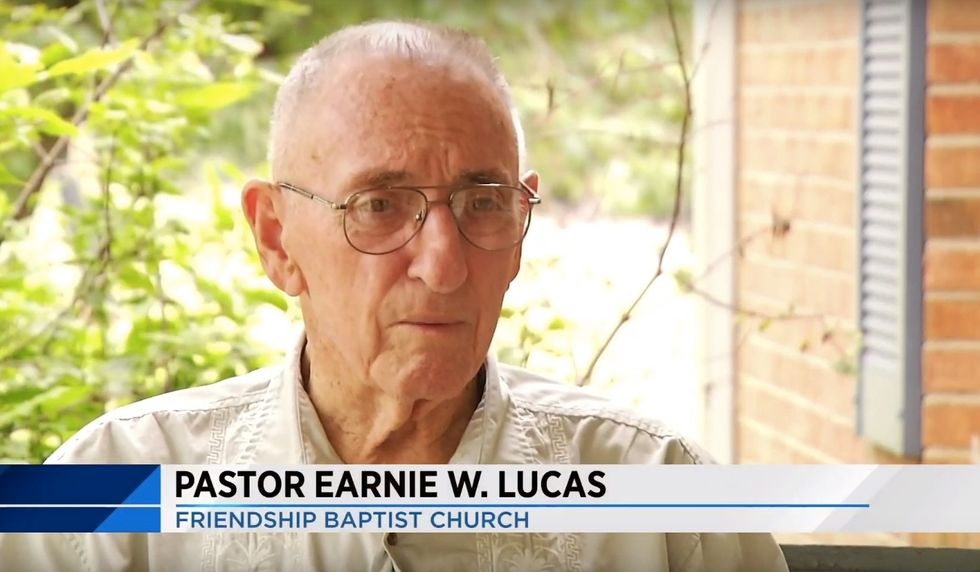 Image source: YouTube screenshot
"The church might be burned to the ground by someone, I don't know who," he told the station. "And that the word also was out that I would lose my life — that they would kill me, too."
What did local residents have to say?

"If you want to say things that are for the country, all of a sudden you're a racist or you're some other kind of 'ism'," Charlene Rappleyea told WSLS, defending the pastor. "I think that's disgusting."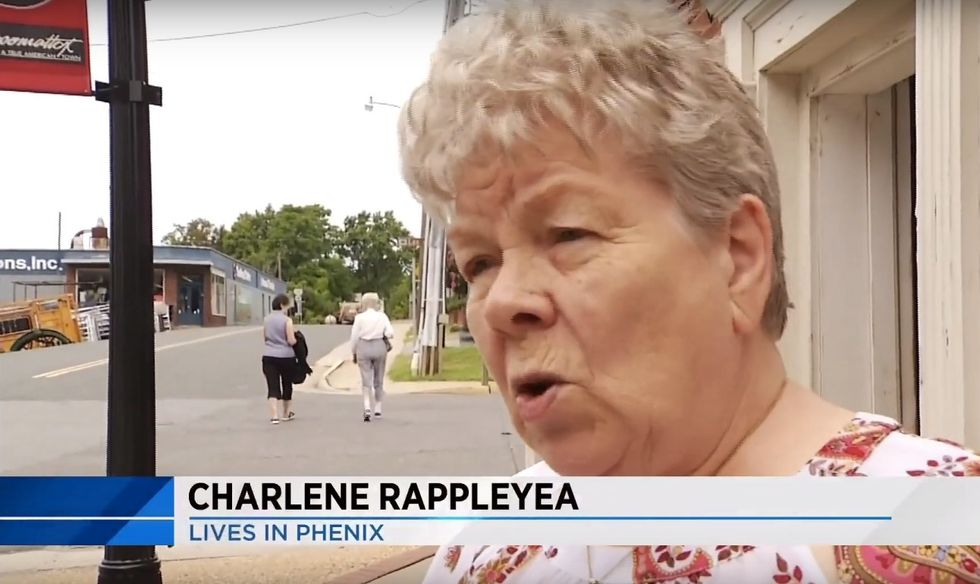 Image source: YouTube screenshot
"How dare they suppress our speech but we're not allowed to criticize theirs," Kim McGuire added to the station.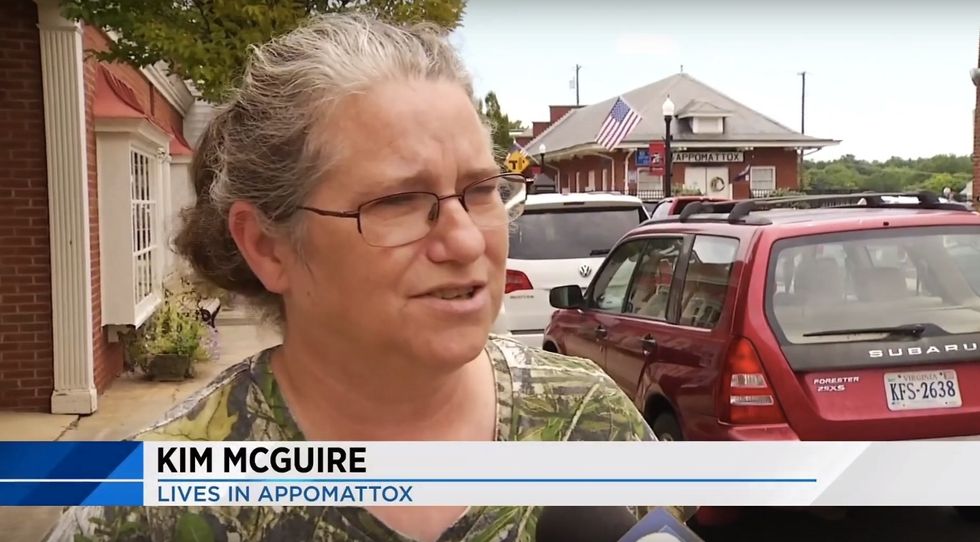 Image source: YouTube screenshot
One man who didn't want to talk on camera told WSLS he supports the pastor's message but doesn't believe it should be displayed on a church sign.
'I am not leaving'

Despite the backlash, Lucas told WSLS he's not going anywhere.
"I am not leaving. And I'm not leaving now," he noted to the station. "I'm staying until the Lord gets ready for me to leave."
Friendship Baptist Church controversial signyoutu.be