A 31-year-old man held a gun to back of a man's head outside a St. Louis-area grocery store last Friday afternoon and stole the rifle the man was open carrying, KSDK-TV reported.
But the victim apparently had a backup plan.
Police said he headed to his vehicle, pulled out another gun, and shot the man who stole his rifle, the station said.
What are the details?
Shortly before the incident unfolded, a customer with a rifle entered Wellston Food Market at 6250 Page Ave., KSDK reported, citing Major Ron Martin with the North County Police Cooperative.
Martin told the station the customer was open carrying the rifle in a gun sleeve underneath an article of clothing and didn't threaten anyone inside the store. The station's video broadcast said the rifle was in the style of an AR-15.

But after the customer departed the store, a man held a pistol to the back of the customer's head and stole his rifle, KSDK said, citing a probable cause statement.
After handing over his rifle, the victim headed to his vehicle, grabbed another gun, and fired at the alleged stick-up man, the station said, adding that a shootout between the two commenced.
What happened next?
The alleged rifle thief was hit several times by gunfire, KSDK said. Two women not involved in the altercation also were shot, the station said, adding that their injuries weren't life threatening.
Video of the shooting aftermath shows at least one car with a shattered window.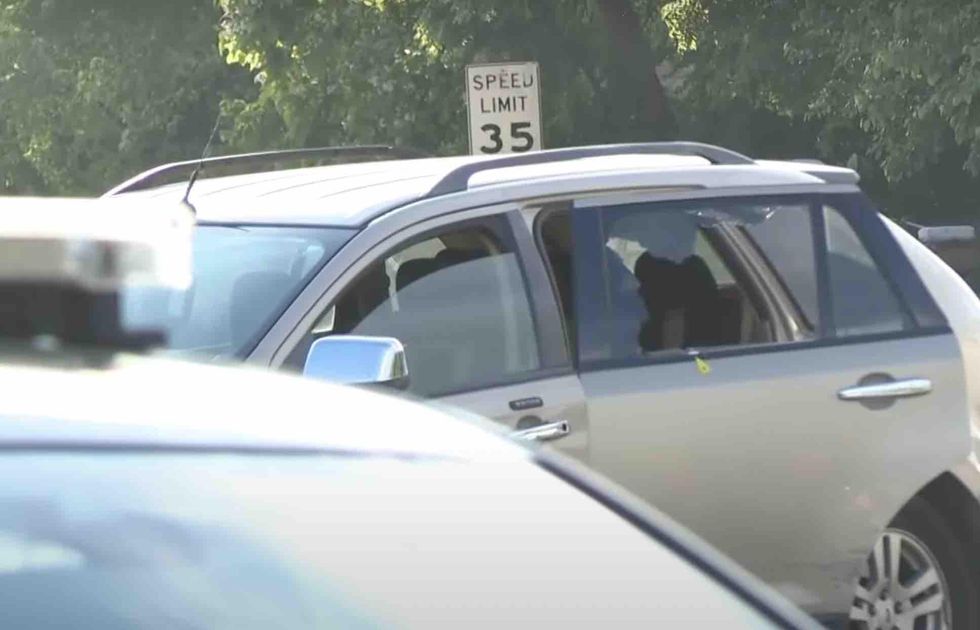 Image source: YouTube screenshot
The station said over a dozen bullets were fired.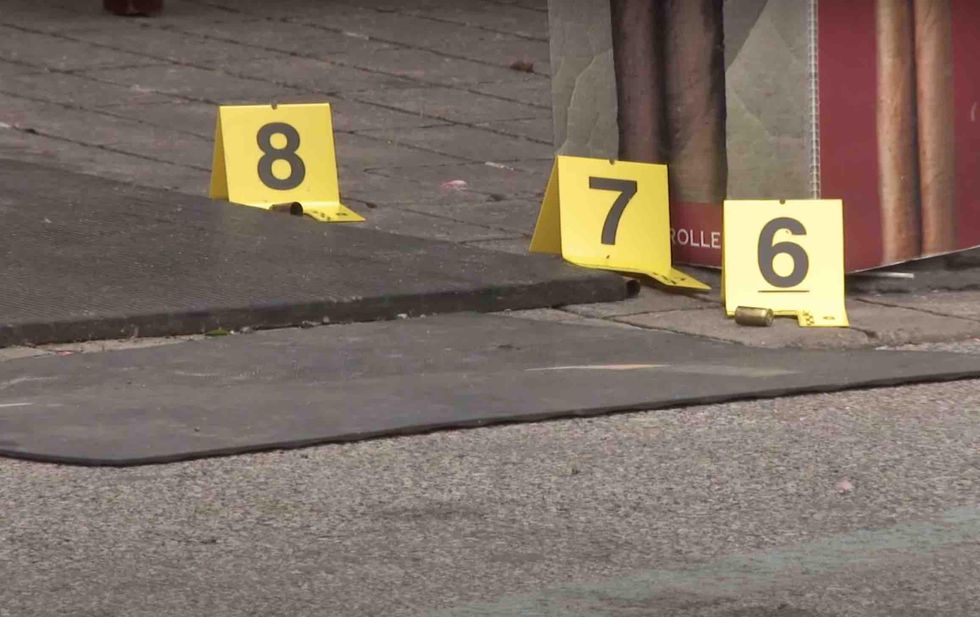 Image source: YouTube screenshot
The victim whose rifle was stolen fled the scene, KSDK reported, adding that police believe a third man arrived soon after, shot the alleged robber, and took off.
When police arrived at the scene, they found a wounded Bobby Lee Booker Jr. lying in front of the grocery store, the station said, adding that he was taken to a hospital in critical condition and was still there Wednesday.
Police told the station they recovered the alleged robber's vehicle.
It's unclear if the three men know each other, KSDK said.
Booker is charged with armed criminal action, first-degree robbery, and two counts each of unlawful use of a weapon and unlawful possession of a firearm, the station said, adding that his cash-only bond is $500,000.
Suspect, 2 bystanders injured in shootout outside St. Louis County grocery store youtu.be