A home security camera captured the moment a pair of crooks snuck up on a man washing his car in his driveway, putting a gun to the back of his head, forcing him to lay on the ground, emptying his pockets, and eventually making off with about $10,000 in valuables, KPIX-TV reported.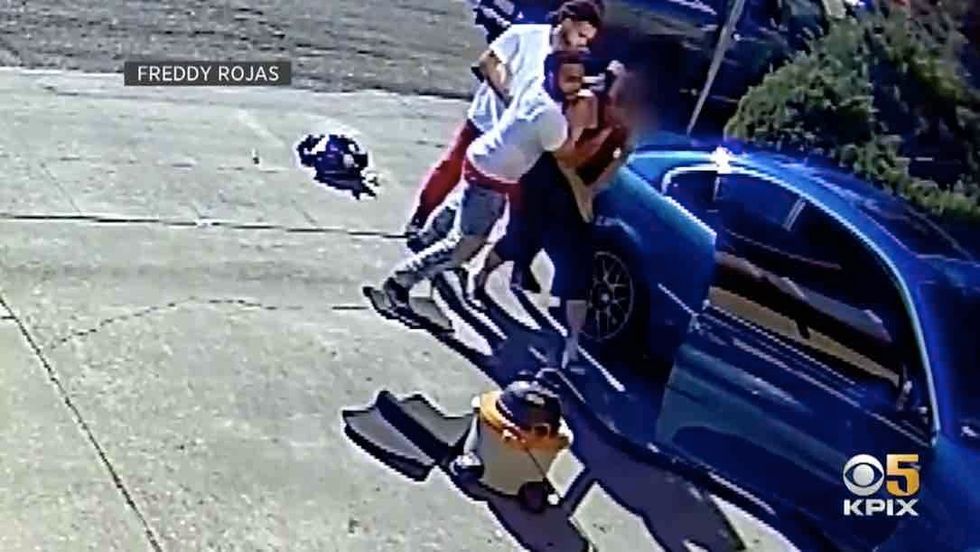 Image source: KPIX-TV video screenshot
What's more, Monday's incident in Oakland, California, took place amid broad daylight — 1:30 p.m., the station said.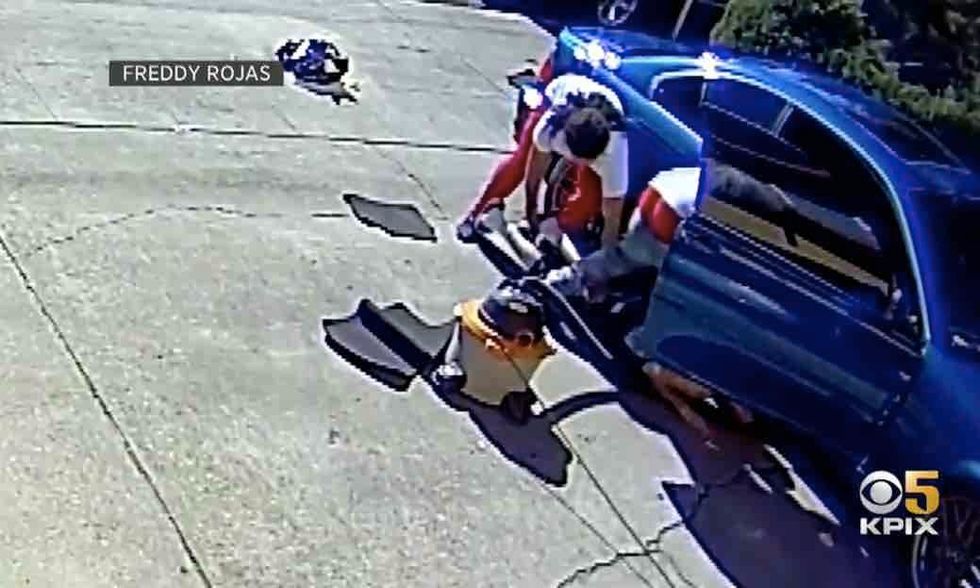 Image source: KPIX-TV video screenshot
"We are so scared here right now," Freddy Rojas — who's nephew was the victim — told KPIX. "That's why we put in cameras. We talked to my other neighbors, and they want to put in cameras, too."

Rojas — who lives in the same building as his nephew — told the station the crooks ordered his nephew to keep quiet "or they were going to shoot him."
He added to KPIX that while his nephew wasn't harmed, the crooks did take his wallet, cellphone, keys, and some jewelry — together worth about $10,000.
What did others have to say?
"I walk my dog here all the time, and I never see anything like that, it's kind of scary," Mary Ann — who didn't want to give her full name — told the station.
Andy Norton runs the neighborhood watch group for his block in the Dimond neighborhood where the robbery took place, KGO-TV reported, adding that his surveillance camera caught what could be the culprits' white sedan moments before it stopped down the street prior to the incident.
"Now I think we're going to deploy a much larger network of cameras here so that should a neighborhood have a problem we've got more footage," Norton told KGO. "This is the worst thing that's happened probably in 10 years."