A pair of masked men broke into a North Carolina home Wednesday night and shot the homeowner, WRAL-TV reported.
But the 46-year-old owner of the Fayetteville residence scuffled with the intruders, retrieved his own gun, and opened fire, the station said.
Sheriff's deputies responding to the scene around 8:30 p.m. found one of suspected intruders — 23-year-old Henry Miller — dead outside the home, WRAL noted.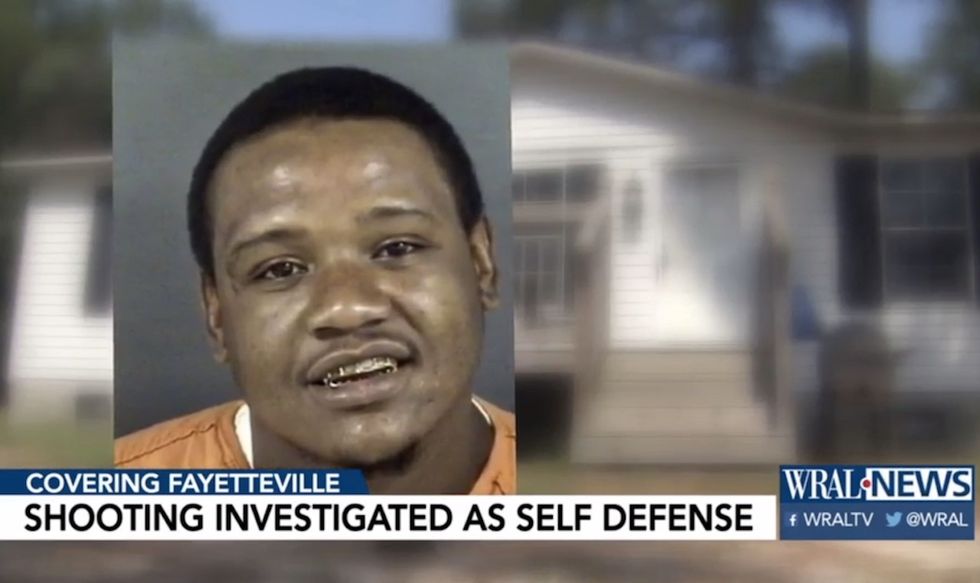 Image source: WRAL-TV video screenshot
Authorities told the station the second intruder apparently fled the scene, possibly in a white sedan.
No charges have been filed in the case, WRAL reported, adding that the Cumberland County Sheriff's Office said it looks like matter of self-defense.
Sheriff's spokesman Sean Swain told the station that Miller "was just leaving the residence when he was shot."
A woman inside the home was shot in the leg, WTVD-TV reported, adding that she was taken to a hospital with injuries that weren't considered life-threatening.
There were no reports on the homeowner's condition.