Popular podcaster Joe Rogan and other cultural commentators blasted New York City Mayor Bill de Blasio over a video touting the arts and culture — featuring mask-wearing dancers doing interpretive jumps on a street, no less — while the city continues to collapse under the weight of several factors, most notably the coronavirus.
What are the details?
First, check out the video:
The whole world is a stage, so we're bringing live performances BACK to New York City! Our streets will be filled w… https://t.co/3Jz8xRsouO

— NYC Mayor's Office (@NYC Mayor's Office) 1613363175.0
While the dancers do their thing, de Blasio explains that "if we really want to bring back the heart and soul of New York City, we need our arts and culture back, and we need people to see it and feel it, to participate in it" — and for folks to know that the "essence of New York City has not been defeated by the coronavirus."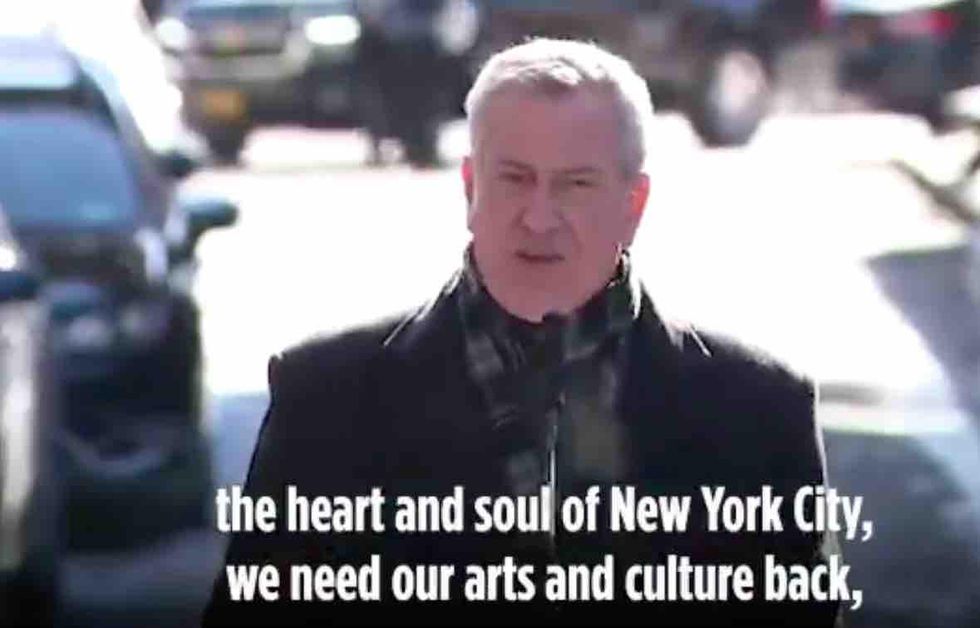 Image source: Twitter video screenshot via @NYCMayorsOffice
Enter the Open Culture program, which is designating 115 street locations in all five boroughs that will give artists a chance to showcase their talents, the clip said.

"Our cultural community is our conscience, our cultural community is our hope and identity as New Yorkers," de Blasio concluded.
'How the f*** is this a real thing'
The Sunday video is getting thoroughly ratioed, having received more than 3,000 comments compared to just over 900 likes as of Tuesday afternoon. And regarding reactions to the clip, it appears that the vast majority of commenters were turned off it.
Rogan didn't mess around, tweeting simply, "How the f*** is this a real thing."
Other notable commentators shared similar reactions: