A Massachusetts Democrat is facing tremendous backlash after he suggested at a recent city council meeting that special-needs babies should be aborted so that they can never become a drain on public resources.
On February 7, the city council of Framingham, Massachusetts, about 20 miles west of Boston, held a meeting. During the meeting, council members were considering revisions to the draft of a proclamation which supports unfettered access to abortion and denounces crisis pregnancy centers — which encourage vulnerable, pregnant women to choose life for their unborn children — as "misleading" and "deceptive."
Michael Hugo, the chair of the Framingham Democratic Committee, spoke during the meeting and expressed his belief in the necessity of abortion. However, the argument he used to support his opinion has angered many, including some so-called pro-choice advocates in his own party.
Hugo claimed that crisis pregnancy centers were a threat to the Framingham community because they might prevent women from aborting babies with special needs. Hugo said he feared that special-needs babies might then grow up and become a financial burden on the system.
"Our fear is that if an unqualified sonographer [at a CPC] misdiagnoses a heart defect, an organ defect, spina bifida or encephalopathic defect, that becomes a very local issue, because our school budget would have to absorb the cost of the child in our special education budget," Hugo said to the council.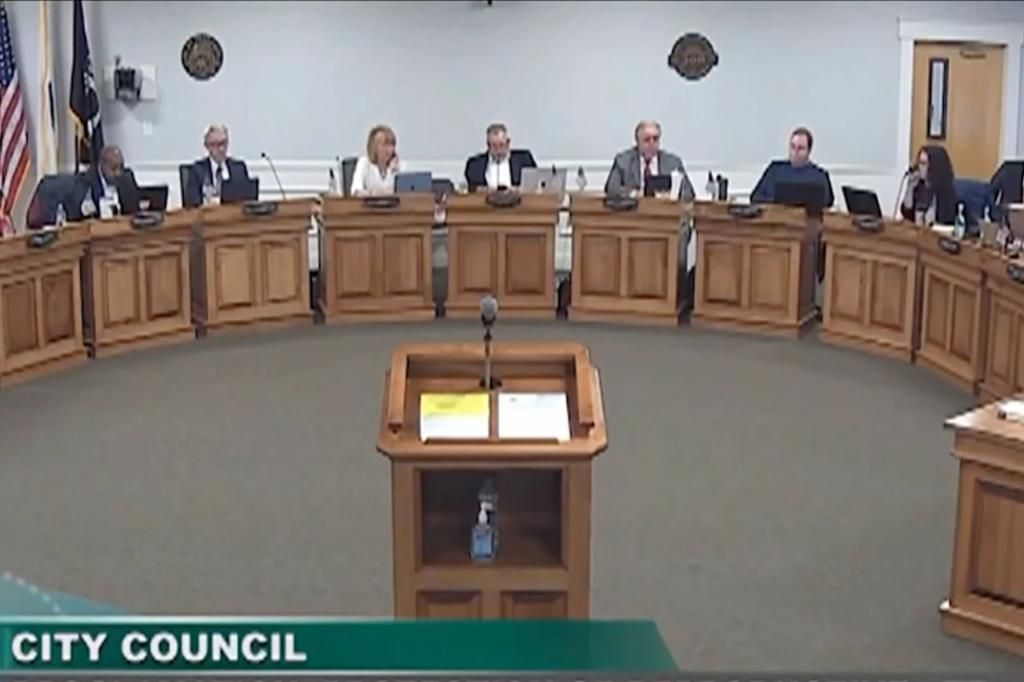 Dem official denounced for complaining of school budget costs for disabled children who weren't abortednypost.com
Members of the Framingham community responded almost immediately with surprise and outrage. Pat Dunne, a former Framingham School Committee member who spoke shortly after Hugo, distanced herself from his reasoning and claimed he had gone "off the rails" in his remarks.

"I'm a lifetime member of the Democratic Committee, and the person who wanted to represent us went off the rails on a different direction that was never brought before the Democratic Committee," Dunne said. "We're not talking about eliminating special education students and the like. We're talking about getting out good information to the people in Framingham. And he's casting a bit too wide for me, and that's why I did want to say something."
Local advocates for the disabled were likewise incensed by Hugo's speech. "This is eugenics," asserted Kristan Hawkins, the president of Students for Life and mother of two special-needs children. Sheryl Goldstein, the chair of the Framingham Disabilities Commission, considered it "a personal attack against [her] own children."
Ten days after the meeting, Hugo issued an apology, calling his remarks "offensive and hurtful." He also stated that the rest of the Framingham Democratic Committee was unaware of the contents of his speech since he had submitted the speech to them "at 12:46 A.M. the night before the City Council vote."
However, a letter Hugo sent to the city council before the meeting is perhaps even more disturbing than his speech. In the letter, Hugo, who is also the director of policy and government relations for the Massachusetts Association of Health Board, wondered whether the state would cover the medical costs of "a fetus that had sound medical reason to be terminated," "the costs of special education for a Down syndrome-affected child," and "the extraordinary medical expense of a child with an atrial septal defect."
Due to the offensive nature of his comments, some officials and many private citizens have called for Hugo to step aside. However, Hugo has insisted that he has no intention of resigning his position as FDC chair, the Daily Mail reported.
Many pro-life advocates and advocates for the disabled have since organized a protest to be held outside during the next city council meeting on February 28. They said they want to demonstrate on behalf of those with special needs.
Like Blaze News? Bypass the censors, sign up for our newsletters, and get stories like this direct to your inbox. Sign up here!