© 2023 Blaze Media LLC. All rights reserved.
Desperate father begs prosecutors to keep underage son in jail after multiple accusations of carjacking. Prosecutors instead consider charging father with neglect.
A desperate father says he has been "begging" the juvenile criminal justice system in Baltimore to keep his son, accused of multiple violent carjackings, in jail for his safety and the safety of others. Not only have his pleas fallen on deaf ears, Baltimore prosecutors even considered charging the father with neglect after he initially refused to pick his son up from jail.
On Tuesday, Santiago Garcia-Diaz joined Todd Piro of "Fox & Friends First" to discuss his son's dire situation. In the interview, Garcia-Diaz insisted that his son is a danger to himself and to society and that new laws regarding juvenile offenders may cost his son his life.
"I've been begging for help for my child for two and a half years," Garcia-Diaz told Piro. "I've had petitions signed by judges to have him sent away for mental eval[uation]. I have no idea what else to do. Like, I've tried everything. I'm at the end of my wit. …What else does a father do to save his child's life?"
Bryce Garcia-Diaz, Santiago's 14- or 15-year-old son, was recently charged with a violent carjacking. According to reports, Bryce and a friend stole two cars and went on a high-speed chase, reaching speeds of up to 100 mph and weaving "in and out of traffic." Bryce also allegedly ran over two police officer during the incident.
"They was trying to barricade my son in," Garcia-Diaz claimed. "Someone tried to stop and he took the gas and tried to drive right through [the officers], knocked them out of his shoes."
Of the 19 charges Bryce was facing for the incident, 18 have since been dropped.
Fox News reported that Bryce is "an accused serial carjacker," and Bryce had been arrested for at least one alleged carjacking in nearby Washington, D.C., though the date of that arrest is unknown. Garcia-Diaz said he even took Bryce to the police station himself after he believed his son had stolen a car, but that Bryce was issued only a citation.
Bryce did receive a sentence of six months of probation for another incident, but Garcia-Diaz claimed that Bryce had violated the terms of his probation on "the first day."
New Maryland laws regarding juveniles went into effect over the summer, and Garcia-Diaz stated that such laws actually encouraged his son's allegedly criminal behavior.
"As of June 1, they changed the laws for the juvenile justice system to where they can only be charged with certain crimes at certain times, and they got to go through so many steps before they can actually make a move to really do anything against the child now," Garcia-Diaz lamented.
"It's ridiculous," he added.
In addition to the alleged propensity for theft and violence, Garcia-Diaz claimed that his son suffers from a chronic lung condition and that frequent smoking and marijuana use nearly killed him when he accidentally overused his inhaler, the side effects of which severely affected his heart and lungs.
"The last time he disappeared for over a week, he came home, and we had to rush to the hospital," Garcia-Diaz recalled. "And they said that if we wouldn't have brought him in, he would have been dead."
Because Garcia-Diaz feared for his son's life and future, he refused to pick him up from jail for the most recent alleged carjacking, but officers threatened to charge him with neglect and abandonment instead if he did not pick Bryce up within six hours.
"I want my son to get some help. I mean, if it's jail that's what it's going to take, then jail," Garcia-Diaz insisted, though he also wants his son's mental health assessed. So far, he said, the system has created barriers that have prevented that assessment.
"This isn't even about my son," Garcia-Diaz added. "This is about Baltimore City's kids. This is about all juvenile delinquents."
Father says 14-year-old son steals cars and faces no serious consequences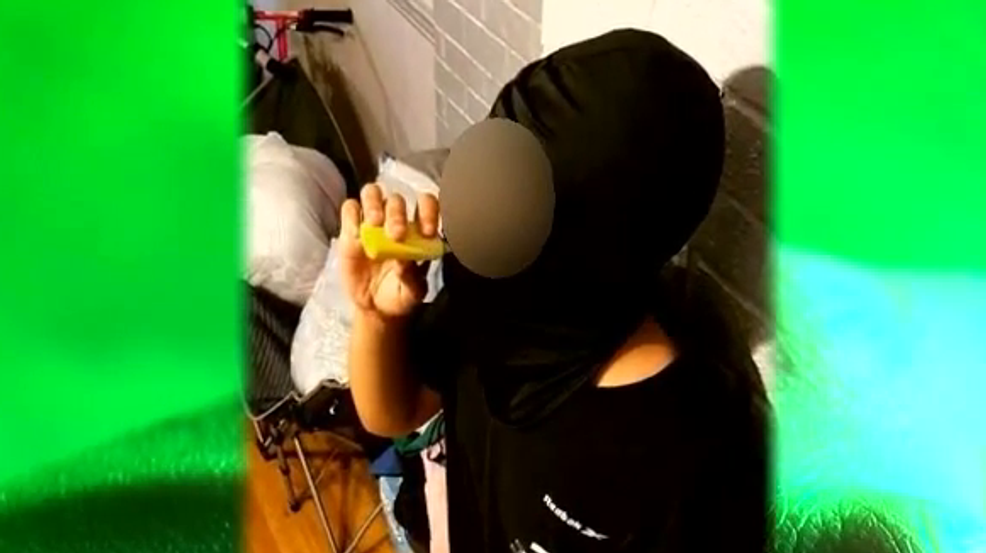 Father says 14-year-old son steals cars and faces no serious consequencesfoxbaltimore.com
Want to leave a tip?
We answer to you. Help keep our content free of advertisers and big tech censorship by leaving a tip today.
Sr. Editor, News
Cortney Weil is a senior editor for Blaze News.
cortneyweil
more stories
Sign up for the Blaze newsletter
By signing up, you agree to our
Privacy Policy
and
Terms of Use
, and agree to receive content that may sometimes include advertisements. You may opt out at any time.