New drone video footage obtained by Fox News showed a group of about 40 illegal aliens rushing the U.S.-Mexico border into La Joya, Texas. The crowd of immigrants heavily outnumbered Border Patrol officers who attempted to stop them as they dashed across fences and streams into southern Texas.
What happened?
Fox News' drone team captured video Sunday morning of the group of dozens of illegals "running from overwhelmed Border Patrol agents."
The group was reportedly made up only of adults, including two men who were already handcuffed together, the outlet said.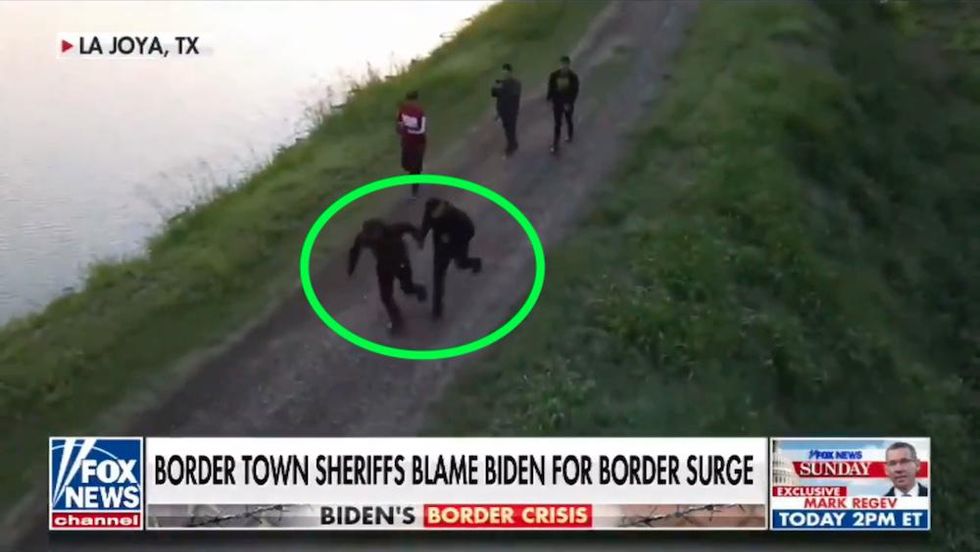 Image source: Twitter/Fox News video screenshot
The video taken by a Fox News drone at La Joya showed 30 to 40 adult migrants, mostly men, scattering across the border, being chased by a lone Border Patrol agent in a pick-up. The agent attempted to chase the group down, but he was significantly outnumbered.
Another clip showed a single agent attempting to chase the large group on foot as they scaled fences and wall and leapt over narrow streams.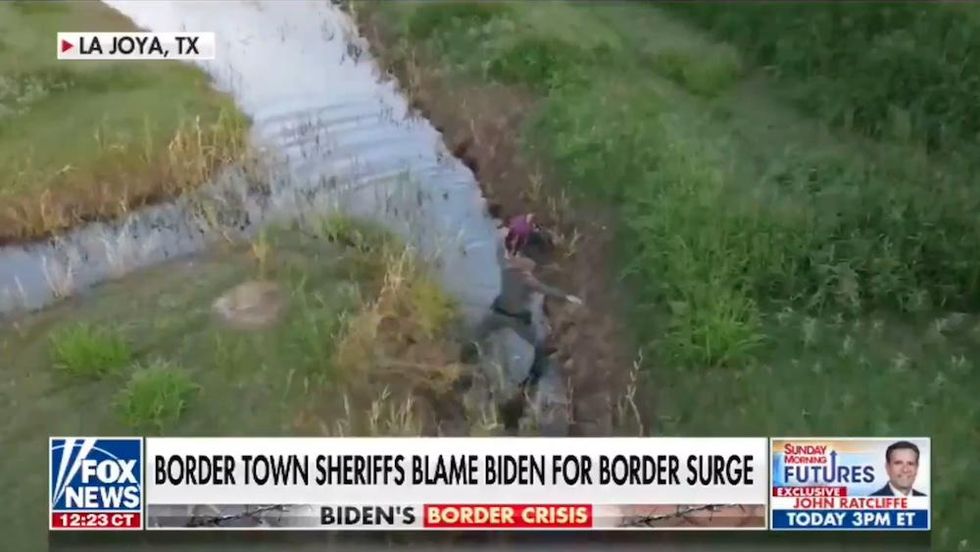 Image source: Twitter/Fox News video screenshot
According to Fox, only about 15 to 20 of the illegals were eventually taken into custody, with the rest fleeing on foot and avoiding capture by Border Patrol.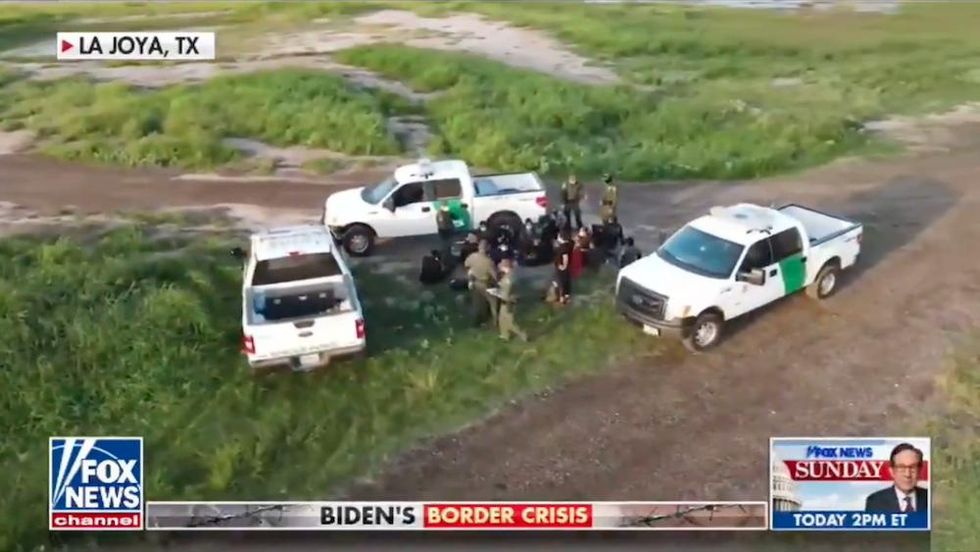 Image source: Twitter/Fox News video screenshot
A separate group of more than 50 migrants mostly from Romania, as well as some from Venezuela, Guatemala, El Salvador, and Honduras, elected to turn themselves in to agents Sunday rather than run, Fox News said.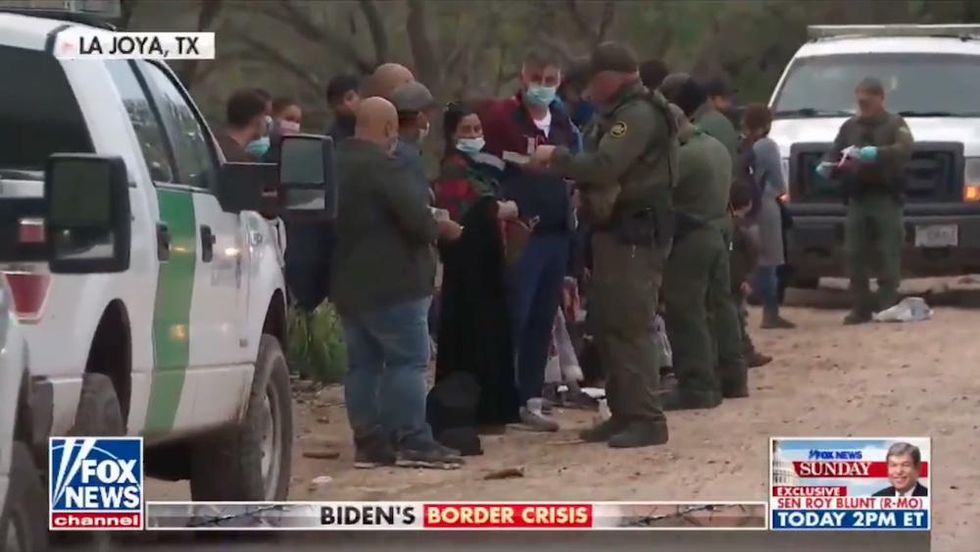 Image source: Twitter/Fox News video screenshot
Texas Republican Gov. Greg Abbott told Fox News he would be sending additional resources to the border to help the overwhelmed federal agents, citing not only immigration concerns but also the massive increase in drugs being smuggled across the southern border.

Just last week, Customs and Border Patrol revealed that their agents have seized more fentanyl in fiscal year 2021 than all of fiscal year 2020. Gov. Abbott told reporters that there had been an 800% increase in fentanyl seizures by the Texas Department of Public Safety in April compared to April 2020.
Drugs and people are not the only smuggled items officials are worried about. Fox News' Bill Melugin reported that the La Joya illegal immigration hotspot saw the arrest Friday of a Mexican national who was attempting to smuggle an arsenal of high-powered firearms and ammunition across the border.