According to NBC's "Today," the FAA said it sees between 100 and 150 formal cases of bad behavior by passengers in a typical year. Since January, the agency said, there have been 1,300 reported cases — even though air travel still remains way below pre-pandemic levels.
Spike In Unruly, Dangerous Airline Passenger Behavior Reported By FAA | TODAYwww.youtube.com
The bad behavior includes refusal to wear masks, excessive drinking, and assault — both physical and verbal — on crew members and other passengers. The attacks include political intimidation and harassment of lawmakers, the agency said.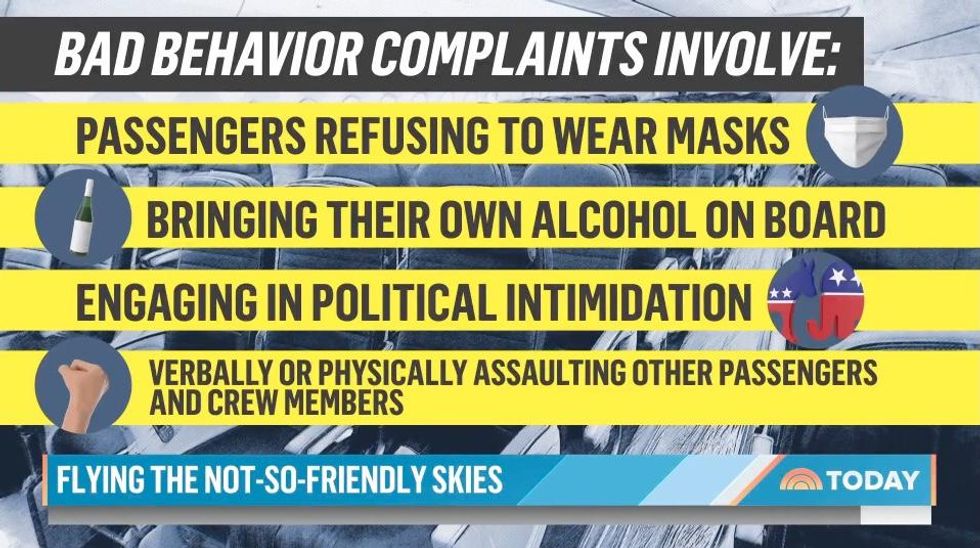 Image source: YouTube/Today video screenshot
Sara Nelson, president of the Association of Flight Attendants union, told NBC that airline employees have reported all kinds of disconcerting behaviors — and they've seen nothing like it over the last two decades.

"The physical and verbal abuse that flight attendants have been taking has been way off the charts of any kind of air-rage incidents that we've been talking about over the past 20 years," she said.
"What we have seen on our planes is flight attendants being physically assaulted, pushed, choked," Nelson continued. "We had a passenger urinate. We had a passenger spit into the mouth of a child on board. These are some of the things that we have been dealing with."
The FAA said it is implementing a "zero-tolerance" policy to reported bad behavior. Passengers who engage in such behavior will face criminal charges, fines up to $35,000, and potential lifetime bans on some airlines.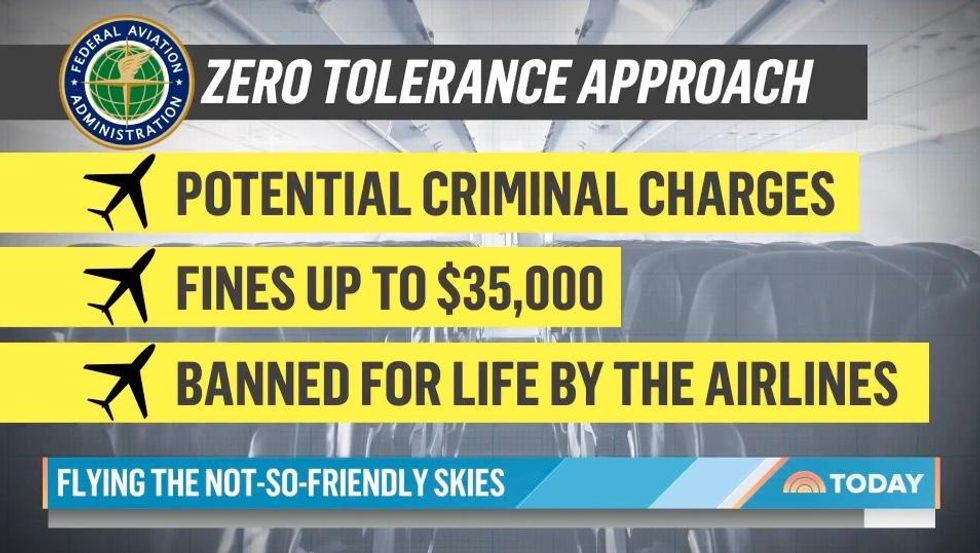 Image source: YouTube/Today video screenshot