Several fights broke out between supporters and protesters of President Donald Trump in front of the Beverly Hills Hotel amid Trump's much-publicized campaign fundraiser in town Tuesday night, KCBS-TV reported.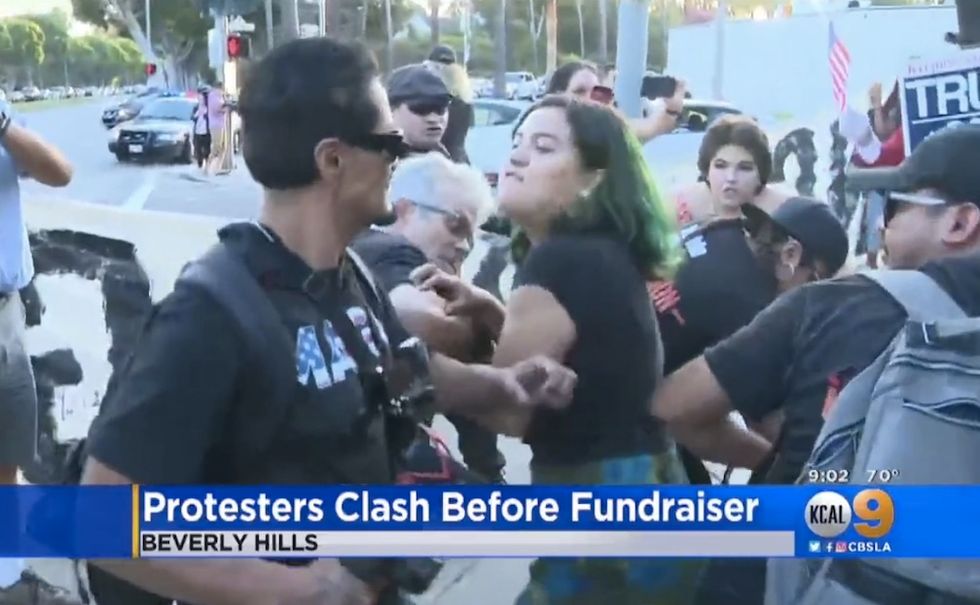 Image source: KCAL-TV video screenshot
The fundraiser was thrown into the spotlight late last month after Debra Messing and Eric McCormack — stars of the sitcom "Will & Grace" — advocated for outing and blacklisting Hollywood conservatives attending the event.
What happened?

Fights were sparked when Trump protesters set an American flag on fire, the station said.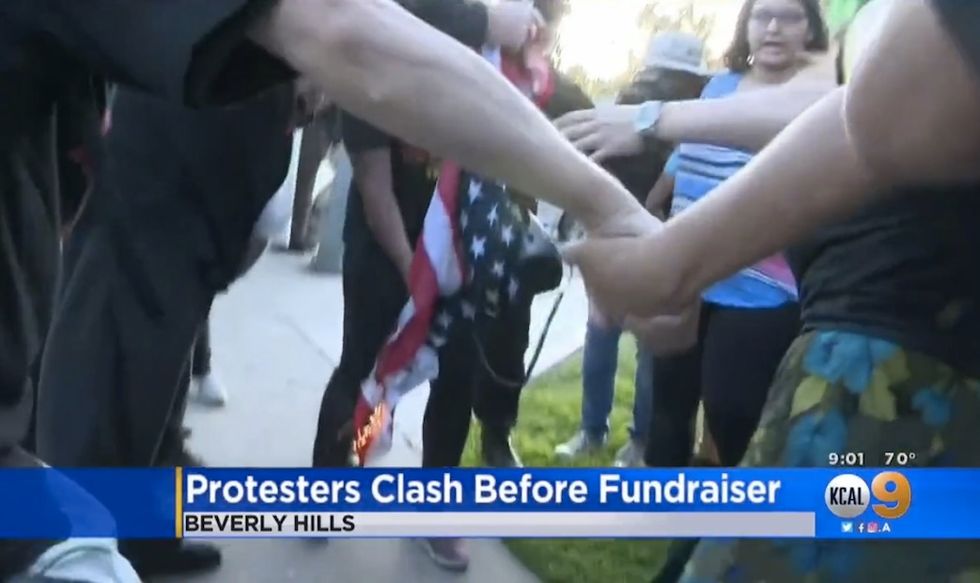 Image source: KCAL-TV video screenshot
Beverly Hills police were keeping an eye on the demonstrations and responded to each fight, KCBS said, adding that cops finally separated Trump supporters and protesters into separate groups.
Several people were detained, but there were no arrests, the station added.
What did Trump supporters and protesters have to say?

"All my years, I've never seen that," Gregg Donovan, a Trump supporter, told KCBS. "I was very disappointed in both sides. I took a neutral stance. I just stood there with my sign the whole time, but the burning of the flag really hurt."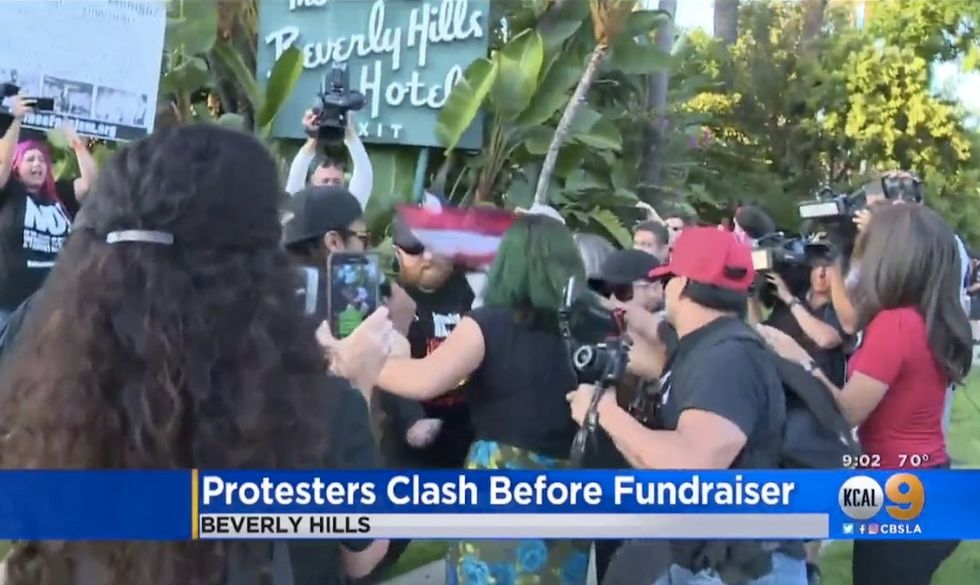 Image source: KCAL-TV video screenshot
A Trump protester had a different view.
"I've still got family members who are struggling to pay for their medication," Trump protester Tony Blackstone told the station. "They're elderly, and they have to decide whether to pay for their medication or to pay for their bill, and that's sad."
Anything else?

The fundraiser was hosted by real estate developer Geoffrey Palmer, a major Republican donor during the 2016 presidential campaign, KCBS reported. Tickets reportedly started at $1,000 for individuals and up to $100,000 for couples attending a VIP reception with Trump photo ops, the station added.
The Beverly Hills event was one of four in California for Trump's fundraising trip, KCBS said, adding that the GOP said it expected to raise over $15 million.