Kenlee Bellew-Shaw — a student at Melba Passmore Elementary School in Alvin, Texas — has autism.
She also has a special relationship with custodian Esther McCool.
"Kenlee adores Mrs. Esther," Kenlee's mother Hollie, who also works at the school, told KTRK-TV. "She always greets my daughter with kind words and a hug, which is so special to her."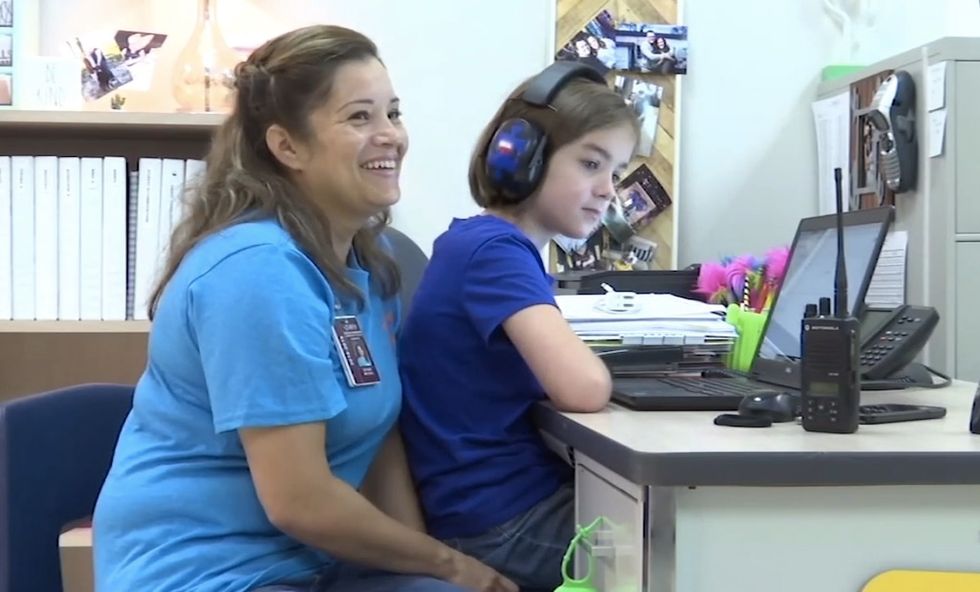 Image source: KTRK-TV video screenshot
Bad morning
Every morning students enter the cafeteria for breakfast, and it can be overwhelming for Kenlee, who's in the fourth grade.
"She really struggles with being in the cafeteria," Hollie Bellew-Shaw told Today Parents. "There's just so much commotion and noise."
And last week, Kenlee wasn't doing well, Today Parents said.
"We were rushing, and when we rush Kenlee things start to go downhill," her mother added to the outlet. "She's very much into schedule and repetition."
When Kenlee is upset, she usually rests her head on a table — but last Tuesday she grabbed her blanket, laid down on the stage, and began to cry, Today Parents reported.
Bellew-Shaw stood up — but McCool got there first, the outlet said. And Kenlee's mom took a photo of the scene: McCool, 36, curled up on the stage next to the 9-year-old and consoling her.
"All schools should be so lucky to have their own Angel on campus," Bellew-Shaw wrote on Facebook, adding that McCool is "literally the best, sweetest individual in the world."
She added to Today Parents that "Miss Esther spoke to Kenlee in a sweet, soft voice and gently patted her back. Kenlee needed that quiet interaction to take her focus away from the craziness of the cafeteria."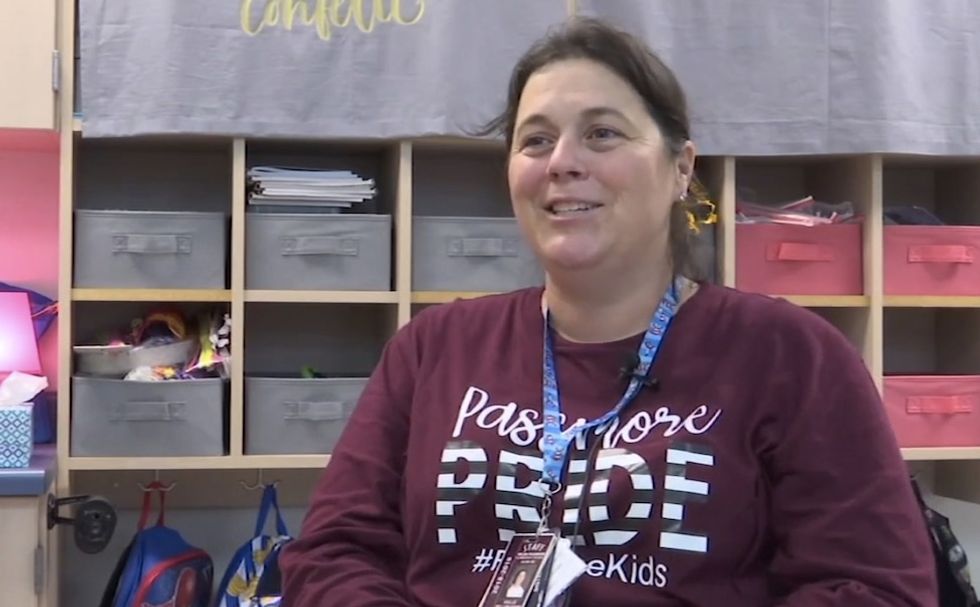 Kenlee's mother, Hollie Bellew-ShawImage source: KTRK-TV video screenshot
What did the school's principal have to say?

Principal Natalie Hoskins said McCool makes extending kindness part of her job.
"Last year, we had a kiddo who didn't have family come to any parties, so she would come and be that student's family," Hoskins told Today Parents. "Esther will wash clothes if a child has an accident or gets muddy. She gives the best hugs. All she wants to do is help."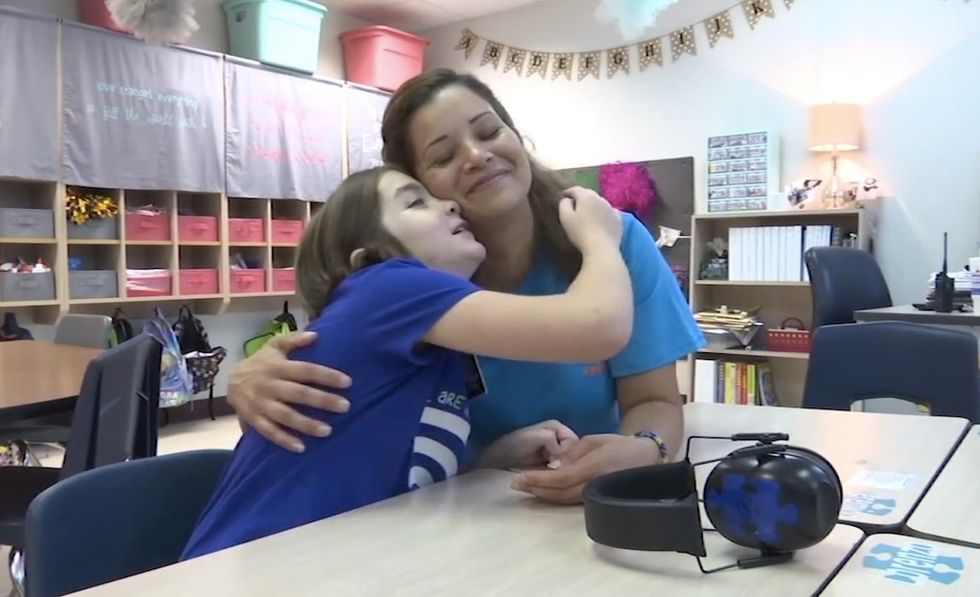 Image source: KTRK-TV video screenshot
'The heart doesn't have a language'
The Spanish-speaking McCool isn't fluent in English but got across one truth quite clearly to Today Parents: "The heart doesn't have a language."