An Oregon home burglary suspect was late for a meeting with undercover police officers to sell them stolen items last week because he was busy burglarizing yet another residence, KPTV-TV reported, citing the Portland Police Bureau.
What are the details?
Officers were called to a home on the morning of March 12 where thousands of dollars worth of tools were stolen, the station said.
But lo and behold, investigating officers spotted the stolen tools listed for sale on a website, KPTV said.
With that, officers set up a meeting with the suspect — identified as 38-year-old Eric Lamberton — to buy the stolen tools, the station said.
Officers met Lamberton at Southeast 52nd Avenue and Southeast Powell Boulevard around midnight Wednesday — after which cops identified the stolen tools inside Lamberton's van and arrested him, KPTV said.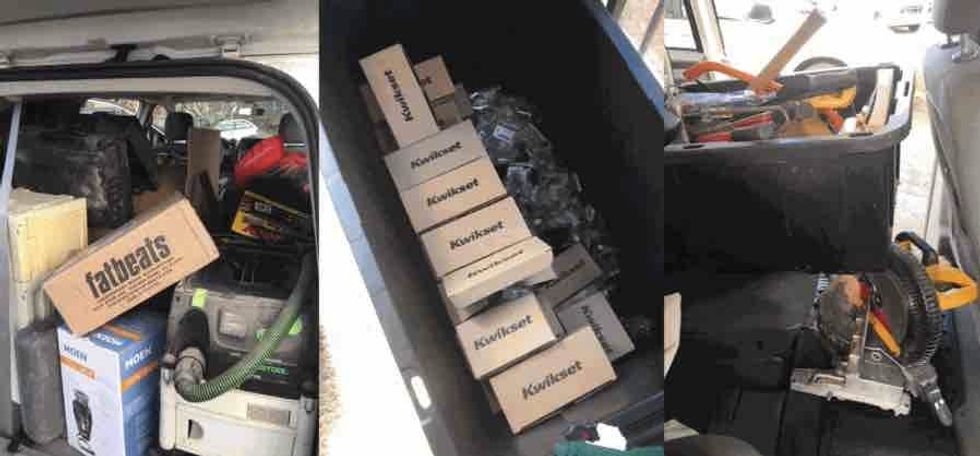 Image source: Portland (Oregon) Police Bureau
Tsk tsk tsk

Police told the station that they learned Lamberton was late to the meeting with the undercover officers because he was burglarizing another home — and fortunately items belonging to the other burglary victims also were inside his van.
Lamberton was booked into jail on multiple warrants from Clark, Clackamas, Multnomah, and Washington counties, KPTV said, adding that police indicated evidence recovered from the incident will result in additional charges.
(H/T: Blue Lives Matter)