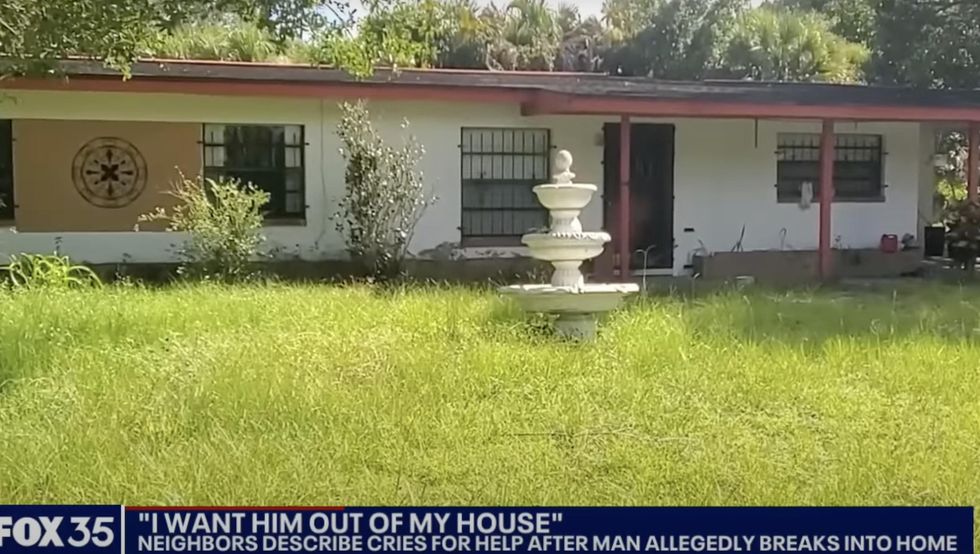 Image source: YouTube screenshot
'Able to fight back'
But the woman and another person inside the Cocoa residence "were able to fight back," the station's correspondent said in a video report about the incident. "You can see they did some damage."
Indeed, a neighbor told WOFL that Brevard County sheriff's deputies brought the handcuffed suspect out the home on School Street and then put him on a stretcher and placed bandages on his face.
The station's correspondent said 40-year-old Christopher Sloan's mug shot shows the "aftermath of the struggle," during which he suffered a "huge cut" on his forehead, and one of his eyes is "swollen shut."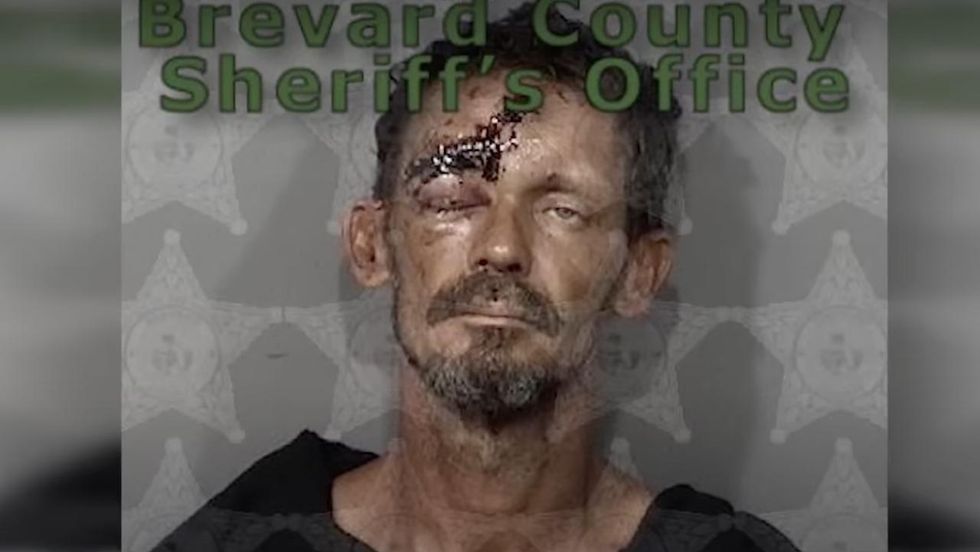 Image source: YouTube screenshot
What went down?
Deputies responded to the home around 6:30 a.m. after Sloan allegedly broke in and entered one of the home's bedrooms where a woman was lying in her bed, WOFL said, adding that an affidavit indicates the suspect threatened rape.
The home's residents defended themselves and called for law enforcement, WESH-TV said, citing Sloan's arrest report.

Deputies found Sloan in the back bedroom, where he was handcuffed and then taken to a hospital for his injuries, WESH added.
While the WOFL report indicated that Sloan was arrested without bond, WESH said Sloan was in the Brevard County jail on a combined $42,000 bond for burglary of an occupied dwelling, assault with intent to commit a felony, and criminal mischief totaling over $1,000.
Anything else?
A man who lives nearby told WOFL he was once homeless himself and isn't surprised by what happened.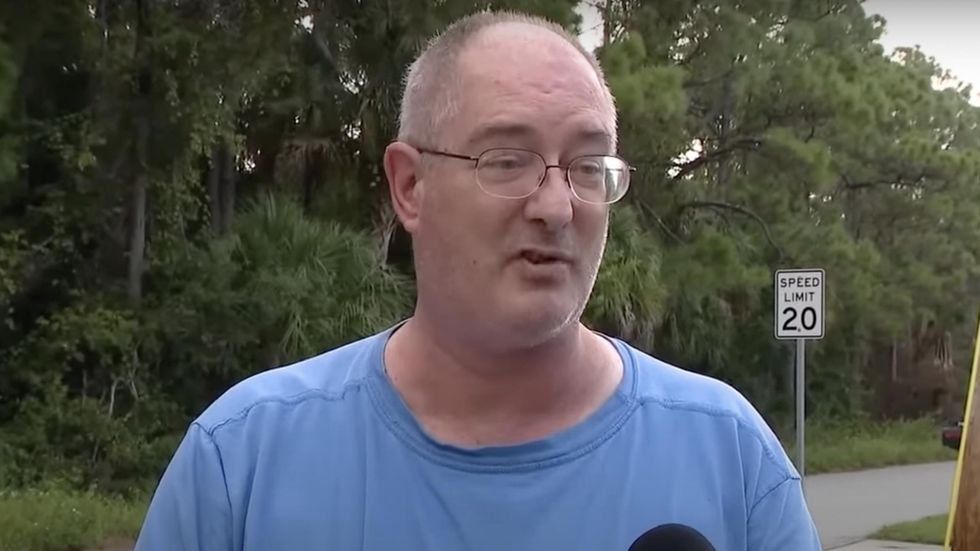 Image source: YouTube screenshot
"I don't like people giving homeless people a bad rap because ... a lot of them just keep to themselves," he told the station. "But there are those who drink and do drugs, and then they all of a sudden want to get their fix, and they'll do things like what you described."
Florida woman fights back after man allegedly broke into her home, attacked heryoutu.be