© 2023 Blaze Media LLC. All rights reserved.
Homeowner fatally shot two intruders over fear 'he was going to die' — and got thrown in jail for criminal possession of a firearm
Ronald Stolarczyk heard people climbing up the stairs leading into his Deerfield, New York, home last month, his lawyer told Syracuse.com.
The 64-year-old yelled at them to stop, but one of them was soon coming at him, his attorney Mark Wolber added to the outlet.
'Scared to death'

"He said he was scared to death and thought he was going to die," Wolber told Syracuse.com.
With that, Stolarczyk picked up a handgun from the kitchen counter and fired three to four shots at the intruders, his lawyer noted to the outlet, adding that two people fell down the stairs to the bottom.
Stolarczyk then called 911, Wolber told Syracuse.com.
A police officer responding to the call found Stolarczyk at the end of the driveway and told him to put the gun down, the outlet said, citing a felony complaint.
Intruders killed

The fatally shot intruders were identified as Patricia Anne Talerico, 57, and Nicholas A. Talerico, 27 — an aunt and nephew — New York State Police told Syracuse.com, which added that Oneida County District Attorney Scott McNamara said it appears the pair were unarmed.
Wolber said Stolarczyk didn't know they were unarmed or didn't have time to notice, the outlet reported.
Patricia Talerico was on parole for a weapons charge and was sentenced to prison for up to three years for third-degree attempted criminal possession of a weapon in 2016, Syracuse.com said, citing state Department of Corrections and Community Supervision records. She was released in June 2018, the outlet added.
She also was imprisoned for grand larceny in 2010 and released in 2011, Syracuse.com said, citing state records.
Now the homeowner is in trouble
While Stolarczyk wasn't charged in connection with the intruders' deaths, WKTV-TV reported, he was charged with criminal possession of a firearm, a Class E felony, police said.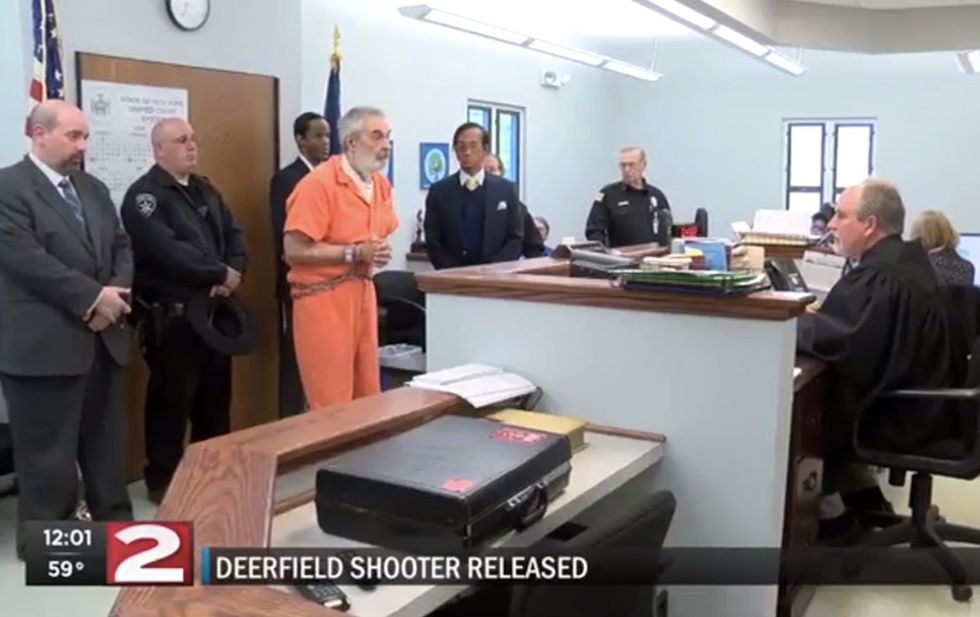 Image source: WKTV-TV video screenshot
Turns out Stolarczyk had lived in the home with his parents, both of whom are deceased, Wolber told Syracuse.com. His father owned the 38-caliber Rossi revolver used in the shooting, the outlet added, citing court papers. Stolarczyk said he recently discovered the gun in the home and never registered it himself, Syracuse.com noted.
Stolarczyk was arraigned and his bail was set at $15,000, but he didn't have the money, his attorney told the outlet. And since his home was still cordoned off as a crime scene — and he had nowhere to go — Stolarczyk told Wolber he might as well remain in jail, Syracuse.com added.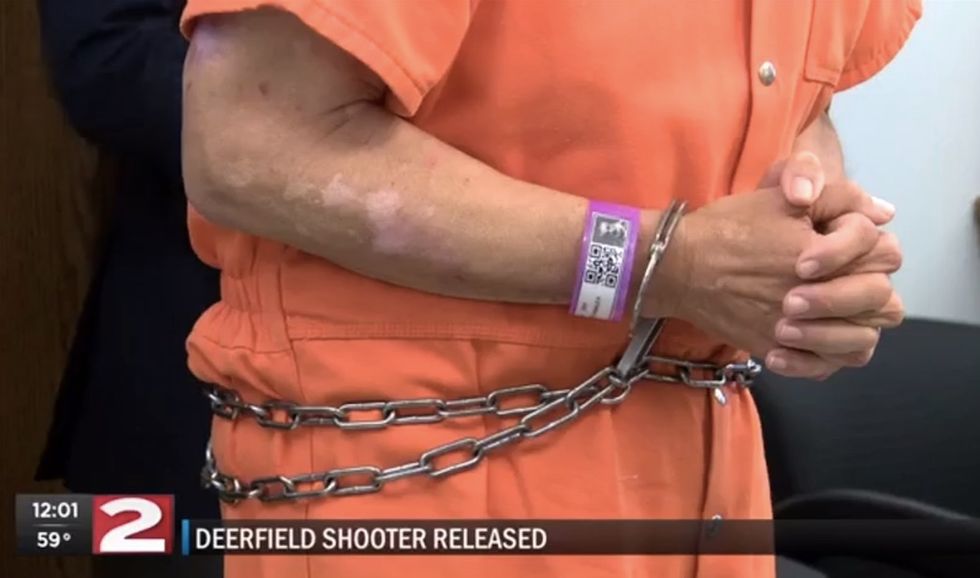 Image source: WKTV-TV video screenshot
"Yesterday he was minding his own business in his kitchen, and today he's in jail," Wolber also noted to the outlet.
Out of jail — but homeless

But earlier this month, Stolarczyk was finally released from jail with no bail requirement, WKTV noted.

However, he's due back in court August 5 over the felony charge of criminal possession of a firearm, the station said, adding that Wolber is asking for dismissal of the charge in the interest of justice.
In the meantime, Stolarczyk's house has since been condemned, and he can't go back, WKTV reported — but his attorney said he's receiving temporary shelter and benefits through Social Services.
Want to leave a tip?
We answer to you. Help keep our content free of advertisers and big tech censorship by leaving a tip today.
Sr. Editor, News
Dave Urbanski is a senior editor for Blaze News.
DaveVUrbanski
more stories
Sign up for the Blaze newsletter
By signing up, you agree to our
Privacy Policy
and
Terms of Use
, and agree to receive content that may sometimes include advertisements. You may opt out at any time.