Police said a 23-year-old man forced his way into an El Paso, Texas, residence Friday evening and began assaulting his ex-girlfriend, KVIA-TV reported.
What happened next?
However, the 20-year-old homeowner — the assault victim's current boyfriend — told police he arrived at his residence in the 11800 block of Vere Leasure near Saul Kleinfeld and Pebble Hills Boulevard and discovered the intruder assaulting his girlfriend, the station said.
With that, the homeowner put his Second Amendment rights into action.
KVIA said he armed himself with a rifle and ordered the intruder to get out of his house.
However, police said the ex-boyfriend lunged at the homeowner with a knife, after which the homeowner shot and killed him, the station reported.
Crimes Against Persons detectives were called to the scene around 7:30 p.m., KVIA said, adding that the female victim wasn't seriously injured and didn't require medical treatment.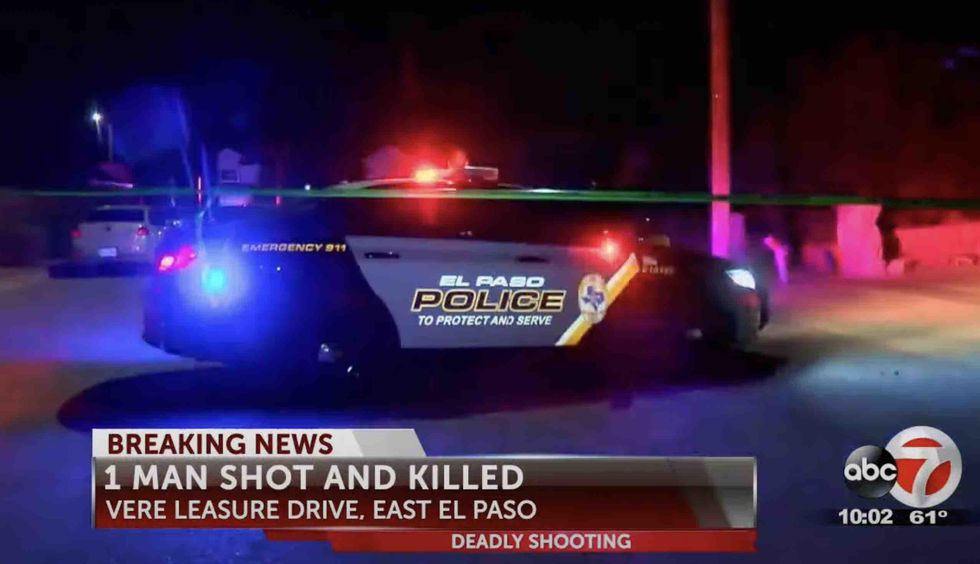 Image source: YouTube screenshot
The station said there were no arrests.
Police identified the deceased ex-boyfriend as Aram Sida of Horizon City, adding that the homeowner who pulled the trigger is Hunter Joseph, the station said.
A police spokesman said the homeowner and his girlfriend — also in her 20s — claimed the fatal shooting was an act of self-defense and were cooperating with authorities, KVIA reported. But investigators still were looking at whether that was the case or if murder charges may be warranted, the station said.
Justifiable homicide
But by Monday investigators ruled the shooting death a case of justifiable homicide, KVIA reported.
The following news video aired prior to the justifiable homicide determination:
Man shot dead by homeowner on El Paso's eastside in dispute over woman youtu.be