A man thwarted an attempted carjacking of his vehicle last week in Hazel Dell, Washington, employing his instincts and some well-aimed punches — and the whole thing was caught on surveillance video.
What are the details?
Bill Black of Vancouver told KGW-TV he pulled into an ARCO gas station on Northeast 99th Avenue on Tuesday morning to fill up his car's tank — and then realized his tire pressure was low.
Surveillance video captured Black at the station's air pump, walking around the rear of his car and crouching down by the rear passenger-side tire to inflate it.
However, another man was watching Black from a sidewalk —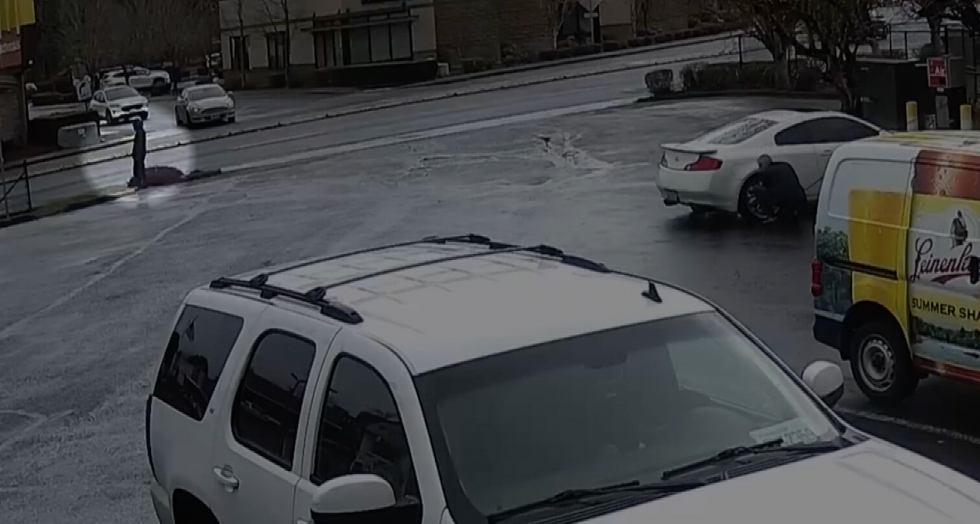 Image source: KGW-TV video screenshot
— and he used that moment to get inside the vehicle, which Black left with the engine running.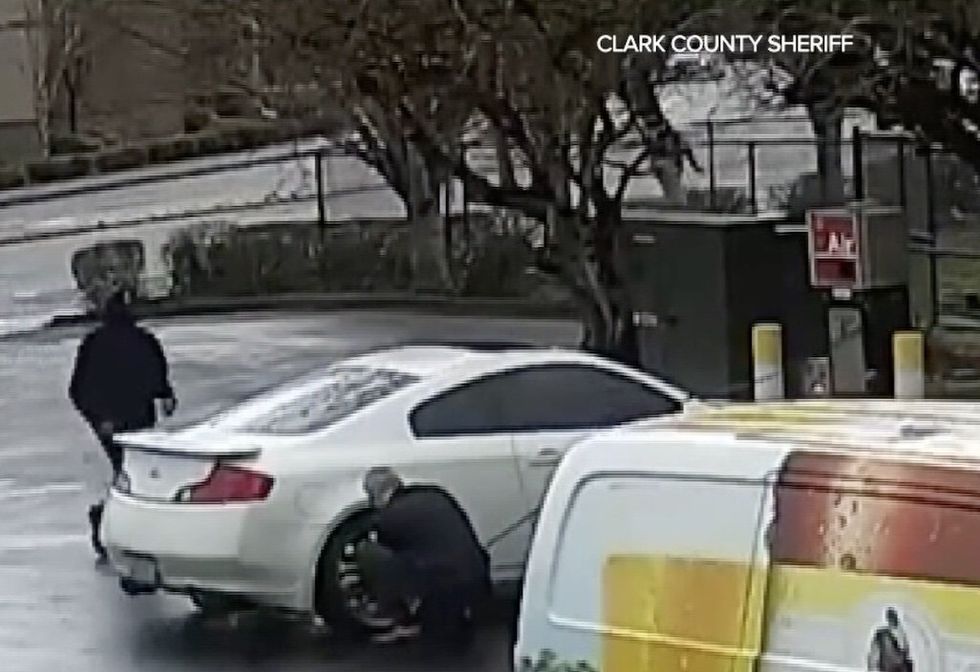 Image source: KGW-TV video screenshot
"I heard the door close, and I knew what was going on at that point," Black told KGW. "I just bolted up ... and as soon as I was able to open the door, he was already backing up."
The clip shows Black jumping into the passenger-side front seat as the crook throws the car into reverse. The station said the sudden movement caused Black to slam into the dashboard and windshield.
However, KGW said Black was able to wrestle the car into park — and then he threw punches at the wannabe carjacker and finally shoved him out. Video shows the crook running from Black's car and crossing a nearby street.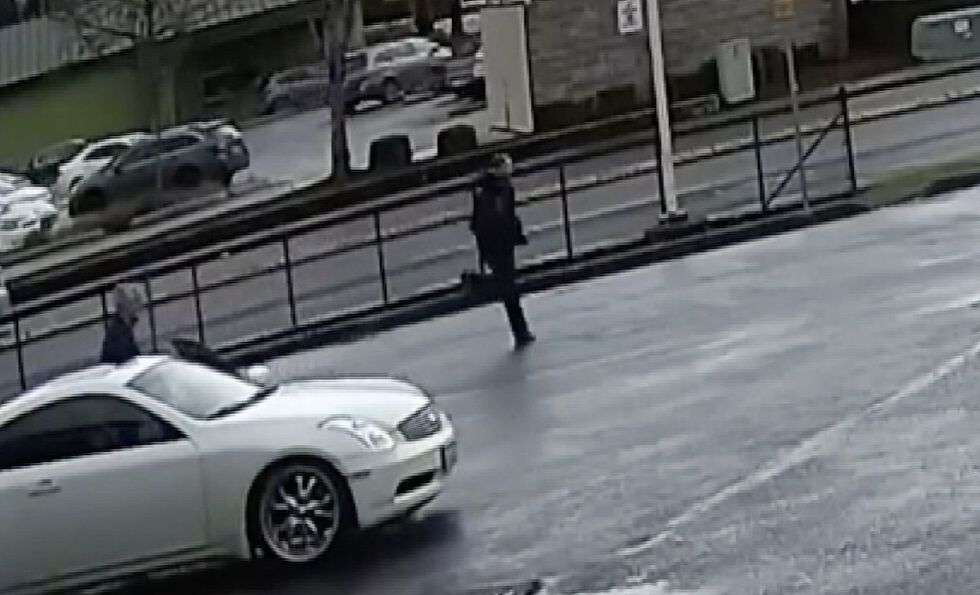 Image source: KGW-TV video screenshot
"I had to be crazier than he was ... it scared him, and he's kind of like at one point ... 'Oh, let me out of here!' … and he took off, and it's like, 'You're not gonna take my belongings,'" Black recounted to the station.
Black also told KGW his natural instincts to protect his property were aided by valuables he wasn't going to give up without a fight, including a laptop with sensitive information on it.
"It wasn't just a car, you know, it was my personal belongings, my clients' stuff, so it was almost like my family was in there, or my business was in there," he noted to the station.
Black acknowledged to KGW that he was fortunate to emerge from the struggle unscathed, save for a small facial scratch, and that "it might not have been the best decision, but I got my car and my stuff saved."
Black also told the station he believes he "would have been feeling more [like] a victim" had he not acted, but "today I don't feel like a victim. I mean, hopefully this guy has a couple black eyes, and he feels like a victim."
The tactical detective unit from the Clark County Sheriff's Office said the suspect was not located, but anyone with information can call Detective Tanya Johnson at 360-600-1505.
Like Blaze News? Bypass the censors, sign up for our newsletters, and get stories like this direct to your inbox. Sign up here!