A Houston cop is being lauded as a hero for thwarting a possible mass shooting at a Texas mall.
The worrisome incident took place in February, but Houston Police Sgt. Kendrick Simpo is just now speaking about how he may have prevented a massacre.
On Feb. 5, Simpo was working an extra job at The Galleria mall in Houston's Uptown District when he received a call about a man wielding a rifle near the Macy's retail store.
Simpo and a security guard rushed towards Macy's, but along the way, there was a dance competition inside the mall with hundreds of children and adults. The crowd was only a few hundred feet away from Macy's.
"I did know there was a dance competition with little kids going on at the Westin Ballroom, so I didn't pull my weapon out because I didn't want to be running towards the Macy's area, which is past the ballroom area, with the gun out and startle anyone," Simpo told KTRK-TV.
Simpo, 41, scanned the mall and identified the suspect – later identified as Guido Herrera. The suspect was armed with a rifle in one hand, a Bible in the other, and wearing a shirt with the Punisher logo along with a leather mask with spikes.
"I knew if a person did have a rifle, and they were inside the mall, I was pretty much outnumbered because all I had was a handgun at the time," he said. "My handgun and his rifle, I was already at a disadvantage."
Simpo – who has worked off-duty security jobs at the mall for nearly a decade – fearlessly engaged the suspect.
"I could possibly be shot, and it was going to hurt, but that's when the fight or flight kicked in. I decided to fight," Simpo told the Houston Chronicle.
"I quickly bum-rushed, tackled him. And my first reaction was to make sure that I get a hold of the rifle. No matter what I grabbed, make sure I grabbed that rifle," Simpo explained. "I had in my mind I was going to get shot. I just had to bear the pain, I knew it was going to hurt, and I was like, 'Whatever I do, I cannot let go of this rifle.'"

Simpo overpowered Herrera and forced the rifle upwards to prevent anyone from being shot. Others helped pin down Herrera, and he was arrested without a single gunshot being fired.
Law enforcement found Herrera carrying a rife, a handgun, and 120 rounds of ammunition.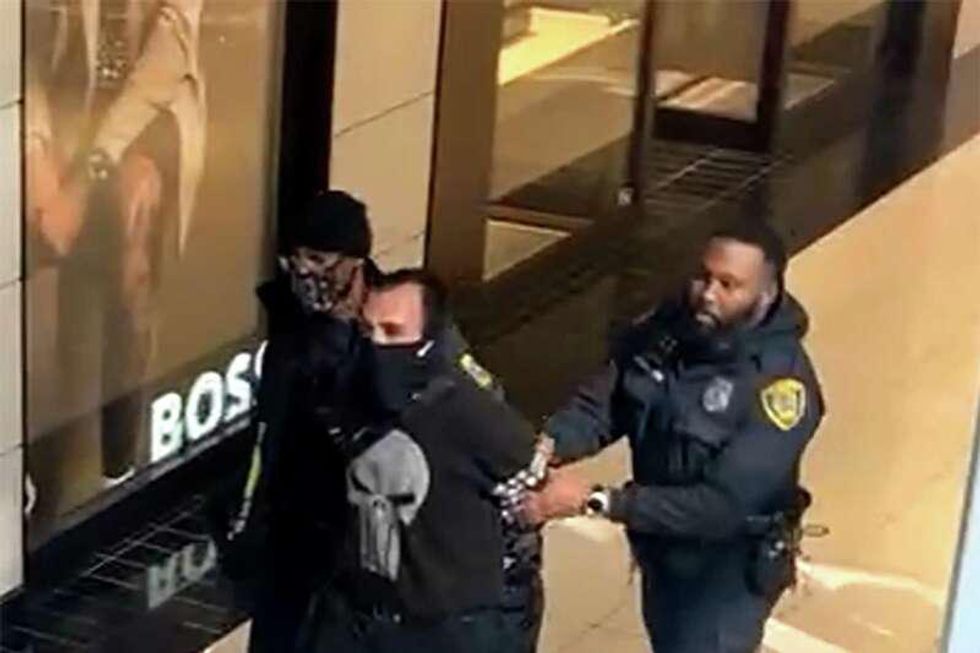 Harris County District Attorney's Office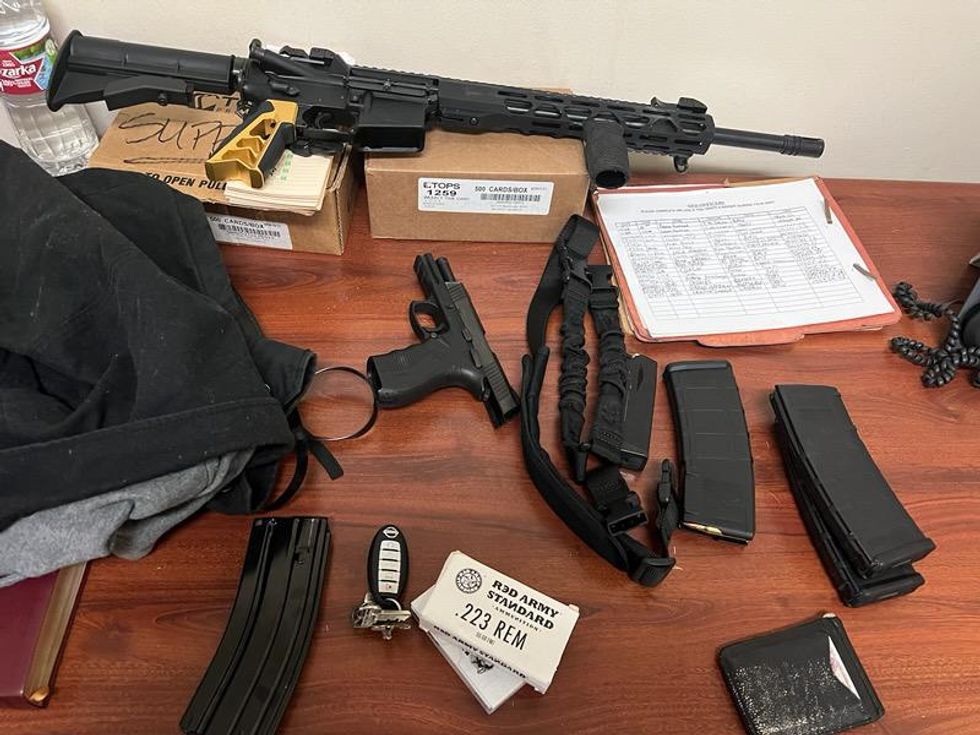 Harris County District Attorney's Office
However, Herrera did not actually point the weapon at anyone or fire the weapon, so he was only charged with a misdemeanor.

Then on March 18, Herrera went to the Houston FBI headquarters. He demanded to meet with the director of the agency. He had a gun in the car during the exchange with authorities. Herrera was again charged with a misdemeanor because he did not fire the weapon or point the firearm at anyone.
Simpo said, "I definitely know what I signed up for 20 years ago when I got into this profession."
HPD sergeant stops possible mass shooting at the Galleria www.youtube.com