John Cleese, one of the stars of legendary British comedic troupe Monty Python, is no stranger to making crude, insensitive, politically incorrect comments and jokes. He has made a career of it.
But that's a problem in today's woke world.
So when Cleese heard about an art historian being canceled at Cambridge University over an impersonation of Adolf Hitler that reportedly offended students, the world-famous comic actor decided to cancel himself from an upcoming speaking gig at Cambridge.
After all, Cleese himself has done Hitler impersonations, too.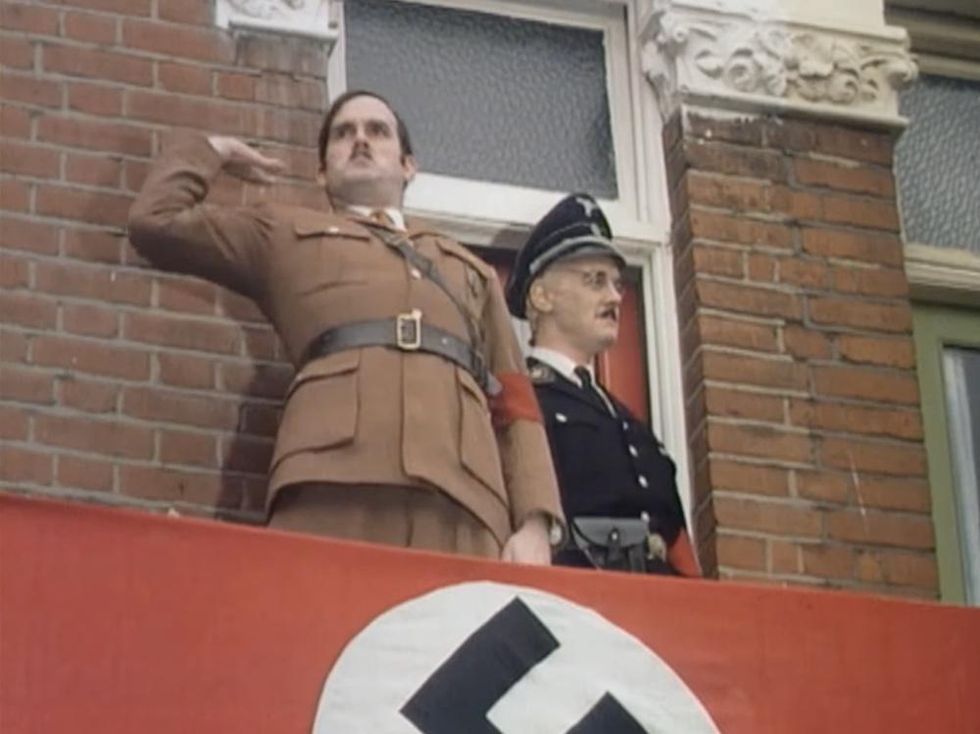 Image source: YouTube screenshot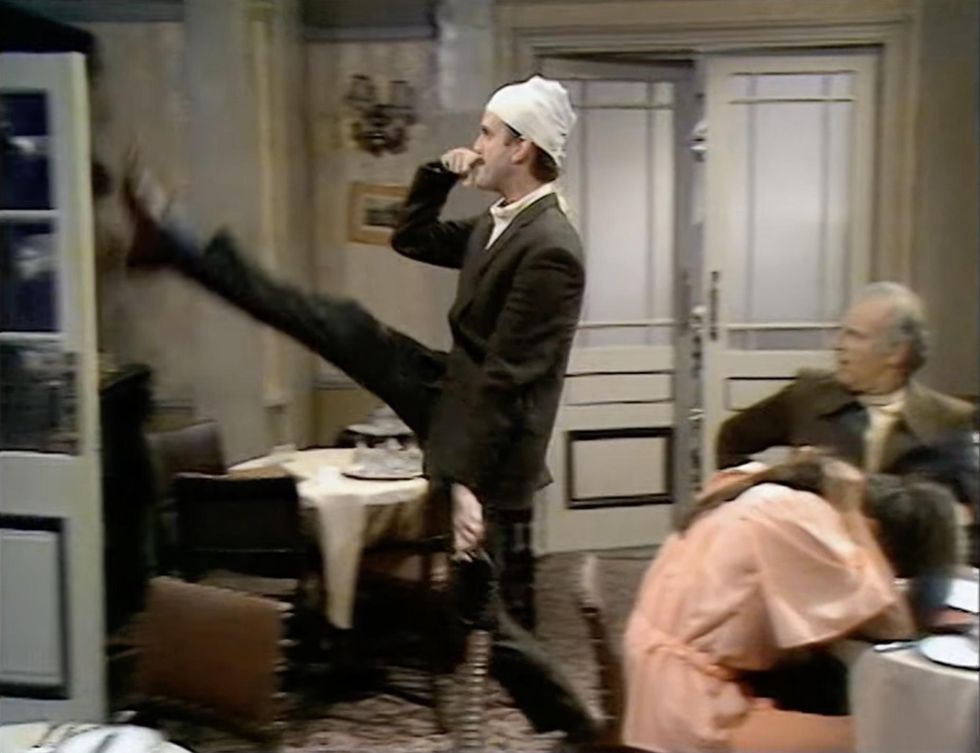 Image source: YouTube screenshot
What happened?
Last week, art historian Andrew Graham-Dixon did an impersonation of Hitler at the Cambridge Union, a debating society on the campus of Cambridge University, Variety reported. According to the outlet, the historian's mock impression of the Nazi leader during a debate on art and good taste offended students who complained to school leadership.
Graham-Dixon apologized and explained that his Hitler impersonation was done to "underline the utterly evil nature of Hitler," the U.K. Express said.
But it was to no avail.
Union President Keir Bradwell announced this week that Graham-Dixon was banned from speaking at the free speech organization.
Cleese, a Cambridge alumnus himself, caught wind of the banning and responded by pulling out of a scheduled appearance at the union.
Instead of appearing as booked Friday, Cleese declared Wednesday that he was "blacklisting" himself for his previous impersonations of the dictator during his time with Monty Python.
"I was looking forward to talking to students at the Cambridge Union this Friday, but I hear that someone there has been blacklisted for doing an impersonation of Hitler," Cleese wrote on Twitter. "I regret that I did the same on a Monty Python show, so I am blacklisting myself before someone else does."
Then he offered some advice to any Cambridge folks who had hoped to hear or speak to him: find a woke-free place for him to speak.
"I apologise to anyone at Cambridge who was hoping to talk with me, but perhaps some of you can find a venue where woke rules do not apply," Cleese tweeted.
Cleese has done multiple mocking impersonations of Hitler, including in "Mr. Hilter and the Minehead by-election" for "Monthy Python's Flying Circus" and an episode of "Fawlty Towers" called "The Germans."
Content warning: Hitler impersonations
Mr. Hilter and the Minehead by-election - Monty Pythons Flying Circus – S01E12www.youtube.com
Fawlty Towers: The funny Nazi walkwww.youtube.com