The federal judge who blocked President Donald Trump's border wall plans in a ruling on Friday previously donated nearly $30,000 to former President Barack Obama, political action committees, and Democrats.
What are the details?
U.S. District Court Judge Haywood Gilliam — who was confirmed to the bench in 2014 after being appointed by Obama — donated $6,900 to Obama's 2008 campaign and $14,500 to Obama's re-election efforts, federal election records show.
Additionally, records indicate Gilliam donated $4,500 to the Democratic National Committee in 2012 and sent $3,100 to the Covington Burling LLP PAC, a political action committee that supports Republican and Democratic political candidates, according to The Washington Examiner.
Gilliam made the donations before he was confirmed to the court.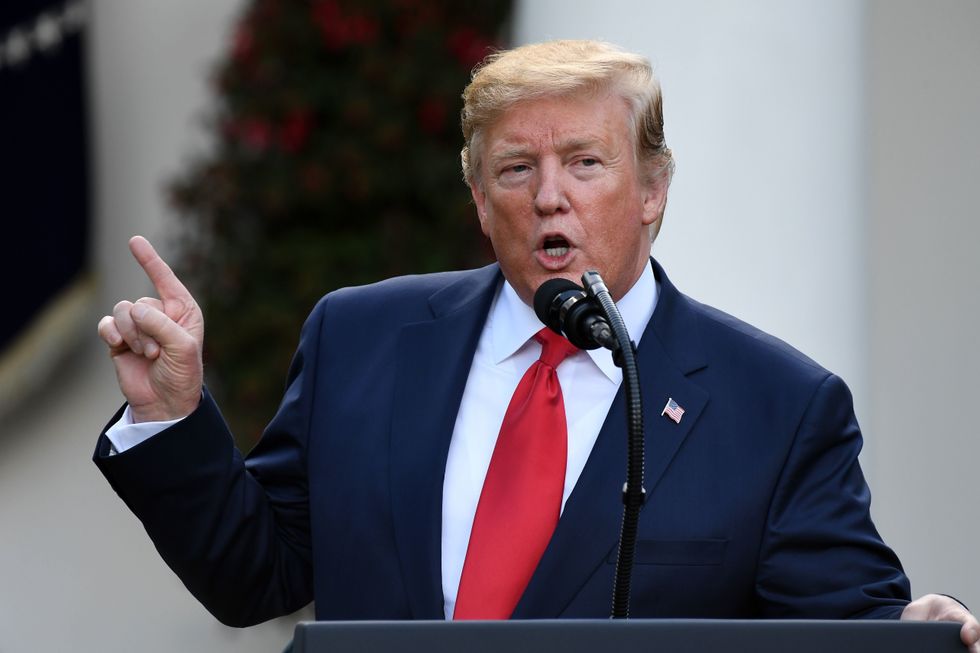 SAUL LOEB/AFP/Getty Images
During his Senate confirmation, Gilliam told Sen. Chuck Grassley (R-Iowa) that he would remain impartial as a judge, not allowing political ideology motivate his rulings.

"I have never viewed my legal practice as ideological, and I can assure the Committee that if confirmed as a district judge, I would base my decisions solely on the facts of each case and the applicable precedent, without regard to any political ideology or motivation," Gilliam said.
He also told the Senate Judiciary Committee that "any personal views would not interfere in any way with my ability to neutrally apply the law."
Anything else?
As The Examiner noted, Gilliam is one of three federal judges to recently rule against the Trump administration with major decisions who also donated to Obama.
The other two judges — U.S. District Judge Amit Mehta and U.S. District Judge Edgardo Ramos — ruled that Trump's accountants must comply with subpoenas for his financial records and that Deutsche Bank and Capital One can divulge Trump's financial records to Congress.