In a note to the public posted to his website Thursday, Sheriff Villanueva warned that the vaccination mandate has created a "mass exodus."
According to Villanueva, 20% to 30% of his workforce will no longer be available if the county sticks to its get-jabbed-or-hit-the-bricks policy — and it's something he warned county officials about long ago.
The posting also linked to a letter to the board of supervisors dated Oct. 28 that explained that, if he were to follow the board's mandate, he "could potentially lose 44 percent" of his workforce in one day.
"I cannot enforce reckless mandates that put the public's safety at risk," he told the board.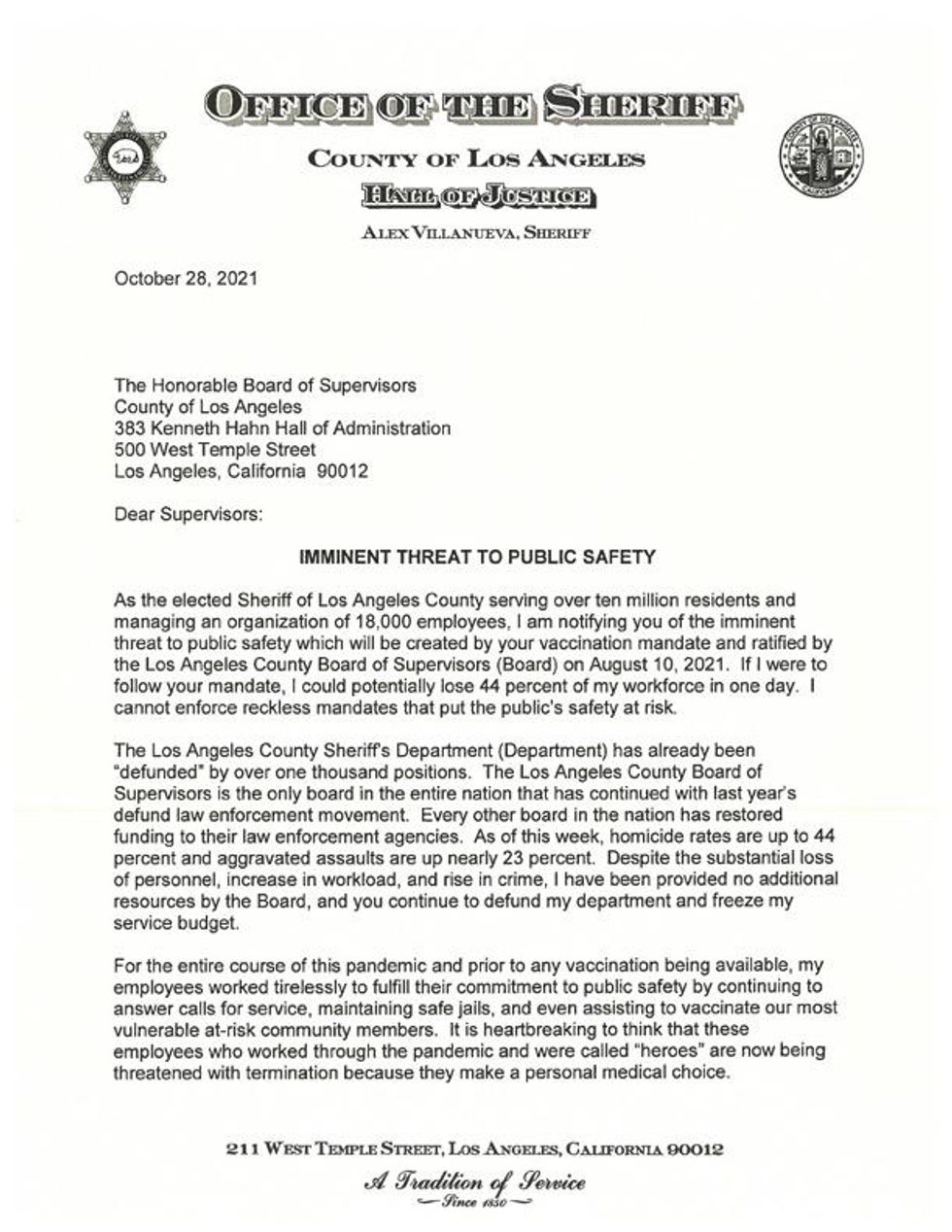 Image source: L.A. County Sheriff's Office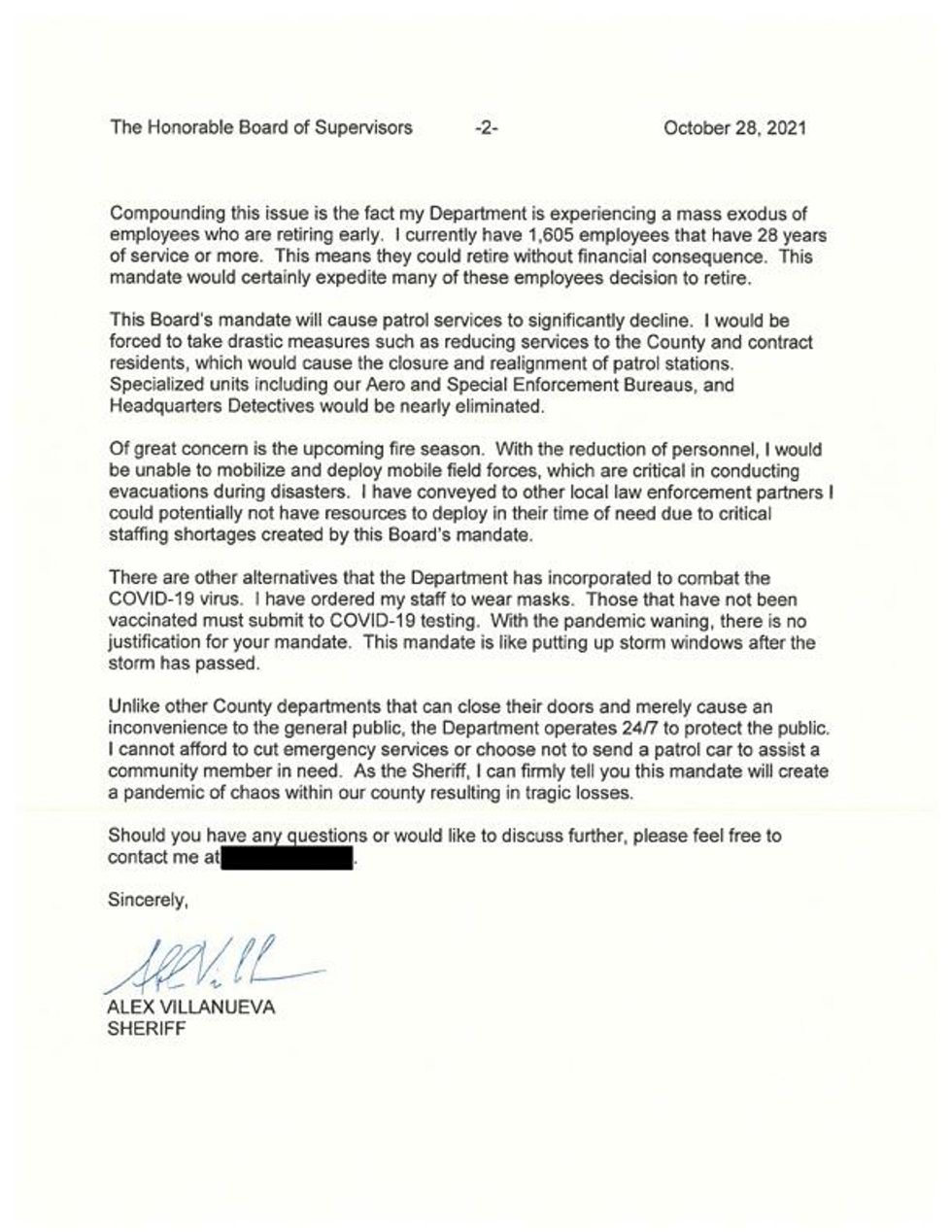 Image source: L.A. County Sheriff's Office
Now the warnings and "dangers" are becoming a reality for the sheriff's department with increased retirements, worker compensation claims, resignations, and fewer applicants for openings.

This, Villanueva said, will lead to a hike in violent crime, slower response times, and more.
From the sheriff's desk:
As homicides continued to rise, the Board of Supervisors voted to require all Los Angeles County employees to be vaccinated against COVID-19 or face discipline, up to and including termination.

The Board's vaccination mandate is causing a mass exodus within the Department, which is an absolutely absurd result. I have repeatedly stated the dangers to public safety when 20%-30% of my workforce is no longer available to provide service, and those dangers are quickly becoming a reality. We are experiencing an increase in unscheduled retirements, worker compensation claims, employees quitting, and a reduction in qualified applicants. As a result, homicide rates will continue to rise, response times will increase, solve rates will diminish, arrests will decline, patrol services will significantly decline, and patrol stations will close.

A large part of our workforce who is close to retirement finds it easier to simply retire, than be forced into a decision which should be a personal choice. Other personnel who were called "heroes" for diligently working in service to the community during the pandemic, while other professions stayed home, have decided to finally get those surgeries they have been putting off for injuries sustained throughout their careers (knees, shoulders, back, etc.).

This unintended consequence to public safety was predictable. In the near future, unless something changes, the "defunded" and "de-staffed" Sheriff's Department will no longer be able to sustain the staffing levels required to maintain public safety at the status quo.
Villanueva noted that all of his personnel wear masks and are willing to take regular COVID tests, so firing them would make zero sense.
The sheriff, who is vaccinated, concluded his note to the public noting that taking the vaccine should be a personal choice and then urged constituents to call the L.A. County Board of Supervisors to voice their opinions.
"With the pandemic diminishing, there is no justification for the Board mandate; it is like putting up the storm windows after the storm has passed," Villanueva said in closing the post on his website.