Who knew Tommy Lee — bad-boy metal drummer of Motley Crue fame — has such a way with words when it comes to blasting supporters of President Donald Trump?
Lee has been scoring kudos with the left for posting a rant on Twitter Wednesday that starts with this ominous warning: "You Trumpsters better pray that liberals never gain control of the [White House] again because we are going to pay you back so f***ing hard for all this s**t."
The diatribe also promises "Planned Parenthoods on every damn corner. We're going to repaint Air Force One pussy hat pink and fly it over your beloved Bible Belt 6 days a week, tossing birth control pills, condoms & atheist literature from the cockpit."
How's that for cutting commentary and rapier wit, eh?
Here's more: "ALL parks will be renamed Rosa Parks asap. We're replacing Confederate statues with [Black Lives Matter] Leaders & Mexican immigrants. Every single public school will be renamed after a child that was kidnapped by this regime. And after we fumigate the [White House], we're repainting the whole thing rainbow."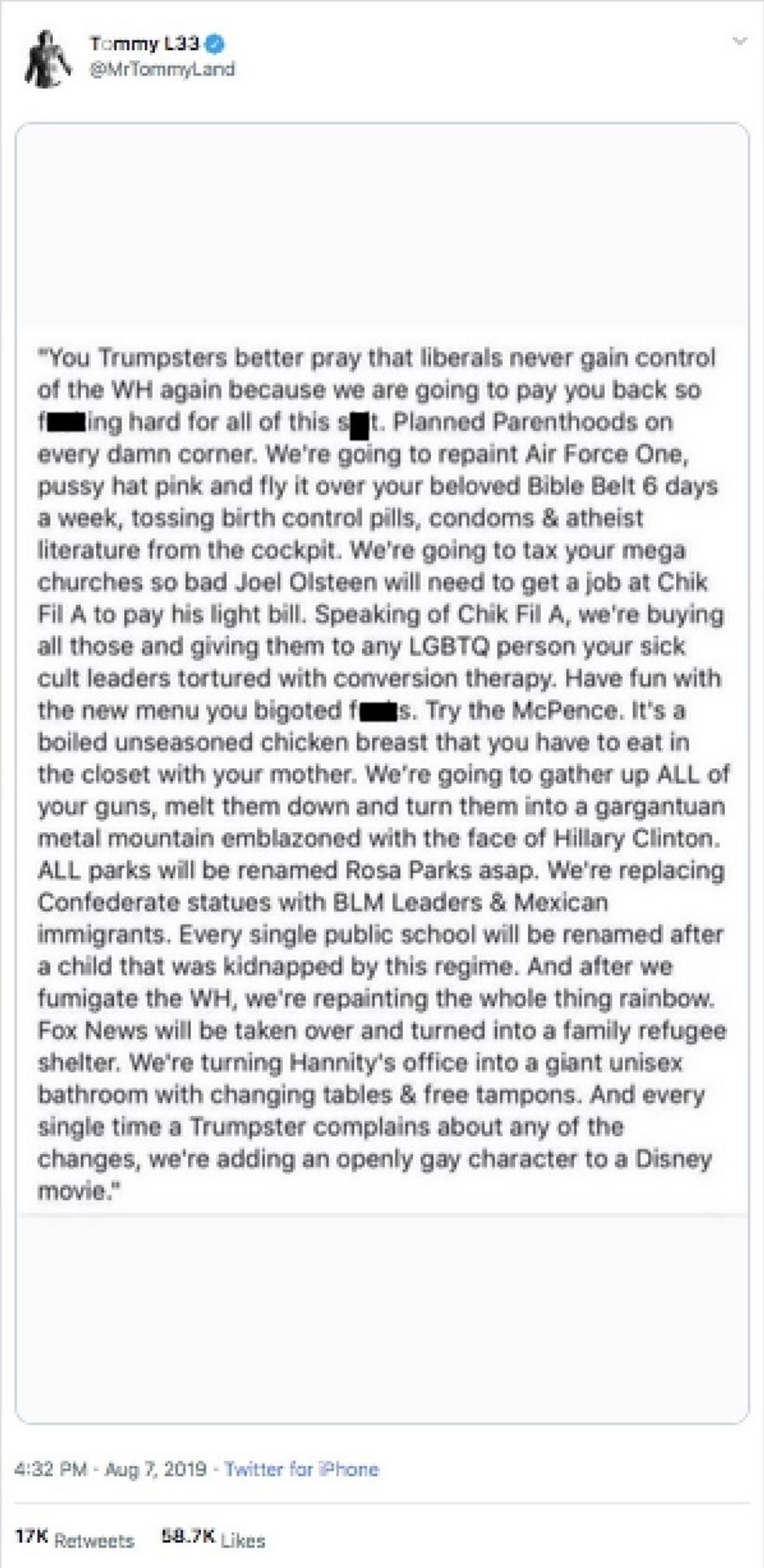 Image source: Twitter
Uh oh
If you're wondering how Lee — also known for his tumultuous marriage to actress Pamela Anderson, which included a six-month jail sentence for Lee for beating her — managed to compose such colorful barbs, it appears he didn't.
Almost all of the rant appears on a year-old Reddit post: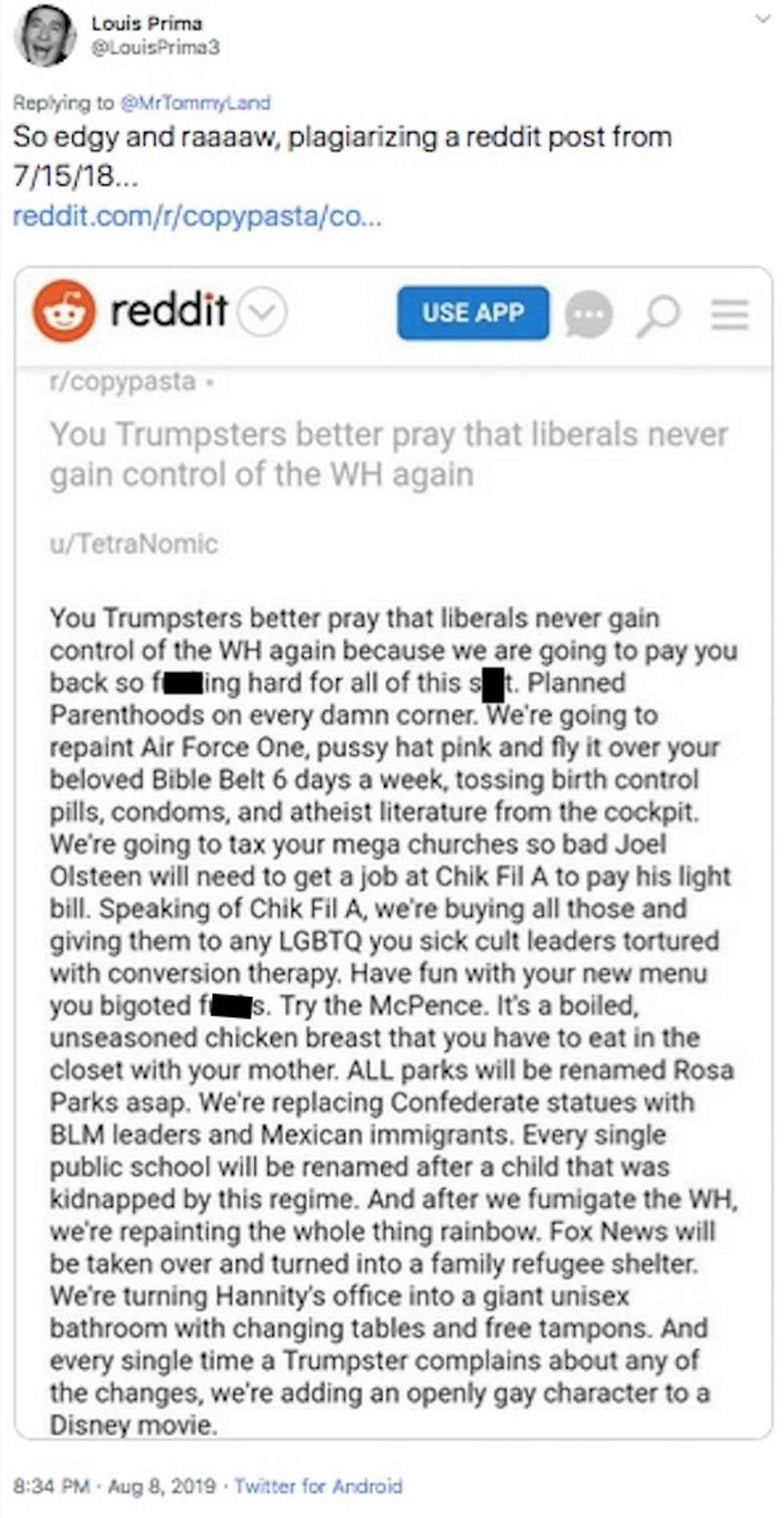 Image source: Twitter
The version Lee posted contains a few words here and there that don't appear on the Reddit entry, as well as the following sentence: "We're going to gather up ALL your guns, melt them down and turn them into a gargantuan metal mountain emblazoned with the face of Hillary Clinton."
But the left sure loves Lee
It isn't clear if leftist commenters knew the rant on Lee's Twitter page was for the most part someone else's — but a bunch of 'em definitely appreciated it:
"The creativity behind this tweet and the fortitude of spirit is wonderful and gives everyone something to think about as we fight each day under this regime."
"The most beautiful piece of literature I've ever read."
"This is the most brilliant thing I have ever read on Twitter."
"TOMMY LEE FOR PRESIDENT!!!!!! [Motley Crue bassist] NIKKI SIXX FOR VICE PRESIDENT!!!!"
"You keep fighting the good fight, Tommy. We're behind you."
"Yes! Love woke Tommy Lee!"
"This is the greatest f***ing tweet of all time."