The lawyer for a suspect accused of using a sword to slash a man who knocked a "Make America Great Again" hat off the suspect's head said his client was unfairly targeted for wearing the hat, Bay City News Service reported.
The iconic red cap was the symbol of President Donald Trump's 2016 campaign and has become a lightning rod for a growing number of those on the left who say the MAGA hat is synonymous with racism, bigotry, and hatred.
Leor Bergland, 30, pleaded not guilty at his Tuesday morning arraignment to attempted murder, mayhem, and assault, the outlet added. He also was arrested in Multnomah County, Oregon, in 2012 during an unlawful entry incident in which he was accused of using a knife, the San Francisco Chronicle reported.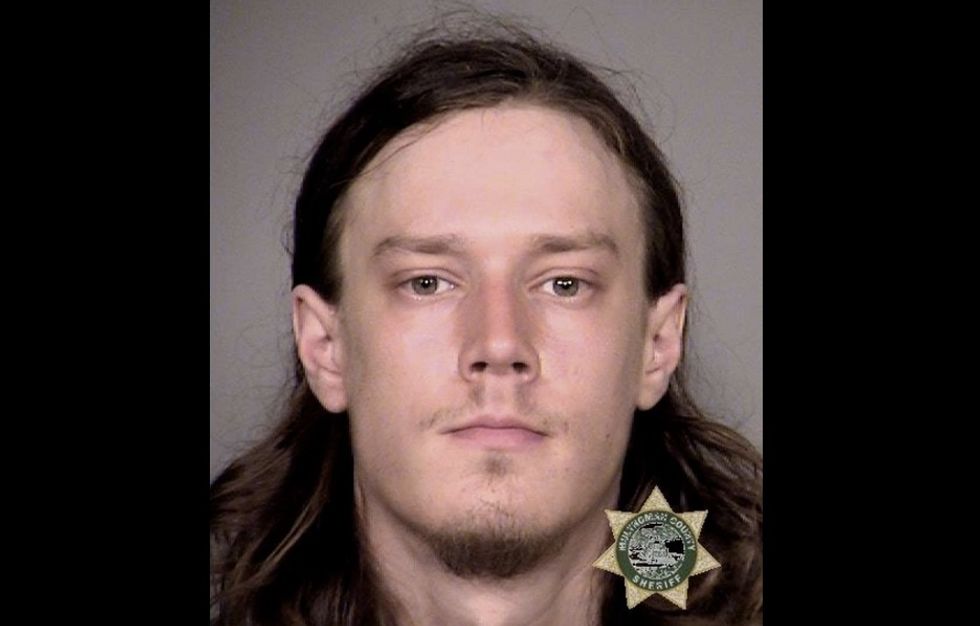 Image source: Multnomah County Sheriff
Police said a 27-year-old Berkeley man was standing near the Church of 8 Wheels roller skating rink in San Francisco on the night of March 29 when he saw Bergland wearing the MAGA hat and swatted it off his head, the Chronicle said — and that's when Bergland pulled out a sword and slashed the man's left hand.
Suspect's lawyer says there's more to the story
But outside of court Tuesday, Bergland's attorney — Deputy Public Defender Steve Olmo — told Bay City News Service his client was "minding his own business" before the incident took place.
Olmo added to the outlet that the victim flipped off Bergland and also assaulted him with the hat prior to the slashing.
"I'm tired of this so-called liberal, political area having acts of violence against people who have different views. I don't agree with what Trump does, but look at what's happened over at [University of California, Berkeley] with conservative speakers speaking," Olmo added to Bay City News.
"This was all triggered because he was wearing a hat?" he asked, the outlet said.
Olmo added, "You have a right to be walking down the street with your views. ... It's outrageous, and I'm just tired of it in this area. I'm tired of people not allowing the expression of other people," the outlet reported.
Bay City News service said Bergland remains in custody with bail set at $250,000, citing jail records. The Chronicle reported that his bail was set at $1 million.