A Georgia restaurant worker turned the tables on an armed crook who pistol-whipped him last Monday night when the employee pulled his own gun and fatally shot the suspect.
What are the details?
Police in Warner Robins — which is about a half-hour south of Macon — said a man wearing a mask and a hood and armed with a gun entered the American Philly N Wings on Watson Boulevard around 9:45 p.m., WMAZ-TV reported.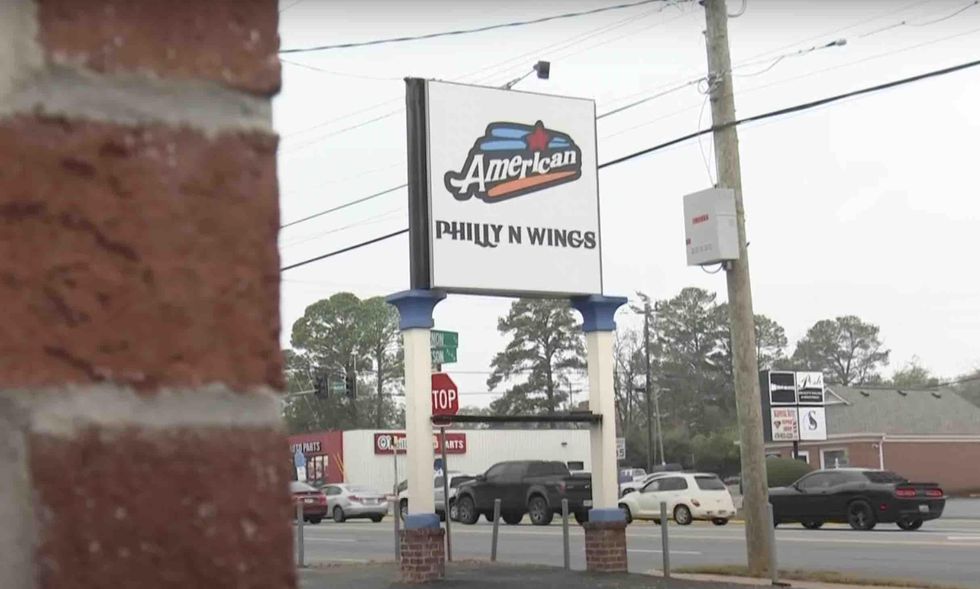 Image source: YouTub screenshot
The gunman — identified as 23-year-old Joshua Hickey — jumped the counter demanding money and pistol-whipped a male employee amid a struggle for the gun, police told the station.
"The restaurant worker was struck [and] hit the ground," police Sgt. Justin Clark noted to WMAZ. "As he was coming back up, he drew his own legally-owned firearm and fired three shots at Mr. Hickey. Mr. Hickey was struck twice and fled on foot."
Officers found Hickey on Vernon Drive and took him to a hospital where he died, the station said.
Police concluded that the restaurant employee was acting in self-defense, WMAZ said. There were conflicting reports about the condition of the employee. WMAZ said the employee was not hurt, but WGXA-TV reported that the "victim of the robbery had minor injuries."
The restaurant staff declined to comment to WMAZ.
Anything else?
The National Crime Victimization Survey says two specific types of crime increase in December: robbery and personal larceny, WMAZ said, noting that those crimes actually spike by 20% in December.
"Theft in general does tend to increase around the holidays. As far as our robbery numbers, though, from last year versus this year, we're right on par to have about the same, which is 70, currently," Clark added to the station.
Therefore, whether you work at a business or you're just shopping or eating out, Clark warned viewers to be vigilant as the year winds down, WMAZ said: "Be aware of your surroundings, be aware of people coming in and out, pay attention to your doors, and things like that."
Police say restaurant worker shot, killed armed robber in self-defenseyoutu.be