A masked, hooded teen mob was caught on video racing into a New York City restaurant last weekend and completely trashing the place, flipping tables and chairs — and then quickly leaving after about a minute "with no money, no nothing, just to wreak havoc," as one city official put it.
What are the details?
Tony Hu — manager of Fish Village in College Point in Queens — told WNBC-TV through a translator that over a dozen teens suddenly raced into the eatery just before 8:30 p.m. Saturday and trashed the place.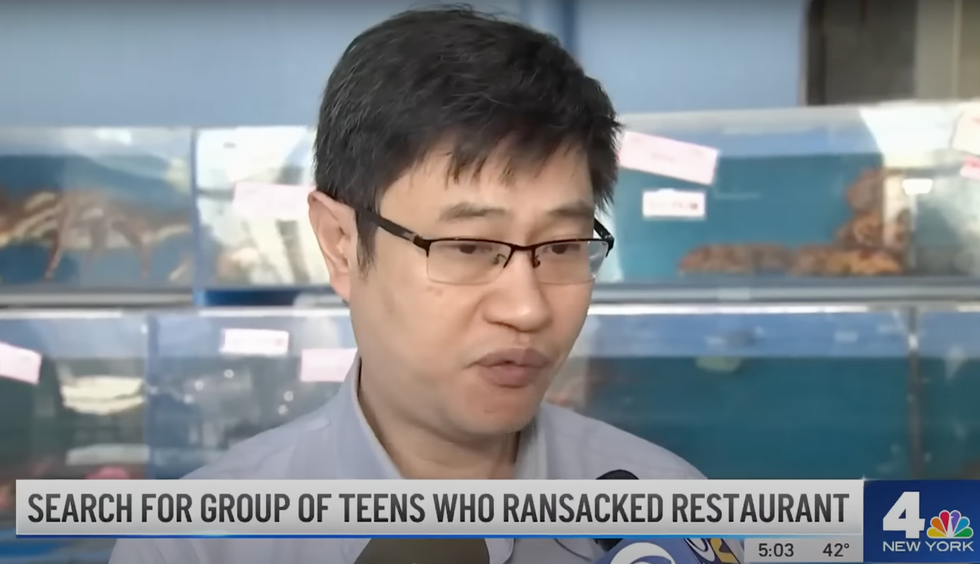 Image source: YouTube screenshot
WNBC said the mob of teens — who wore masks and hoodie sweatshirts — stormed through the main dining area, flipping tables and chairs and disrupting patrons as plates and glass shattered.
They also left a broken window and around $20,000 in damages during the approximately 60 seconds they ransacked the third-floor restaurant, the station said.
Hu added to WNBC that he hid behind the counter and called police, telling staff to not engage with the group for safety reasons. Hu told the station nobody was hurt, but everyone at the restaurant is rattled.
'Just to wreak havoc'
Councilwoman Vickie Paladino visited the restaurant Monday to assess what took place and told WNBC that 50 NYPD officers were just added to her district but more are needed.
Paladino was incredulous over the mob's apparent motive, telling the station that "they took an elevator three floors up to do what they did and then took an elevator three floors down and left — with no money, no nothing, just to wreak havoc."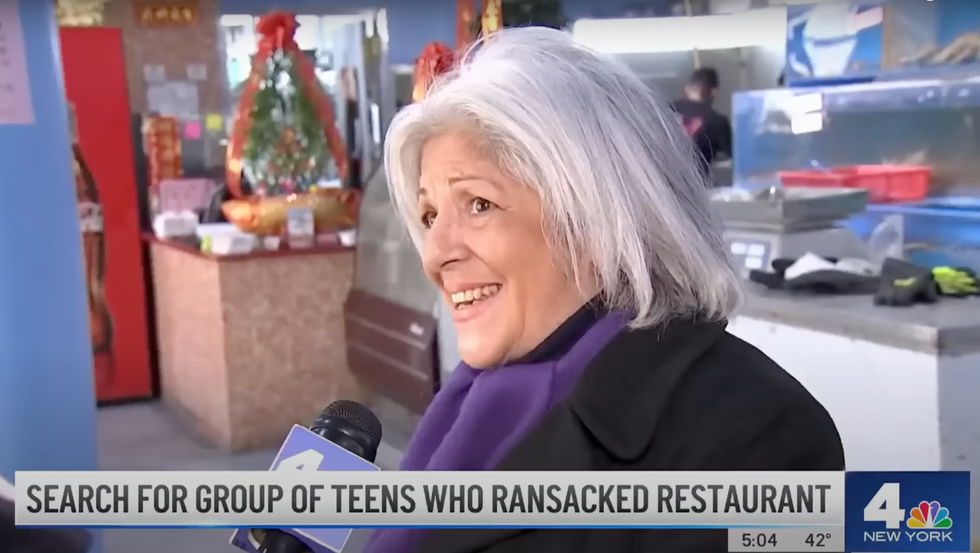 Image source: YouTube screenshot
Anything else?
Hu told WNBC he's anxious that the group may return but is confident police are handling the matter. However, the station said it saw no officers outside the restaurant Monday.
Police added to WNBC that no arrests have yet been made and that the group in question took off down 127th Street after leaving the restaurant.
Video Shows Teens Trash NYC Chinese Restaurant, Rack Up $20K in Damage | NBC New Yorkyoutu.be
Like Blaze News? Bypass the censors, sign up for our newsletters, and get stories like this direct to your inbox. Sign up here!