A group of males recorded video of themselves ganging up on a lone 14-year-old boy and punching and kicking him repeatedly in a New York City train station just over a week ago — after which they brazenly posted video on social media.
In one clip, a male suspect places his face in the foreground of the shot while the disturbing beatdown is seen in the background — as if he's treating the brutal attack like a spectacle or video game.
The top video in the following tweet from NYPD Tips shows the attack; the bottom video is from a surveillance camera showing suspects leaving the station:
What are the details?
Police said the attack took place in the Van Siclen Avenue train station in Brooklyn about 4 p.m. March 14.
One member of the group approached the victim and asked if he knew a particular person, police told the New York Post, adding that the crew then began beating up the victim before he could respond.
The victim suffered swelling and bruising and sought his own medical attention, police told the paper, adding that he did not know his attackers.
Here's a closer look at the suspects via an NYPD News tweet, which added that those with information about the suspects can direct message police @NYPDTips or anonymously call 800-577-TIPS: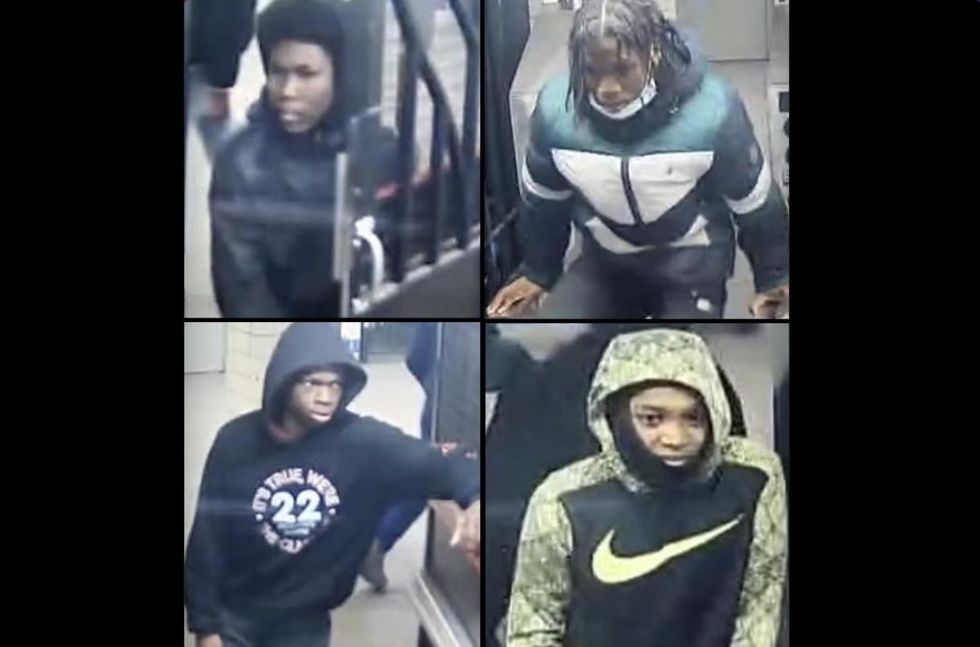 Image source: New York City Police
Cops also told the Post that video of the attack was posted to social media. Police were still looking for the suspects Wednesday, the paper added.

How did folks react?
As you might guess, those who saw video of the attack were furious: