A California law enforcement association revoked lifetime membership from Paul Pelosi this week after he pleaded guilty to DUI.
What are the details?
The CHP 11-99 Foundation, a charity benefiting the California Highway Patrol, announced Thursday that it booted Pelosi from membership because he violated the "terms and conditions" of his membership.
"After evaluating the events that led to Mr. Pelosi's arrest and conviction, we are revoking Mr. Pelosi's lifetime membership with the CHP 11-99 Foundation effective immediately," the foundation said in a statement.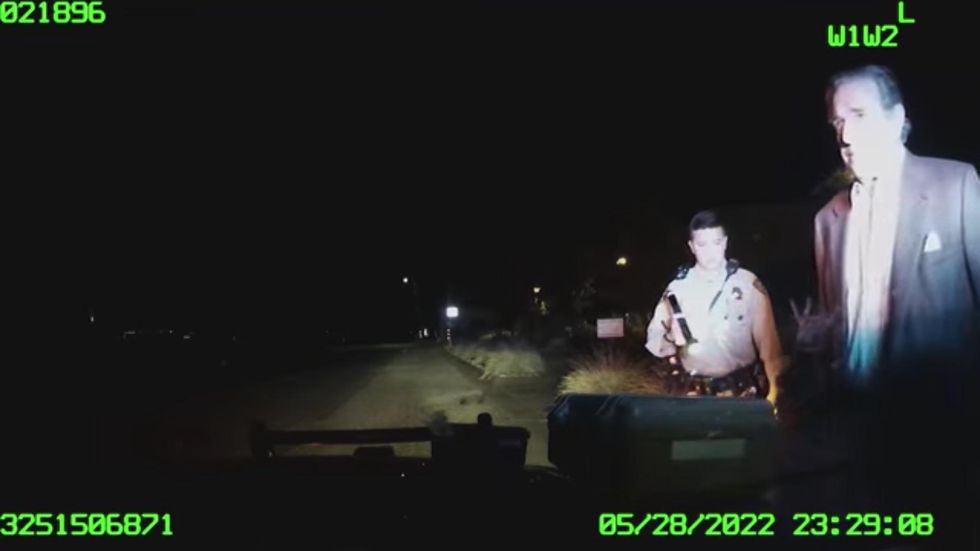 Body cam footage from Paul Pelosi's arrest (Image source: YouTube screenshot)
On May 28, Pelosi was arrested for DUI after he was involved in a car crash. When responding officers asked Pelosi for his personal ID, court documents show that Pelosi showed officers his CHP 11-99 Foundation membership card instead.
Whether or not Pelosi presented the card to curry favor with the officers, the CHP 11-99 Foundation said the optics of the situation at least suggested that was the case, which warranted the termination of his membership.
"The mere presentation of his 11-99 Foundation identification credentials to law enforcement made it appear that he was presenting them for preferential treatment whether that was the case or not which violates the terms and conditions he agreed to on his membership application," the foundation explained.
These actions reflected poorly on the 11-99 Foundation and undermined our important mission. In our letter to Mr. Pelosi, we requested that he return all membership items he was issued upon joining the 11-99 Foundation as an Original Lifetime Member in 2003 (equivalent now to our Classic Member since we only had one membership level at that time). Once we receive all membership items back, he will be refunded what he has paid in membership dues and store order forms – $1,908 total. We do not refund straight donations, only dues or fees associated with membership goods. This is the standard process we follow for any membership termination.
The foundation said Pelosi was informed of the decision in a letter on Wednesday.
Anything else?
Pelosi initially pleaded not guilty to misdemeanor DUI causing injury, but changed his plea to guilty.
This week, a judge sentenced Pelosi to five days in jail and three years of probation.
However, Pelosi will avoid jail time because the judge credited him with two days of time served and two days of good conduct. The remaining day will be served via a work program.
Dashcam video of Paul Pelosi's DUI arrest in Bay Area released following guilty pleawww.youtube.com