"Pleasure based sexual relations" — along with same-sex relationships and gender identity — are part of a proposed sex ed program for Rhode Island, and dozens of folks testified and reached out to the media Wednesday in regard to a state bill that outlines the curriculum, WLNE-TV reported.
What are the details?
The state House Education Committee held a hearing Wednesday afternoon and heard from folks with opinions on the bill for grades 6 through 12, the station said.
When asked about the "pleasure based" language, WLNE said the bill's primary sponsor — Democratic state Rep. Rebecca Kislak, who's a member of the education committee — wouldn't define what "pleasure" means in the legislation.
"I think that one word in the legislation is not, should not be the focus here," a very smiley Kislak told the station.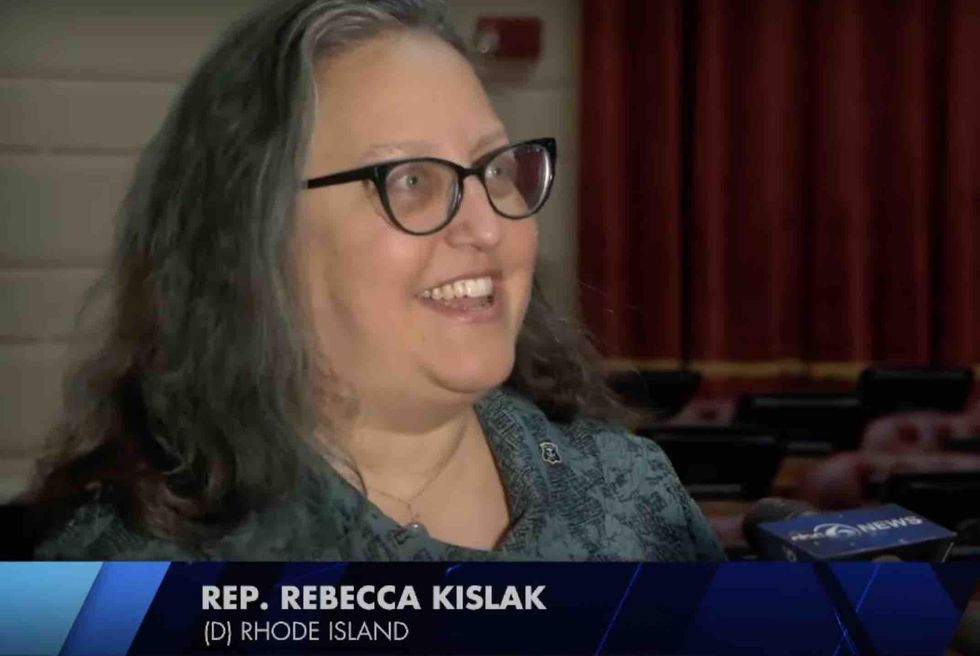 Image source: YouTube screenshot
One parent disagreed.
"Any child under 18, we should not be talking about sexual pleasure. We shouldn't be talking about some of these topics that they're looking to roll into sexual education," Kimberly Quagan told WLNE. "I think it should be basically from a clinical standpoint that's one thing, and I actually think anything they want to teach regarding this matter, the curriculum should be approved by parents."
Republican state Rep. Sherry Roberts, another member of the education committee, agreed with Quagan that parents should make the call on the curriculum.
"Let them decide," Roberts told the station. "Because each person is different, and parents know their own children."
Parents in Rhode Island can opt out their children from sex education by contacting their children's principals, WLNE reported.
'Really excited for the house sex ed bill'
Another Rhode Island elected official — state Sen. Tiara Mack, a progressive Democrat who ran for office on a platform of being "unapologetically black and queer" — in a Wednesday tweet praised the proposed legislation.
"Really excited for the house sex ed bill hearing later today," Mack wrote. "Teaching comprehensive, queer inclusive, pleasure based sex ed was a highlight of my time teaching."
But not everybody was on board with Mack — including Fox News contributor Rachel Campos-Duffy, who called Mack a "pervert" and said the issue was none of her business.
"Not your job," she tweeted at Mack. "You were hired by parents to teach Math, Science, Reading, Writing, History."
Darren Botelho - Controversy over Rhode Island sex ed billyoutu.be