President Donald Trump held a scheduled campaign rally in New Hampshire on Monday night, and the media noticed that his speech was a bit shorter than usual. But there was a reason for that.
According to the Associated Press, the president wrapped up his speech a little early in order to fly to Dover Air Force Base in Delaware to be in attendance when the remains of Sgt. Antonio Rodriguez and Sgt. Javier Gutierrez were brought home. The two American heroes were killed in Afghanistan on Saturday.
What are the details?
The AP reported that Sgts. Rodriguez and Gutierrez — both assigned to 3rd Battalion, 7th Special Forces Group (Airborne), Elgin Air Force Base, Florida — were killed when a person "dressed in an Afghan army uniform opened fire with a machine gun." The attack left six other American service members wounded.
The person who attacked them was also killed, and the incident is under investigation. Both soldiers were highly decorated prior to their deaths, and each received a Bronze Star and Purple Heart posthumously.
In Dover, President Trump and Vice President Mike Pence were in attendance as the bodies of the soldiers were transferred off an airplane to a waiting vehicle.
"As Trump and Pence stood on the tarmac in a falling mist," the outlet reported, "a woman among the mourners struggled to reach the plane's ramp, pulling her companions with her as they tried to hold her back. She wailed as the doors on the transfer vehicle closed."
Who was Sgt. Rodriguez?
Sgt. First Class Antonio Rey Rodriguez, 28, was on his 10th overseas deployment when he was killed. He graduated from Mayfield High School in Las Crucas, New Mexico, where he was born.
The author of a GoFundMe page set up for Sgt. Rodriguez's loved ones wrote, "Rod inspired many of his fellow Rangers while serving in the Ranger Regiment. His role within Delta company, the Battalion Reconnaissance Platoon and the Ranger Military Intelligence Company was paramount in training new recruits and maintaining the readiness of their teams.
"Rod was the guy in the teams that always put his men before himself," the author continues. "Rod was a familiar face, both in and out of the U.S., [whose] personality radiated on those around him. No matter where you went on the globe, Rod always had a friend there."
Rod is survived by his wife, Ronaleen Rodriguez; parents David Hernandez, Javier and Guadalupe Jaramillo; and brother Christopher.
Who was Sgt. Gutierrez?
Sgt. First Class Javier Gutierrez, 28, was from San Antonio, Texas. He was on his second deployment when he was killed. He was born in Jacksonville, North Carolina, according to Heavy.com.
On a GoFundMe page set up for Sgt. Gutierrez's family, the author wrote, "Javi was a stand up brother, Green Beret, husband and dad. He has paid the ultimate sacrifice while conducting Special Operations in Afghanistan. He leaves behind his wife and four children who could never fill the void lost in any way. Please help me, help his family that is devastated. De Oppresso Liber. Please pray and help support their family during this time of need."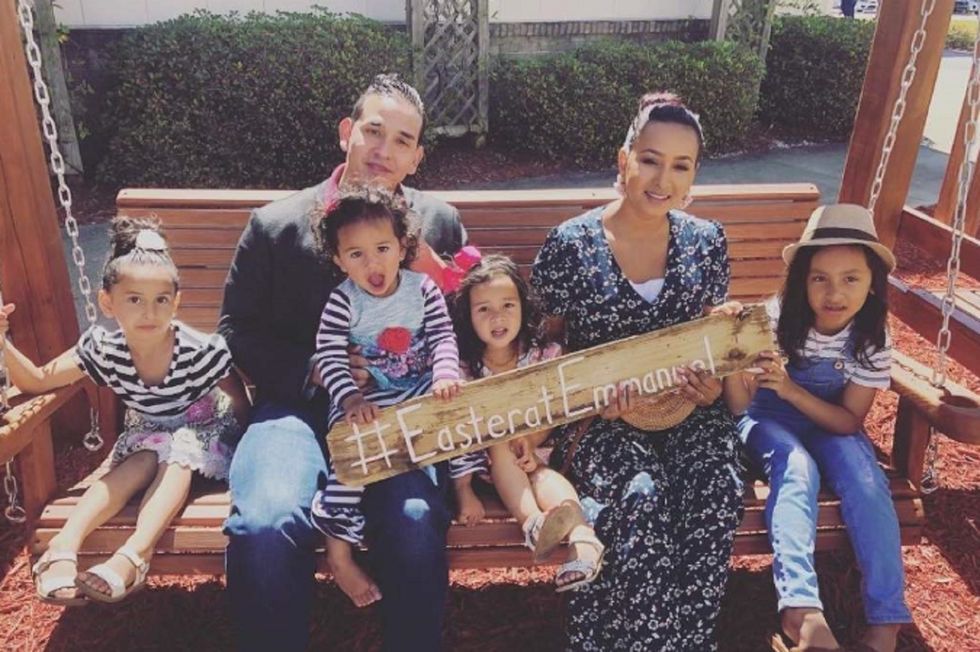 Sgt. Gutierrez with his wife and four children