A suburban Chicago couple took it upon themselves to make fun of anti-vaccine beliefs by creating Halloween tombstones dedicated to the deaths of six of them, WLS-TV reported.
What are the details?
Juanita and Ted Sigg of Park Ridge placed six wooden tombstones on their front lawn emblazoned with the following statements, the station said:
"I did my own research."
"I'd rather die than comply."
"Proudly anti-vax."
"Ivermectin believer."
"Yes honey I am wearing my mask."
"COVID — no problem."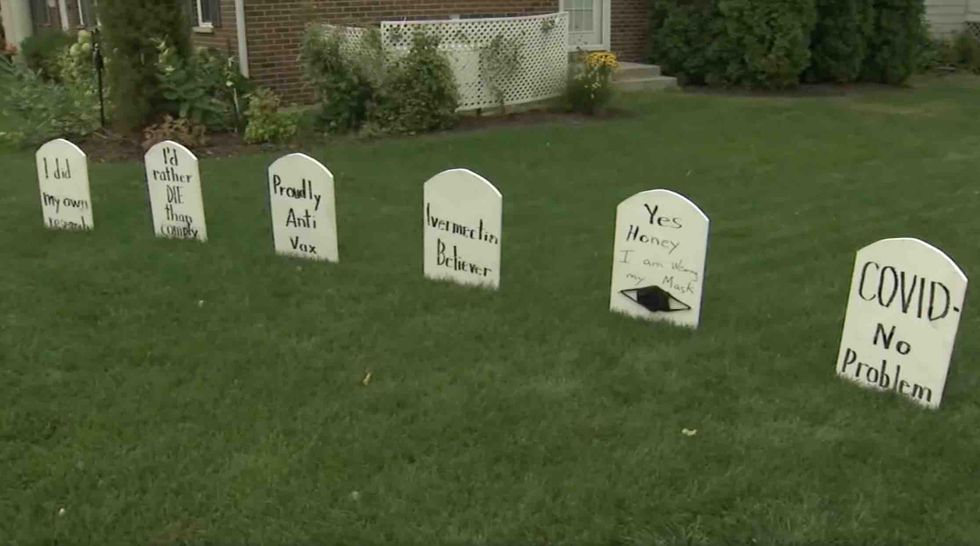 Image source: WLS-TV video screenshot
The idea came from the internet, WLS said, and turned into a family fun project.
"One thing led to another," Ted Sigg told the station. "The family kept throwing things out, and I ended up making six of them."
Juanita Sigg added to WLS that she doesn't "know if we were really trying to make a statement; it sounded funny so we did it. Most people have stopped and talked and liked it."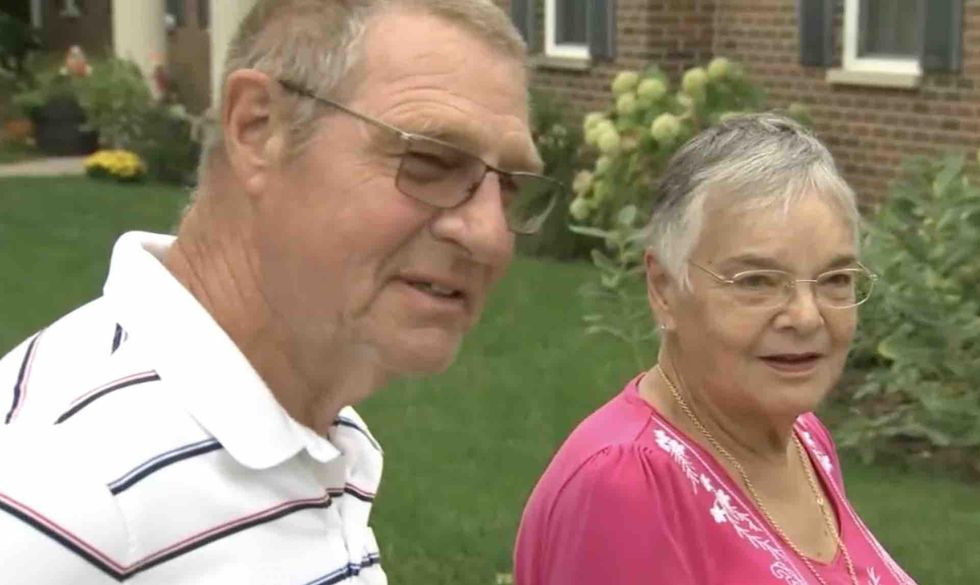 Image source: WLS-TV video screenshot
But she also told the station that one person she encountered "didn't like it at all."
Vandalized
WLS said the Siggs' display was up for less than six hours before each tombstone was spray-painted with a blue X through each saying.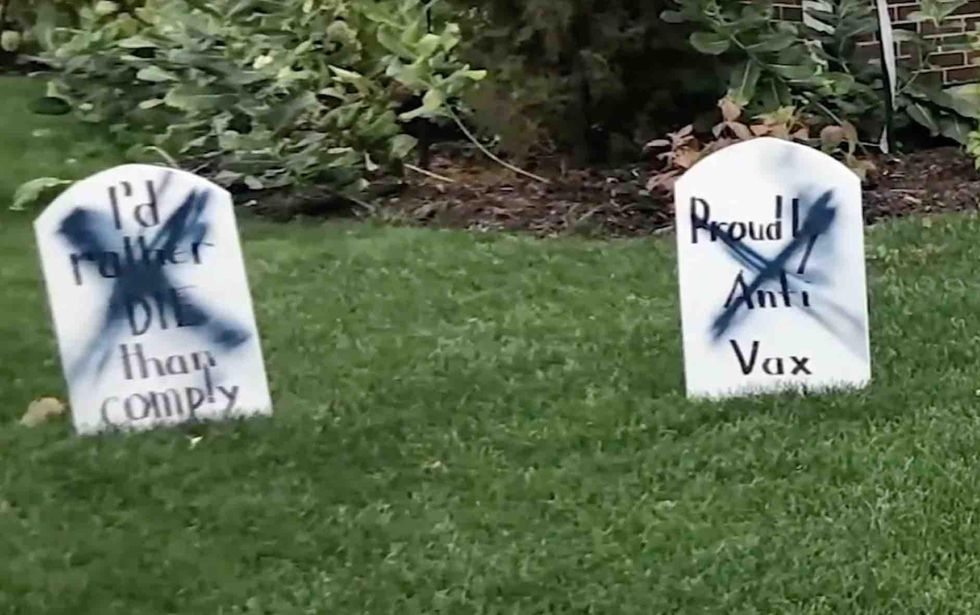 Image source: WLS-TV video screenshot
"Right up the street there are signs that say, 'Unmask the children, keep my school unmasked,'" Ted Sigg told the station. "We all have a right to express our opinion. It doesn't mean we have the right to destroy someone else's opinion."
What happened next?
The Siggs filed a police report and placed a new set of security cameras pointed right at the tombstones, WLS reported, adding that the couple hopes the added surveillance will discourage any future vandals.
The couple also repainted their signs and put them back up on the lawn, the station said.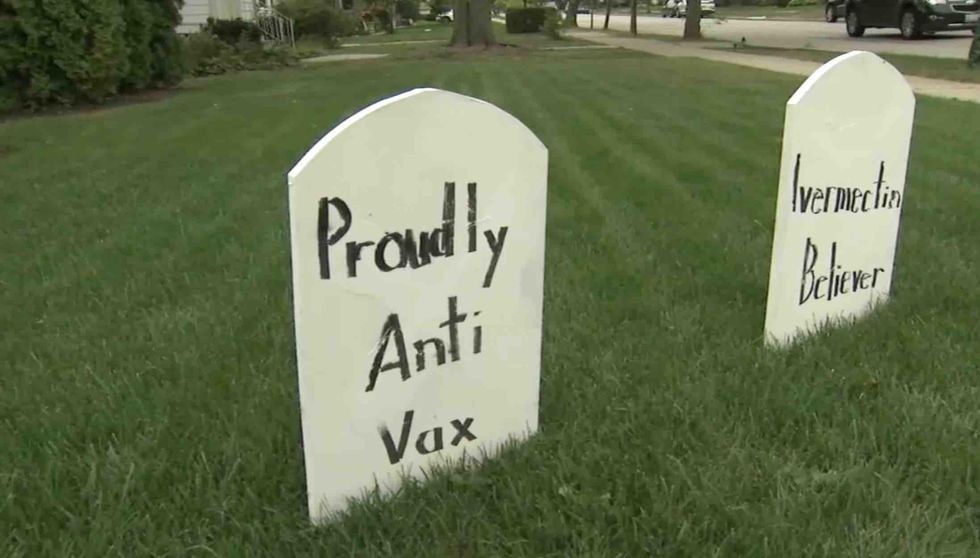 Image source: WLS-TV video screenshot
And while the Siggs told WLS they intended the display to be more fun than serious, they told the station they do hope it encourages people to get vaccinated.
"If there [is] vandalism again, we thought about putting 'free speech' on one and setting it in there," Juanita Sigg noted the station.