A black student was charged with writing racist graffiti — including a swastika and a KKK reference — in a Maryland college dormitory, WBFF-TV reported.
Fynn Ajani Arthur, 21, of Brunswick, Maine, was arrested Thursday on the campus of Goucher College in Baltimore and charged with two counts of malicious destruction of property, Patch said. Arthur is black, WBFF said, citing online court records.
What happened?

Police said Arthur — using permanent black marker in a first-floor bathroom stall — wrote a swastika, racially motivated threat, and the numbers of three dorm rooms where black males live, Patch said, adding that the incident was reported Nov. 14.
"The students in those rooms were interviewed at the time and none could provide any suspect information or motive for the graffiti," police said, according to the outlet. "One of those students was Arthur."
He allegedly vandalized a second-floor bathroom stall Thursday with swastikas, a "KKK" reference, and the last names of four black students, including his own, Patch said.
More from the outlet:
Investigators reportedly said they could place Arthur at the crime scenes electronically and also used the FBI for handwriting analysis. Charging documents obtained by WBAL said Arthur confessed to the crimes, stating he had "built-up anger" that prompted the first act of vandalism and had been drinking during the second.
Arthur was released to the custody of his parents, who said the behavior was not characteristic of their son, according to WBAL. The biracial public health and biology major, one semester away from graduating, was banned from the Goucher campus, according to the news station.
What did the school have to say?

Bryan Coker, the school's vice president and dean of students, called the graffiti's language "very threatening" and "hateful" and "racist," WBFF said.
"Let me be very clear. We view these incidents as hate crimes," Coker added to the station. "We are disappointed that the Baltimore County Police have not yet charged the suspect with a hate crime, and we strongly encourage the State's Attorney's Office to do so."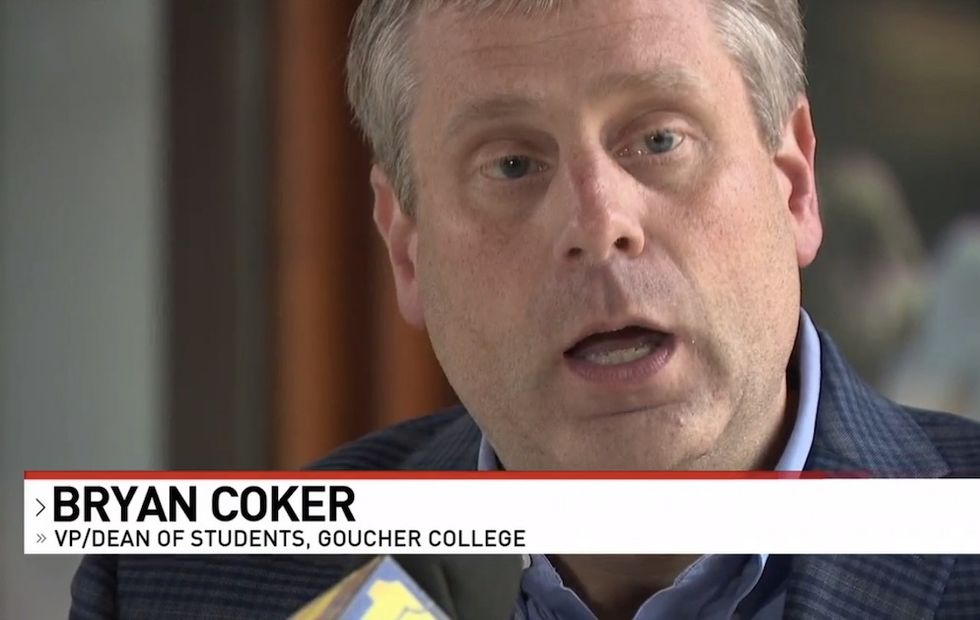 Image source: WBFF-TV video screenshot
Goucher officials wouldn't say if Arthur has been suspended or expelled, WBFF reported.
What did students have to say?

Student Cydnii Jones told the Baltimore Sun that the incidents are symptoms of a larger racism issue on campus.
"My concern is [officials] will be like 'We got him, we've solved all your problems,'" Jones told the paper. "But this is just the tip of the iceberg."
Students on Nov. 16 demonstrated on campus against racism, Patch said — two days after the first graffiti was reported.

Another student, Javaunte Neumann, told WBFF he was caught off guard by Arthur's arrest..
"We live among all these people, interact with them, we eat, we sleep, this is where we live, and to have that type of hatred on campus, in him bringing that, it's an uncomfortable feeling," Neumann told the station.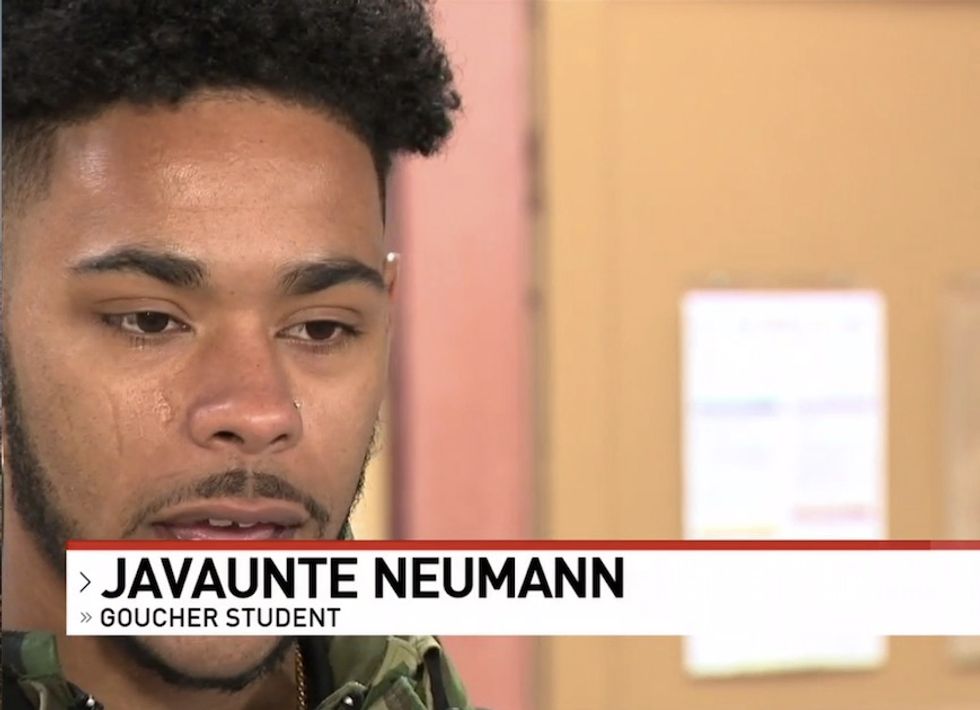 Image source: WBFF-TV video screenshot
Student Nailah Jones added to WBFF that she's "still shocked right now. I'm just processing everything with friends and, like, my community here. A lot of people know who the person is and that's why it's a big shock right now."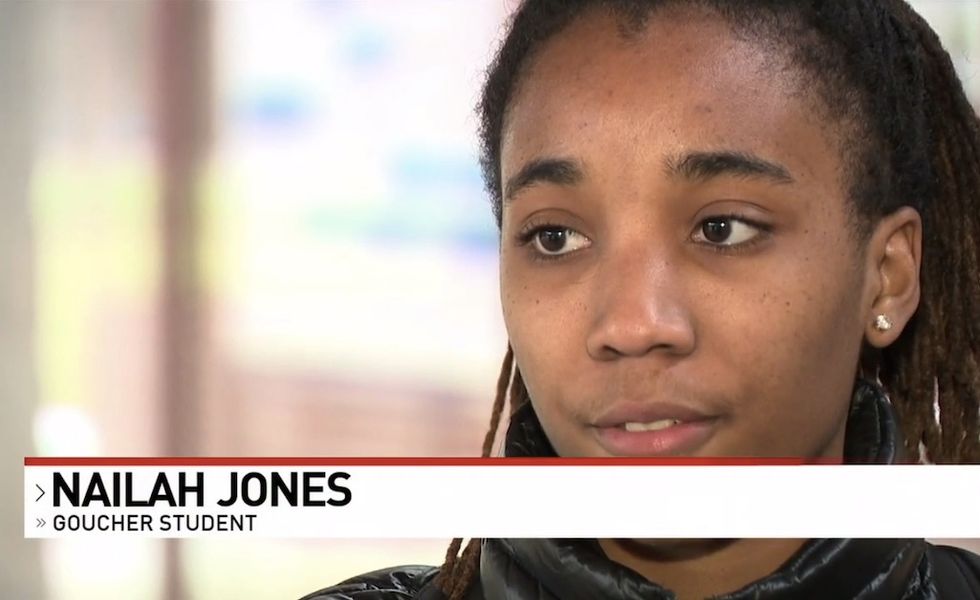 Image source: WBFF-TV video screenshot
Ridwan Lawal, another student, told the station the graffiti and Arthur's arrest is a call to action "because what if this happens again as it did? How do we prevent this from happening again?"
Here's the report from WBFF: