© 2023 Blaze Media LLC. All rights reserved.
Retired violent crimes detective in no mood to play when thugs who allegedly have been cyberbullying his autistic son show up at their home in middle of night
John Duhigg of Mesa, Arizona, told KPHO-TV he's a retired violent crimes detective and that nothing is more important to him that his children, both of whom have special needs.
His 20-year-old son has autism, and his 18-year-old daughter has cerebral palsy, the station said.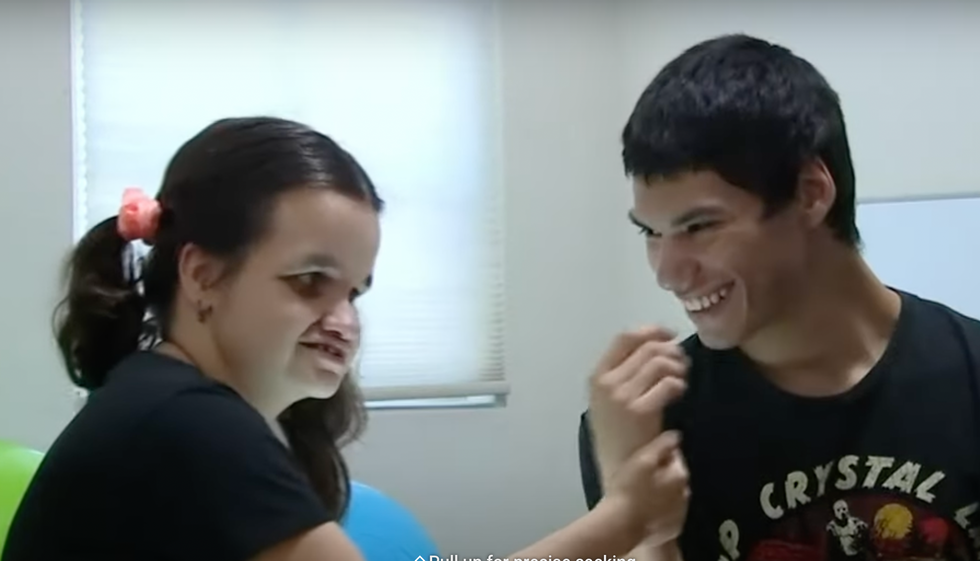 Image source: YouTube screenshot
"I need to make sure that they're extra safe because they can't really help themselves," Duhigg added to KPHO.
That likely explains the nine security cameras outside his home, the station said — all of which served Duhigg and his kids well over the weekend when they got some unwelcome visitors in the middle of the night.
What happened?
Duhigg told KPHO his cameras captured a group of males up to no good outside his home after midnight Saturday.
Just before 1 a.m., they were seen arriving in a vehicle, after which four ran out while one stayed behind, the station said. Duhigg told KPHO they had thrown a shake at his truck.
Then just after 3 a.m., Duhigg's Ring camera alerted him of motion outside his home — and he told the station one of the males tried to cover the camera, after which they began banging on his garage and front steel doors.
Duhigg told KPHO he responded by walking outside with his shotgun, which may have scared the group as they hightailed it away.
"They were risking their lives doing this," Duhigg added to the station.

What's more, he told KSAZ-TV the group's second visit had the makings of a "textbook home invasion. They beat on the door, they get you to answer it, and they overpower you, then they're in the house."
In fact, he added to KSAZ that on video he heard "what sounds like a slide racking on a pistol. That's a very distinct sound. There are not a lot of things that sound like that."
Duhigg called police, KPHO said — and then while scanning surveillance video, he saw the group had returned again, just 15 minutes after they ran off the second time.
He told KPHO the group trashed the outside of his home and departed just before officers showed up.
"So I'm like, 'This is really getting old.' I mean, nobody comes back for home invasions. That's stupid. You just warned everybody," Duhigg added to KPHO. "But there's no accounting for stupidity."
What was behind this?
He told KPHO that a group of people had been cyberbullying his son, who gave them his address thinking they were his friends.
"They were getting really bad because he has autism, and he's a Latino, so they were picking on him horribly. And earlier that day, they had told him, 'We're gonna come to your house,'" Duhigg added to KPHO.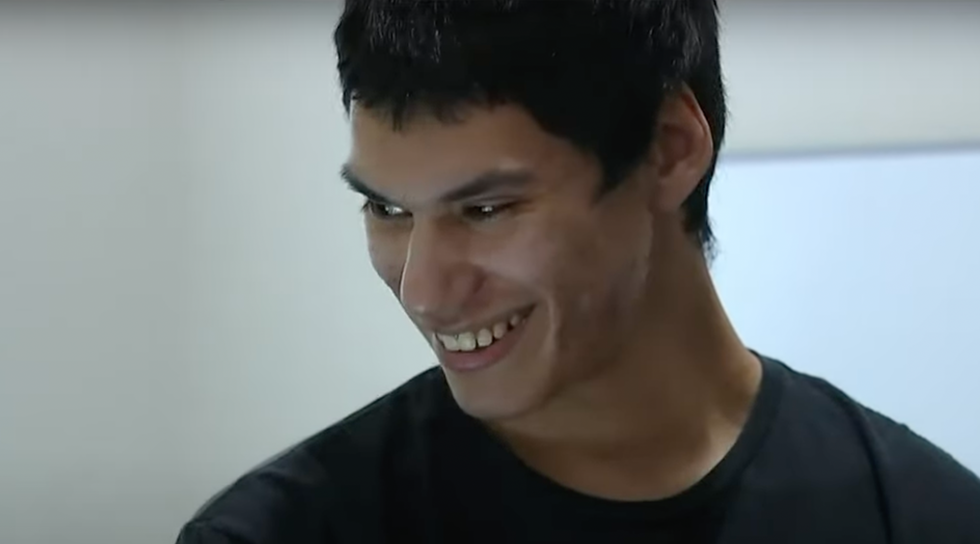 Image source: YouTube screenshot
He also told KSAZ, "Either they came to make us think they were going to come and kill us, or they were really going to do something."
KPHO said Mesa police are investigating and that Duhigg plans to press charges and wants the people involved to turn themselves in.
"I'm not going to be the victim of anything," he added to KPHO.
Mesa homeowner believes he was target of home invasionyoutu.be
Like Blaze News? Bypass the censors, sign up for our newsletters, and get stories like this direct to your inbox. Sign up here!
Want to leave a tip?
We answer to you. Help keep our content free of advertisers and big tech censorship by leaving a tip today.
Sr. Editor, News
Dave Urbanski is a senior editor for Blaze News.
DaveVUrbanski
more stories
Sign up for the Blaze newsletter
By signing up, you agree to our
Privacy Policy
and
Terms of Use
, and agree to receive content that may sometimes include advertisements. You may opt out at any time.