Chicken and waffles with watermelon was served Wednesday — the first day of Black History Month — to students at Nyack (New York) Middle School, WABC-TV reported, and the local NAACP president called out the cultural "stereotype" amid anger and embarrassment from the school and food vendor.
What are the details?
Student Honore Santiago told the station that "they were asking people if they want watermelon, and I remember being confused because it's not in season," and WABC said her mother was outraged when she heard about the menu items.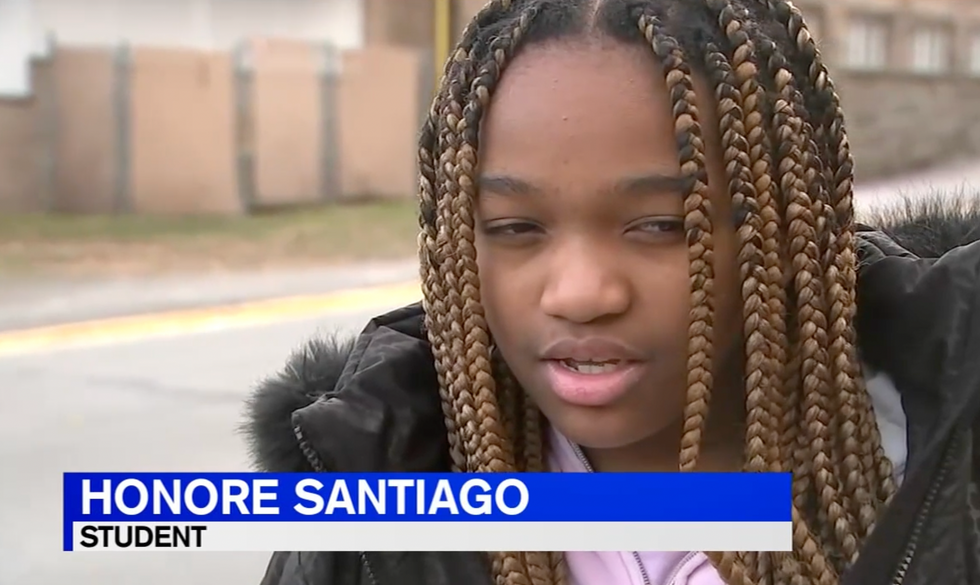 Image source: WABC-TV video screenshot
So was Nicole Hines, the Nyack NAACP president, who told the station that "chicken and waffles and watermelon is a stereotype to black folks, African-Americans, because that's what they think that we like or that we eat all the time."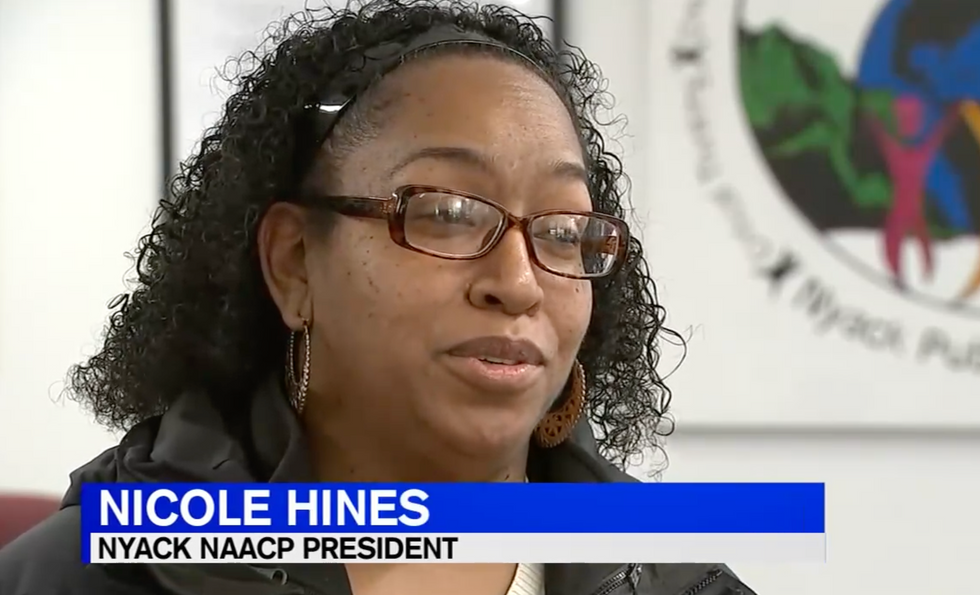 Image source: WABC-TV video screenshot
Nyack school officials said Wednesday's lunch was supposed to be Philly cheesesteak, broccoli, and fresh fruit, WABC reported. The school's principal said food vendor Aramark made the change without the administration's knowledge, according to the Rockland/Westchester Journal News.
The principal added to the station that the Wednesday's menu items "reinforce negative stereotypes concerning the African-American community."
WABC said Aramark released the following statement: "We apologize for the unintentional insensitivity shown on February 1, the first day of Black History Month. While our menu was not intended as a cultural meal, we acknowledge that the timing was inappropriate, and our team should have been more thoughtful in its service. This was a mistake and does not represent the values of our company, and we are committed to doing better in the future. We will be partnering with the District so employees who work in the schools participate in training that aligns to the Nyack School District's vision and commitment to equity-driven work. We believe this will provide a good learning opportunity to deepen understanding on the impact of systemic biases and negative stereotypes concerning the African-American Community."
The station added that the school's letter to parents read: "The offering of chicken & waffles as an entree with watermelon as a dessert on the first day of Black History Month was inexcusably insensitive and reflected a lack of understanding of our district's vision to address racial bias. Nyack Public Schools administrators contacted Aramark officials to insist on a mechanism to avoid a repeat of yesterday's mistake. The vendor has agreed to plan future menu offerings to align with our values and our longstanding commitment to diversity and inclusion. We are extremely disappointed by this regrettable situation and apologize to the entire Nyack community for the cultural insensitivity displayed by our food service provider."
WABC said Aramark typically posts menus directly on the district's website, and while school officials said they don't usually scrutinize the menus, they will going forward.
Not the first time
In 2018 during Black History Month, Aramark served ribs, collard greens, and Kool-aid to New York University students, the Journal News said, after which NYU changed its food vendor.
In 2011, a University of California, Irvine, food menu on Martin Luther King Day menu read, "MLK Holiday Special: Chicken and Waffles," the paper said, adding that Aramark was the vendor.
Interestingly, University of Pennsylvania students protested in 2019 after the school nixed serving southern cuisine during Black History Month in order to avoid possible backlash over reinforcing cultural stereotypes.