The woman recording the clip let the employee have it.
"It's OK for a man to go into the women's section, show his penis around the other women — young little girls, underage?" the woman asks the employee. "Wi Spa condones that — is that what you're saying?"
When the employee made reference to the man's "sexual orientation," the woman replied, "What sexual orientation? I see a d**k! It lets me know he's a man … he is not a female!"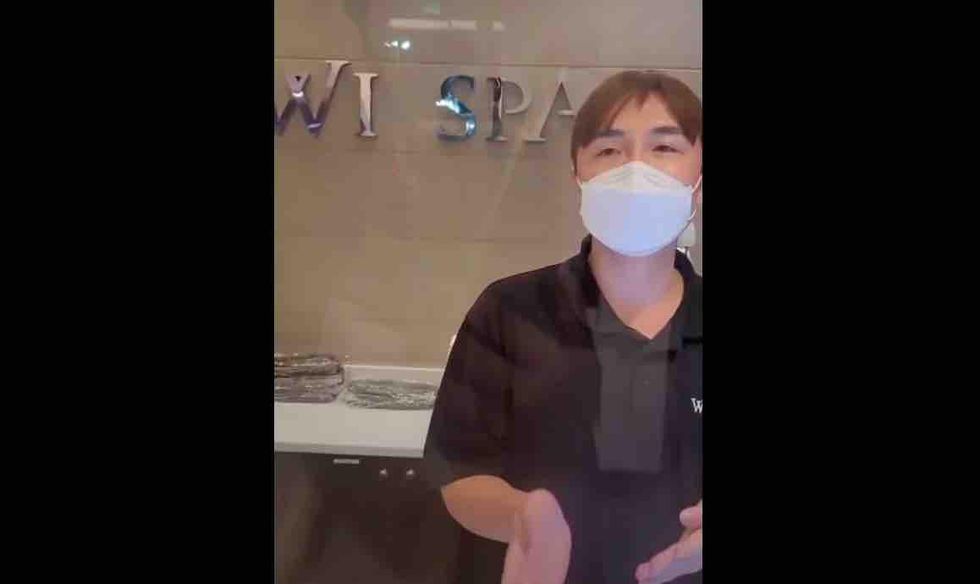 Image source: YouTube screenshot
She added that women there were "highly offended for what they just saw, and you did absolutely nothing. In fact, you sided with him!" The woman also asked, "So, Wi Spa is in agreement with men that just say they are women, and they can go down there with their penis, and get into the women's section? Is that what you're saying?"

Another woman at the counter who overheard the dust-up requested a refund.
Woke knight stands up for trans rights
Soon a male customer entered the fray and asserted that the man in question might be a "transgender person" — but the woman was in no mood for a woke lesson.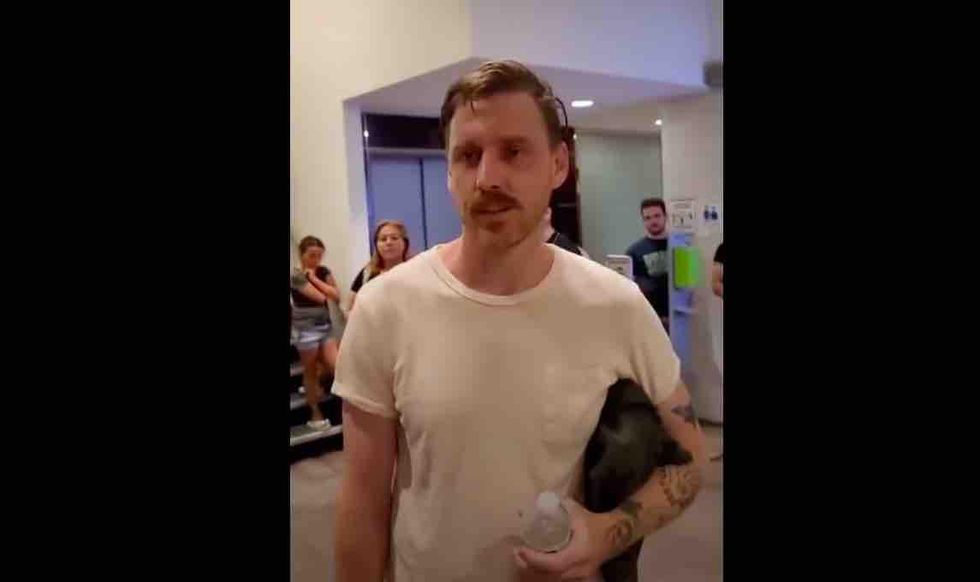 Image source: YouTube screenshot
"There's no such thing as transgender!" the woman shot back. "He has a d**k, OK? He has a penis ... hanging out … I'm a woman who knows how to stand up and speak up for my rights!"

At that point, our woke knight began smiling at the woman as if she probably just wasn't quite acquainted with leftist ways.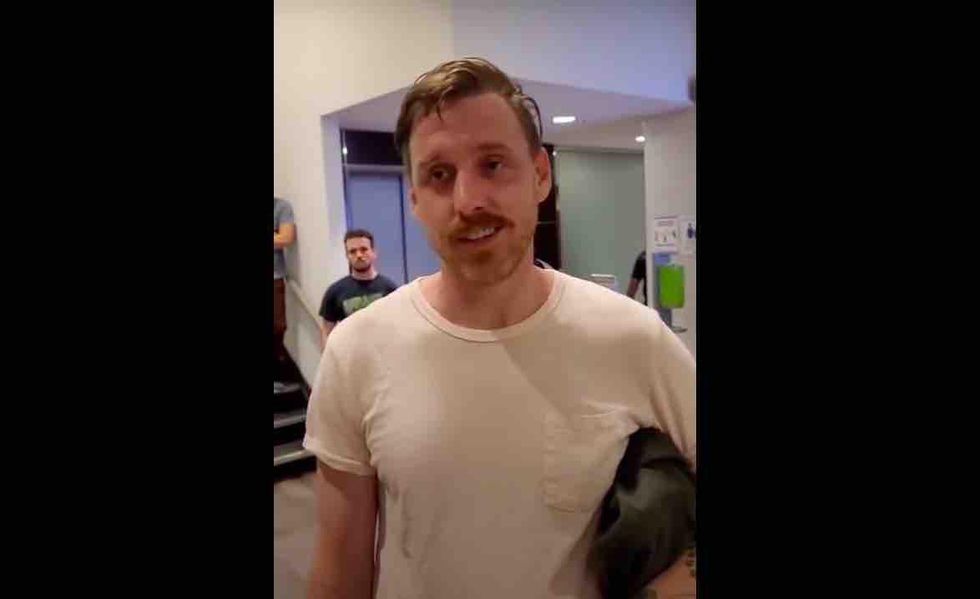 Image source: YouTube screenshot
"As a woman, I have a right to feel comfortable without a man exposing himself, OK?" she added.

After someone in the gathering crowd apparently suggested that she go somewhere else, the woman hollered, "No, you go somewhere else! … It's not OK ... that's traumatizing to see that."
And she continued to rip the woke knight: "How dare you sit up here and tell me I don't have a right as a woman?" And he again brought up the transgender argument, but to no avail.
'You might not like women'
And as the woke knight responded to a point that it also wouldn't be OK for a female to be naked in the men's section, the woman went in for the kill.
"You might not like women," she told the guy, who was soon apologizing for what she saw in the female-only section.
"You're sorry? You should be, sweetie, and you're out of alignment," she told the woke knight, adding that "it must be hard not being a real man."
Another woman, presumably a spa employee, noted that the naked man the woman originally complained about should not have been allowed in the female section. Then the clip ends.
Wi Spa Allows Man into Female Spa causing a Traumatized Reaction from Customersyoutu.be
What did the spa have to say?

TheBlaze on Monday spoke to a manager at the Los Angeles Wi Spa, who said she wasn't authorized to speak about the video. The spa on Monday afternoon did not immediately reply to TheBlaze's emailed request for comment.