A North Carolina high school teacher allegedly told students that Vice President Mike Pence should be "shot in the head" — and the teacher is now under investigation.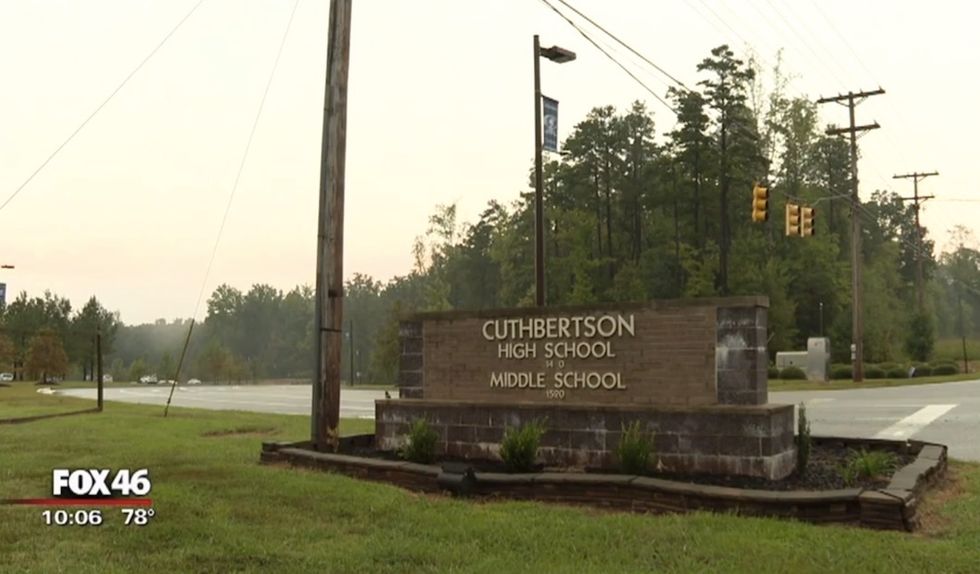 Image source: WJZY-TV video screenshot
The teacher — who works at Cuthbertson High School in Waxhaw — allegedly made the comment the same week Pence was in the area to campaign for Republican Dan Bishop, WJZY-TV reported. Bishop, a state senator, won a special election Tuesday for North Carolina's congressional seat.
The Union County Sheriff's Office told WJZY it passed the information along to the Secret Service to investigate. The station referred to the teacher in question as a female but said it wasn't naming the teacher.
What did a parent of two students have to say?
Firas Obeid, a parent of two Cuthbertson students, told WJZY that while he's not necessarily a Pence supporter, it's wrong to refer to shooting Pence or anybody.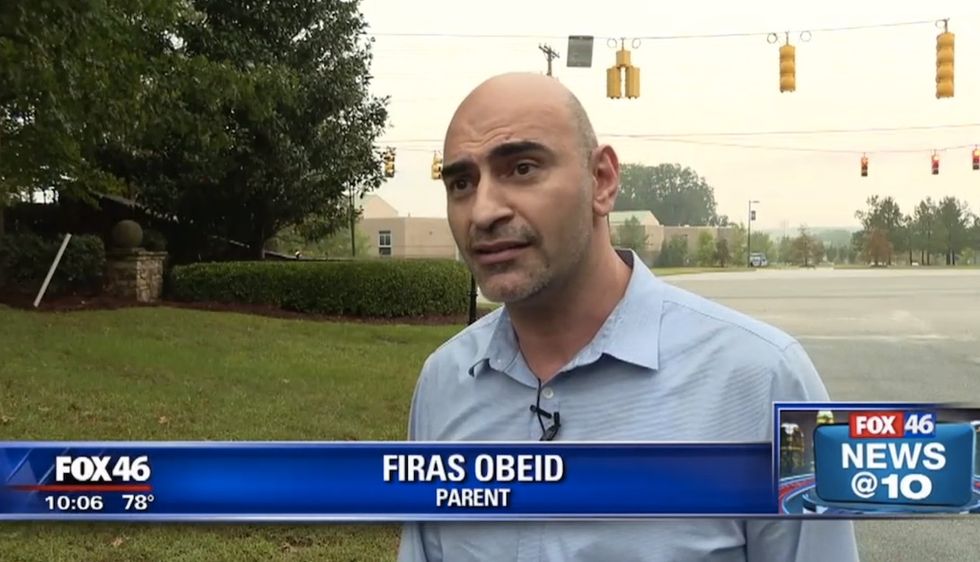 Image source: WJZY-TV video screenshot
"Affiliation to a specific party does not entitle us to make statement like that to anyone," Obeid added to the station.
What did a local Republican official have to say?
Union County GOP Chair Allison Powers told WJZY she believes "teachers need to be a lot more careful about what they say to impressionable young children" and "you should not be bringing in those type of viewpoints to your job."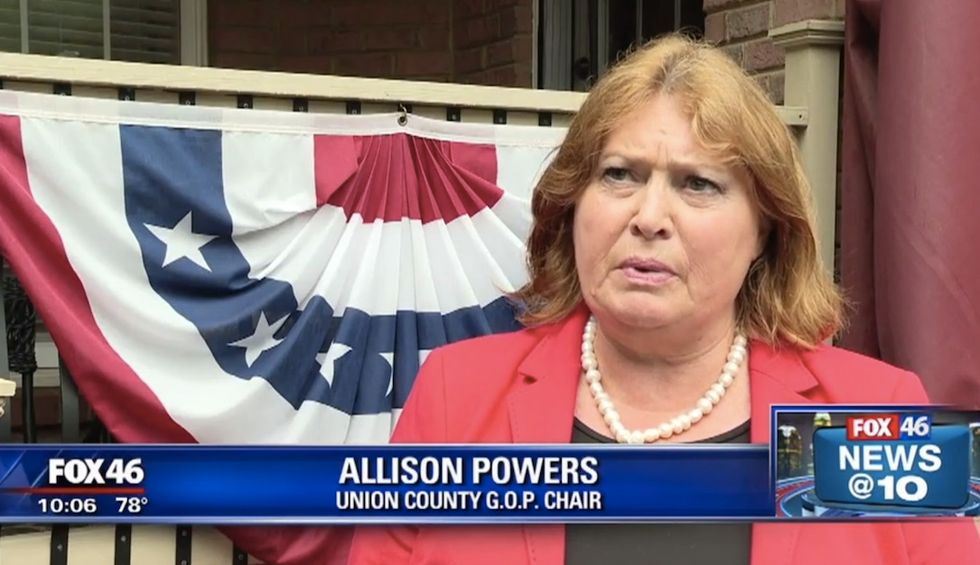 Powers didn't say the teacher should be fired but rather is trusting district officials will take appropriate action, the station reported: "To just wish that kind of violence on anybody is just way out of bounds."
What did the school district have to say?
The school district gave the following statement to WSOC-TV in regard to the matter: "Union County Public Schools is aware of the allegation of inappropriate comments made by a Cuthbertson High School teacher. District administrators are taking this allegation seriously and an investigation is being conducted. This is a personnel matter and information related to this alleged incident is protected by state law."
School board chair Melissa Merrell did not return a request for comment, WJZY reported, but one board representative — Gary Sides — noted on Facebook regarding the teacher's alleged comment, "I can assure you it will be taken seriously."
(H/T: The College Fix)