Nicholas Ennis told WKRN-TV he's had his anti-gun control sticker on his pickup truck for over a year with no issues.
The green sticker shows an M-16 followed by two letters and then an AK-47 with the words "gun control" underneath, the station said.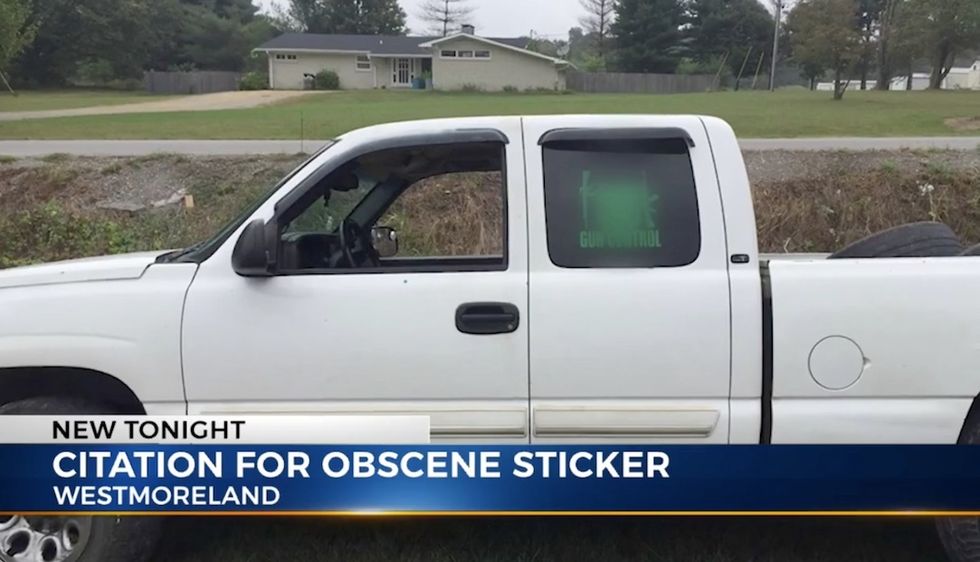 Image source: WKRN-TV video screenshot
The Westmoreland, Tennessee, man told WKRN his sticker doesn't display the F-word.

"I mean, not to me. Looking at it? No, you wouldn't be able to tell," Ennis noted to the station. "It was made that way so it wouldn't be vulgar, so I wouldn't get in trouble for it, but they're saying it is."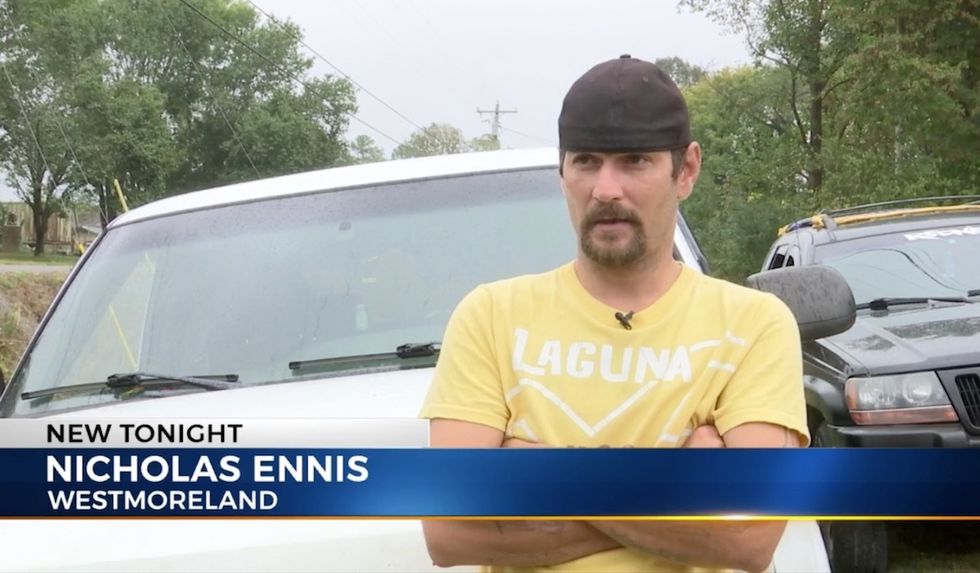 Image source: WKRN-TV video screenshot
Who's "they," you ask?

The Sumner County Sheriff's Office, WKRN said.
'Obscene'
A sheriff's deputy issued Ennis a citation under Tennessee law prohibiting "obscene or patently offensive bumper stickers, window signs, etc.," the station reported, adding that the sheriff said officers have the discretion to issue a warning or a ticket.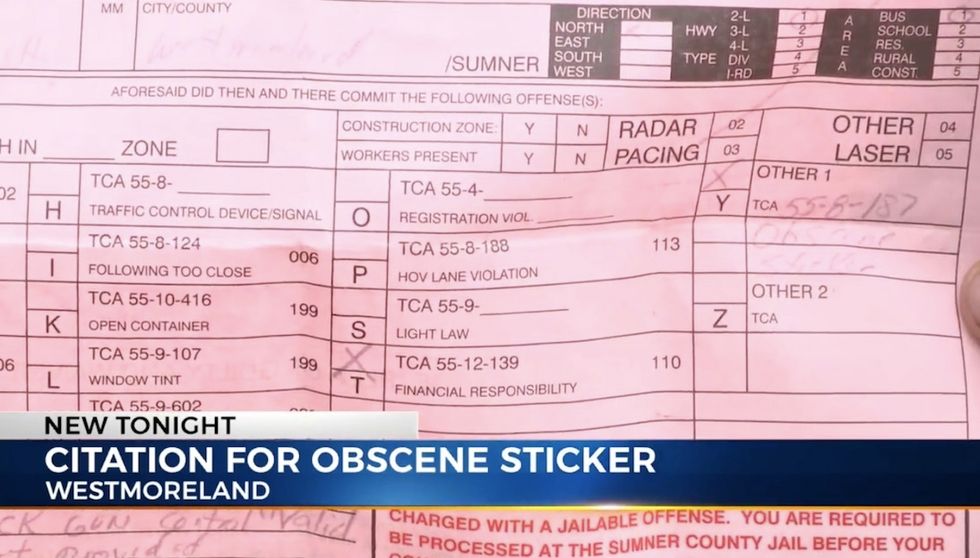 Image source: WKRN-TV video screenshot
"Why is it I've had it on there [and] no other officer has said anything but him?" Ennis asked the station.

Sam Monaghan, the boyfriend of Ennis' cousin, has two on his jeep, WKRN said.
"I don't see an F or K on there at all," Monaghan told the station. "I see two guns."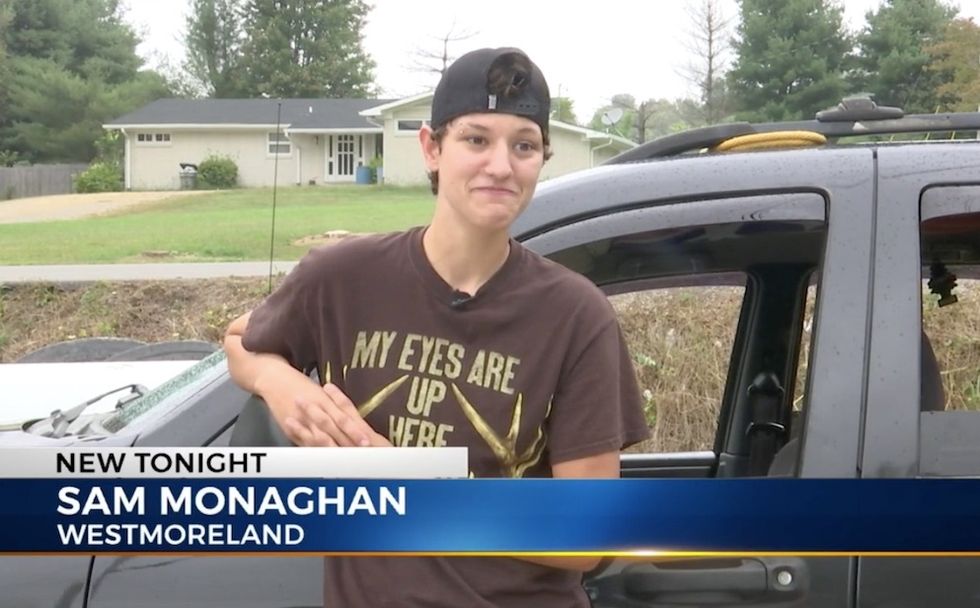 Image source: WKRN-TV video screenshot
'Singled out'
Ennis added to WKRN he won't be taking the sticker off and that he'll be meeting with a lawyer to fight the citation, which shouldn't be more than $50.
"I feel like I was singled out, and it's going against my First Amendment right for freedom of speech," he told WKRN, adding that "kids can't determine, a minor can't determine, if it's an F or a K — they just see guns."
Ennis also told the station, "I don't believe in gun control. You know, everybody should have the right to bear arms."
(H/T: Blue Lives Matter)