A man who was caught on video using a crutch to beat a 12-year-old boy on a Brooklyn street earlier this month has 23 prior arrests on his record — including one for attempted murder, sources told the New York Daily News.
What are the details?
According to WPIX-TV, the boy was headed to school on Caton Avenue around 7:40 a.m. Nov. 17 when a man came up from behind and struck him several times with the crutch while the boy was in a crosswalk.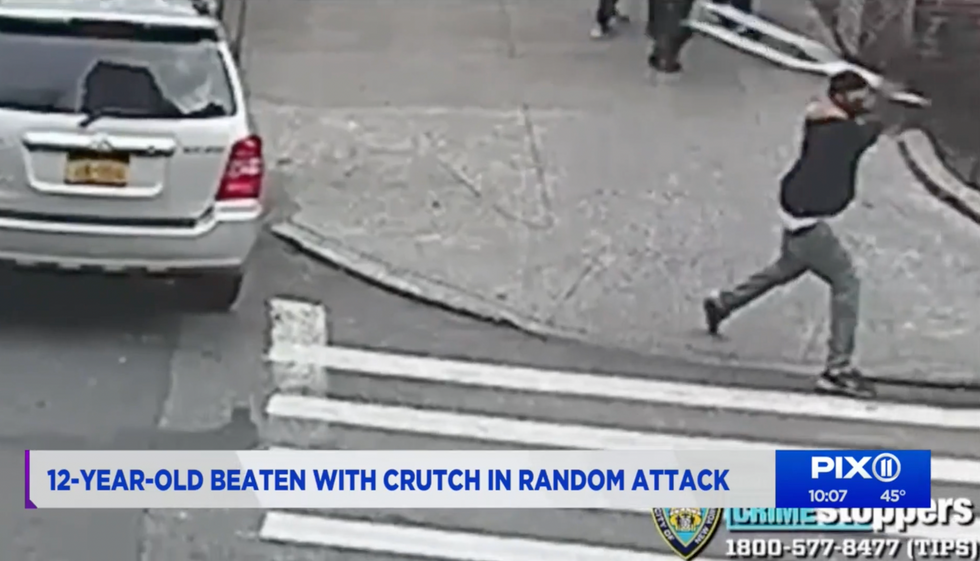 Image source: WPIX-TV video screenshot
Before the attack, the man picked up a crutch from a garbage can, police told WPIX.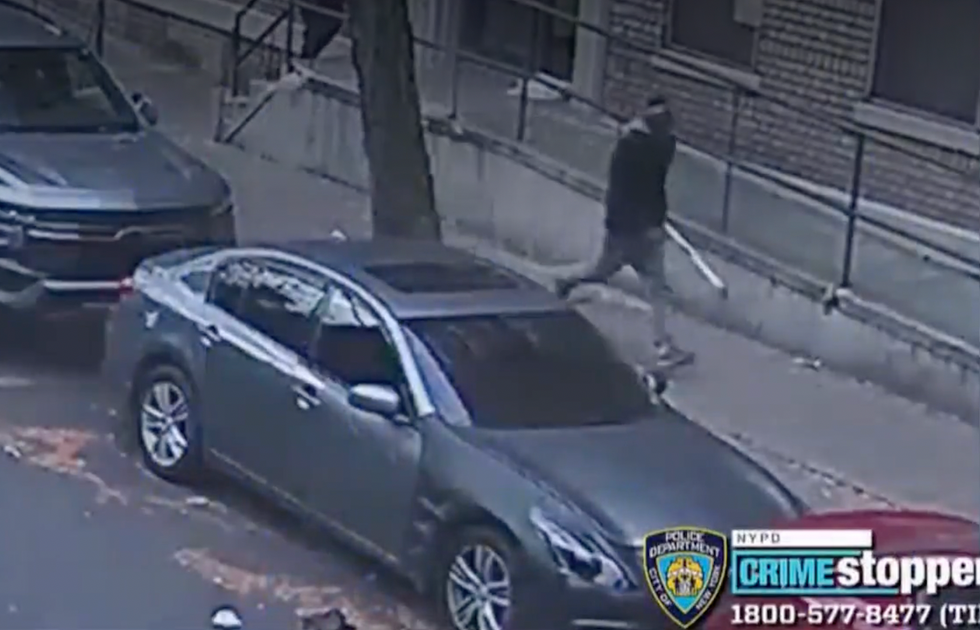 Image source: WPIX-TV video screenshot
Jamal McIlwain, 28, was arrested Wednesday after a 911 call about a man acting erratically outside an unspecified high school, the Daily News said.
When police arrived at the scene, the man spit on an officer, police added to the paper, and officers recognized him as the man wanted for the crutch assault.
Police said McIlwain was charged with two counts of assault, acting in a manner injurious to a child less than 17, and menacing in connection with the attack on the boy, WPIX said.
Lengthy criminal history
The Daily News, citing sources, said McIlwain has been arrested on 23 prior occasions, including for attempted murder in connection with an incident in which he fired a gun at an individual.
McIlwain served almost two years at Sing Sing Correctional Facility in Westchester County for attempted assault, the paper said, citing Department of Correction records, adding that he was released in November 2018.
Erratic in court
McIlwain behaved erratically in court Friday, noting that he works for "NCIS" — presumably the TV drama — and got a warning from the judge, the Daily News said in a separate story.
"I think it's pretty clear based on my client's outburst in court … that he does have mental health issues," said defense lawyer Jonathan Fink, who also requested that McIlwain receive a psychiatric evaluation, the paper said.
Brooklyn Assistant District Attorney Christian Calderon requested that McIlwain's bail be set at $75,000 cash, the Daily News said, adding that the judge ordered him held without bail and requested the psychiatric evaluation.

What did the victim have to say?
WPIX spoke on camera to the 12-year-old victim of the attack, although the boy's face wasn't shown during the interview.
"It's weird how he ran across the street just to hit me," he told the station.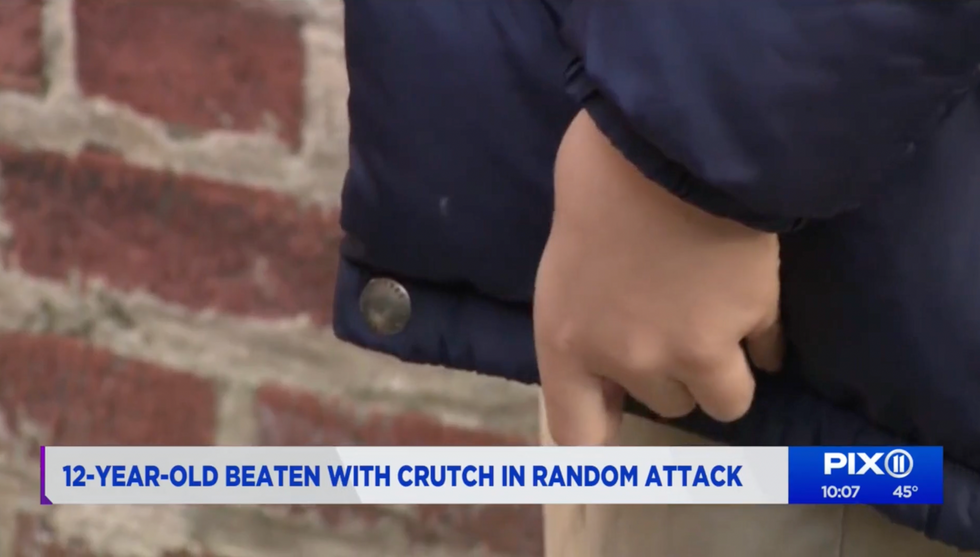 Image source: WPIX-TV video screenshot
He added to WPIX that when the man "hit me, it took me a few seconds to process what was going on. I tried to block it with this arm and ran."
The boy was treated at an urgent care facility for a deep cut, the station said.
"I'm feeling better than a few days ago when I got hit; the eye used to be swollen very much," he noted to WPIX. "I didn't do anything to him, so how come he has a grudge against me?"