Surveillance video caught the moment when two hooded individuals approached an Oakland Uber driver's car around 11 a.m. Sunday and demanded he get out, KGO-TV reported.
But when 52-year-old Kon "Patrick" Fung refused to exit his vehicle in the 2000 block of 13th Avenue, one of the suspects shot him dead and ran away from the scene, the station said, adding that police are calling it an attempted robbery.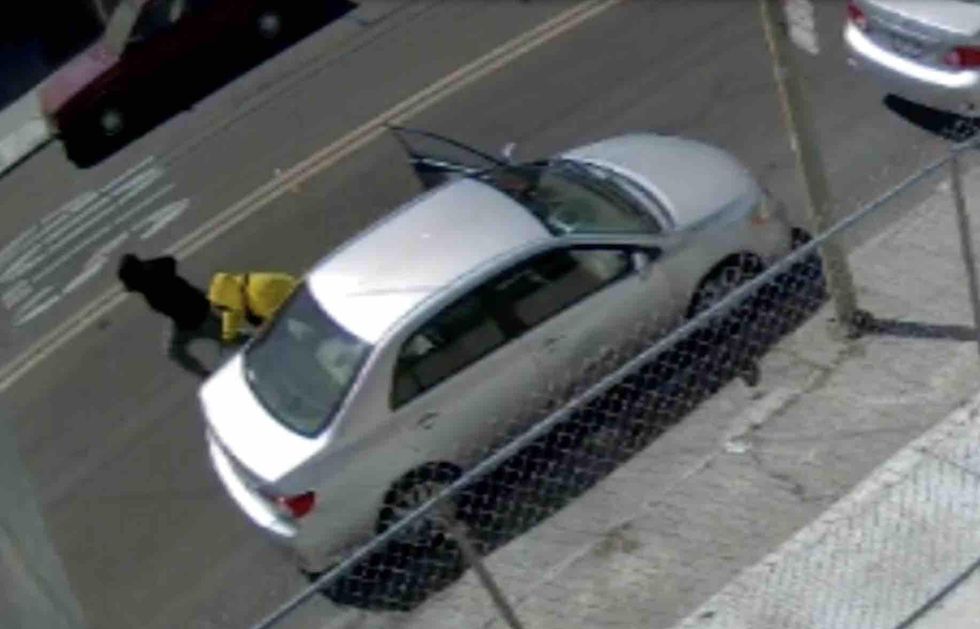 Image source: KGO-TV video screenshot
Victim's girlfriend speaks out
Fung's girlfriend of five years told KGO about her personal tragedy in the hopes it will lead to solutions to violence plaguing the northern California city and the Bay Area.
"She's afraid to even leave her house, and she can't sleep," an interpreter for Judy — she wanted only her first name used for the story — explained to the station. "The whole incident happened in less than five seconds. In that span, she lost her boyfriend."
She added in Mandarin, "I'm so scared. I don't dare go outside. I just think of him dying," KGO said.
Judy was buying groceries in Oakland's Chinatown the morning of the killing, the station said, adding that her son heard the gunshot and told the rest of the family what happened.
She added that her boyfriend Fung was "a hard worker" and told KGO he even worked on Sundays: "It's because of his job, his hard-working trade, that he got killed."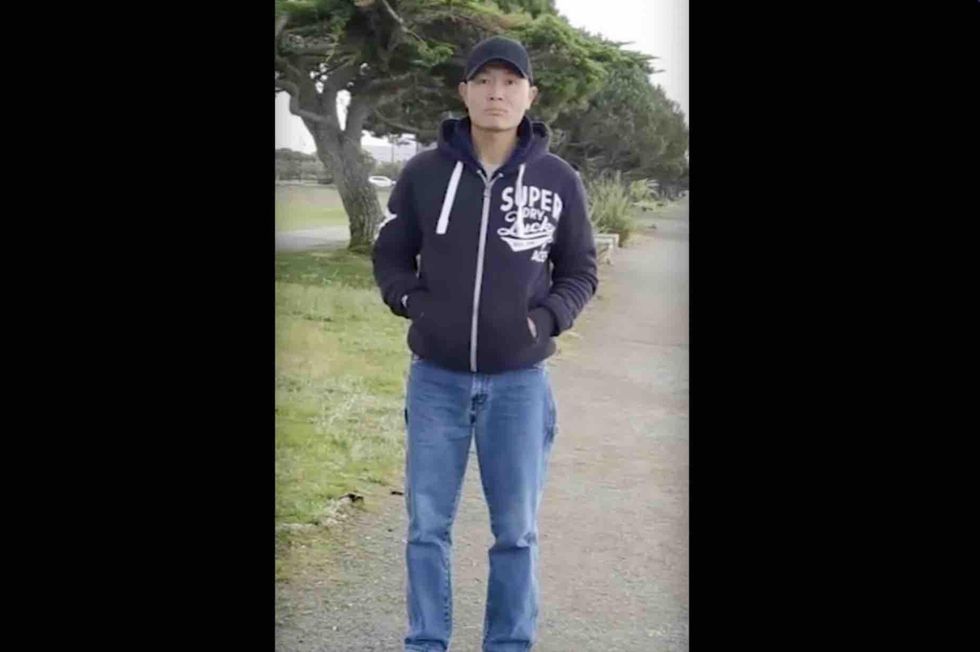 Image source: KGO-TV video screenshot
Judy's home is near the city's Little Saigon neighborhood, the station said, adding that KGO covered a gathering there last month featuring dozens of business owners concerned about crime there and and in nearby predominately Asian areas.
"Why us? We are hard-working. We go to work, we pay our bills, but why are we being targeted over and over again? This has to stop," Judy told the station as she wiped tears away from her face.
Her interpreter told KGO that she "wants more help from the city patrolling the neighborhood. She needs more resources to make sure the safety of this neighborhood is protected. She's pleading for help to catch the two perpetrators to bring them to justice as soon as possible."
The Oakland Chinatown Improvement Council — whose president, Stewart Chen, helped translate for Judy — is assisting with a GoFundMe to pay for funeral expenses, the station said.
The Oakland Police Department released video footage of the killing in the hopes that the pair of suspects can be identified, KGO said, adding that police and CrimeStoppers of Oakland announced a reward of up to $12,500 for information leading to an arrest.
If you know these individuals or have information about this case, the station said to contact the Oakland Police Department Homicide Section at 510- 238-3821 or the TIP LINE at (510) 238-7950.