Kelly Morgan — born Nicholas Gareth Morgan — is a transgender rugby player who's been nicknamed "Beast" by teammates on the Porth Harlequins Ladies squad in Wales, BBC Sport reported.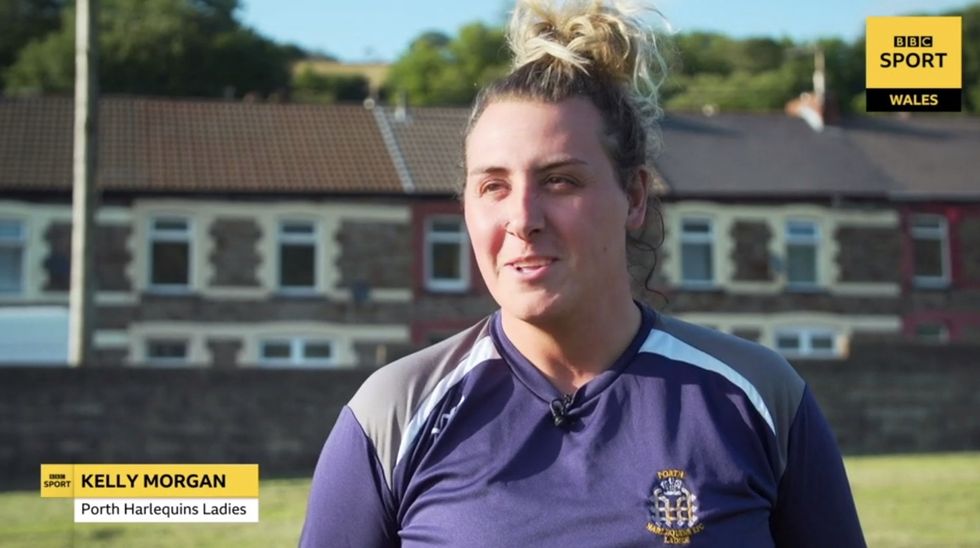 Image source: BBC Sport video screenshot
Injury ended Morgan's rugby pursuits as a teenager, the outlet said — and then Morgan spent a decade wrestling with gender identity and transitioned to female.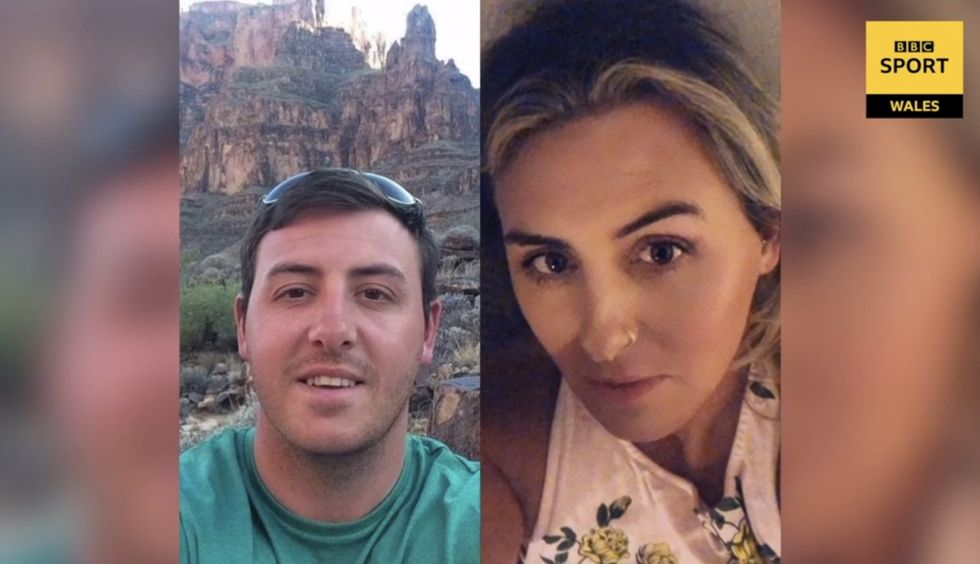 Image source: BBC Sport video screenshot
Now Morgan is back playing and hopes to compete soon in the Welsh women's leagues, the outlet added.
Welsh Rugby Union guidelines state Morgan can play as long as blood-measured testosterone levels are within a certain range, BBC Sport said, adding that the league is "fully committed to the principles of equality."
Morgan has taken daily doses of estrogen for the last 18 months, the outlet noted.
'Beast'

Morgan, 33, stands at 6 feet tall and has been nicknamed "Beast" by teammates, BBC Sport said.

Club captain Jessica Minty-Madley recounted to the outlet a time when Morgan "folded a girl like a deckchair during a game, which was quite funny, but they're still friends."
BBC Sport said Morgan accepts that transgender women may enjoy size and strength advantages over biological female opponents: "I do feel guilty, but what can you do? I don't go out to hurt anybody. I just want to play rugby."
Image source: BBC Sport video screenshot
Brian Minty, who founded the team four years ago, joked to the outlet that Morgan is "going to be a good, good player for the next few years, as long as we can stop her injuring players in training."
Minty added to BBC Sport that he's "always taken rugby as a totally inclusive sport, and we're happy to welcome Kelly to the club."

Coach Wayne Mansell told the outlet that "Kelly has made a brave decision to do what she's done, and if the WRU says she can play, she can play."