President Donald Trump's approval rating sank to a new yearly low following the release of special counsel Robert Mueller's report on the investigation into Trump's campaign and Russian interference in the 2016 presidential election.
What are the details?
According to the latest Reuters/Ipsos, Trump's approval rating dropped to 37 percent after the Justice Department released a redacted version of the Mueller report. Meanwhile, Trump's disapproval rating swelled to 56 percent.
The survey showed Mueller's report significantly impacted Trump's public perception as his approval sank three points in the span of just five days.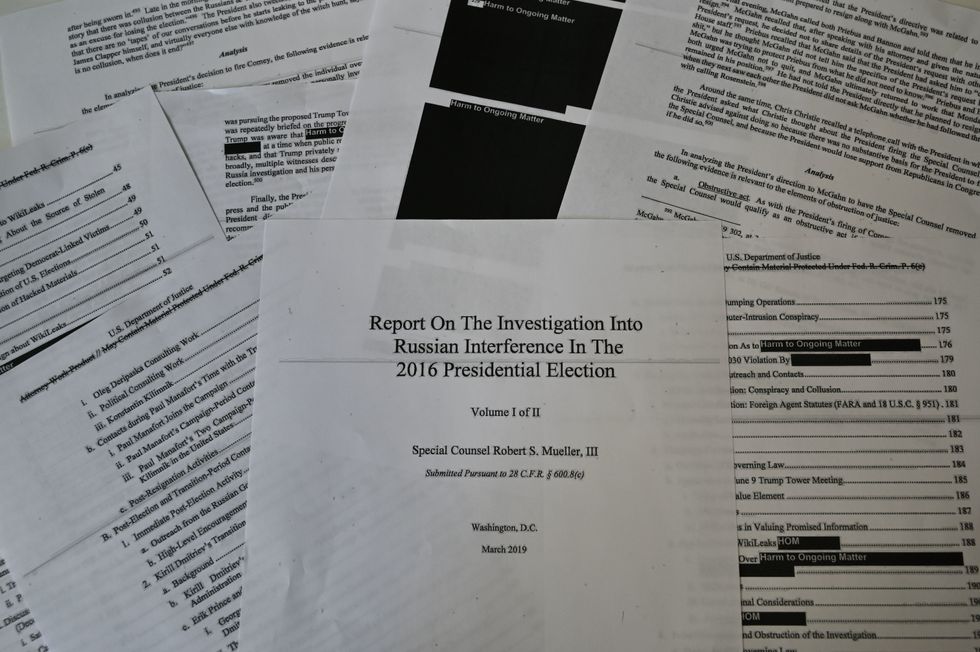 EVA HAMBACH/AFP/Getty Images
Still, Trump's perception is highly partisan. The poll found that only 10 percent of Democrats approve of the president, while a whopping 86 percent do not approve of him. On the other hand, 75 percent of Republicans approve of Trump, while just 20 percent disapprove of his job performance.

Shockingly, the poll found that Americans are almost evenly split on whether Trump should be impeached. Of those polled, 42 percent said Trump should not be impeached, while 40 percent said he should. Just 18 percent were not certain.
However, a majority of respondents — 47 percent — said Trump should resign, while 37 percent said he should not resign and 17 percent of respondents said they were unsure.
As far as the Mueller report itself, 68 percent of respondents told Reuters the report's release makes them "more likely to believe that President Trump or someone close to him broke the law," while just 28 percent of respondents said the report makes them less likely to believe Trump or a close associate broke the law.
The poll of 1,005 adults was conducted between April 18-19. The sample of respondents included 353 Democrats, 344 Republicans, and 210 Independents.