Standing alongside Japanese Prime Minister Shinzo Abe, President Donald Trump announced Monday that the United States will be "going to Mars very soon."
During a press conference, Trump announced his ambitious plans for the U.S. space program, which includes a new partnership with Japan.
"We'll be going to the moon, we'll be going to Mars very, very soon. It's very exciting. From a military standpoint, there is nothing more important right now than space," Trump said, according to Bloomberg. "Japan will join our mission to send U.S. astronauts to space."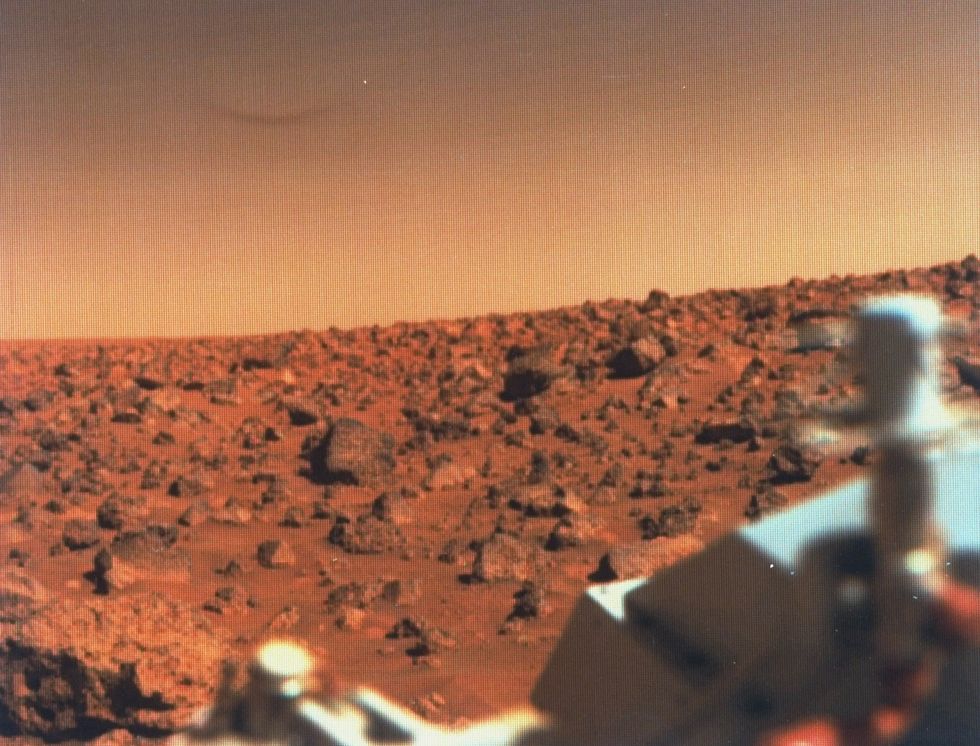 Time Life Pictures/NASA/The LIFE Picture Collection/Getty Images
However, Trump did not provide an exact timetable or additional details about his space ambitions, which have so far included proposing a new military branch — the United States Space Force — and signing legislation directing a U.S. mission to Mars by the 2030s.

Unfortunately, some believe Trump's plans for Mars are too ambitious, with future missions to the moon being a more realistic and attainable goal.
"The moon is the proving ground; Mars is the horizon goal," NASA Administrator Jim Bridenstine said in March.
Meanwhile, Vice President Mike Pence announced in March the U.S. would return to the moon within five years, accelerating existing lunar return plans from 2028 to 2024.
Trump's announcement came at the end of his four-day state visit to Japan.