We saw it coming in dribs and drabs, and then a Gallup poll last August spelled it out with stark numbers: Democrats for the first time ever viewed socialism more positively than capitalism.
And with the rise of young, avowed socialist politicians like U.S. Rep. Alexandria Ocasio-Cortez, Hollywood elites with money to burn pushing socialism, and the mainstream media helping to pave the way, socialism is now the sexy, shiny goal that oh-so-woke youth in particular are only too happy to tout as the future of U.S. economics.
With that, Campus Reform's Cabot Phillips ventured recently to a Venezuelan freedom rally in Washington, D.C., to get the lowdown from people actually from the country now suffering under socialism if that economic platform is really the righteous antidote to evil, American capitalism.
And their collective views on socialism were clear: Stay away from it.
"I was born and raised in Venezuela," one man said. "My parents are still in Venezuela. And I have seen the country basically just deteriorate."
In regard to socialism, he added, "It is not a game. It is not the route to go. It's not possible. It's not feasible. Don't fall for it."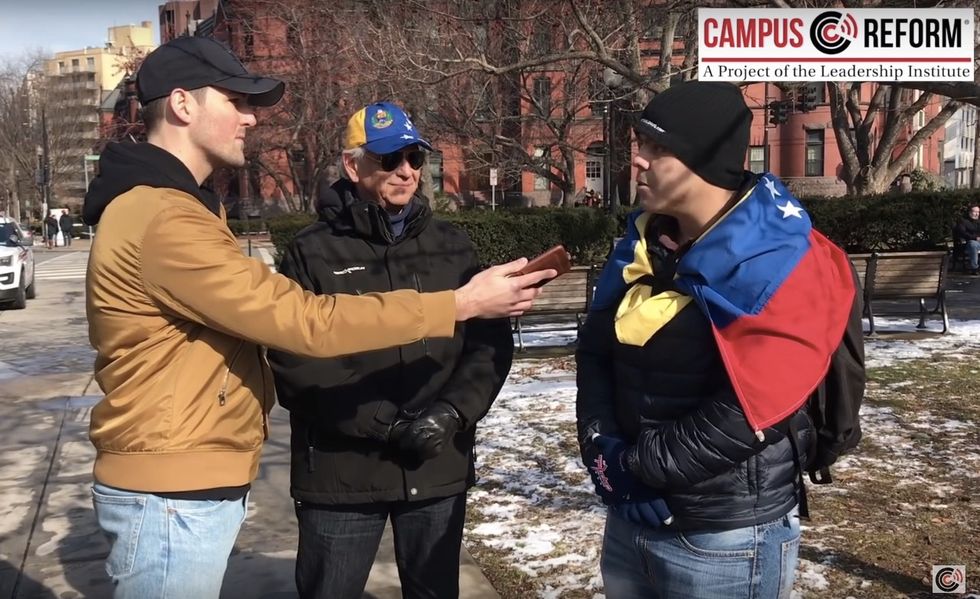 Image source: YouTube screenshot
'Bernie Sanders, that's your enemy'
A man next to him offered a chilling warning about a certain democratic socialist U.S. senator from Vermont: "Bernie Sanders, that's your enemy. Do not ever, ever get involved with this individual or any of the other socialists."
Campus Reform said another attendee whose family is still in Venezuela offered that "no Venezuelan can like socialism because we've seen it put in place very well."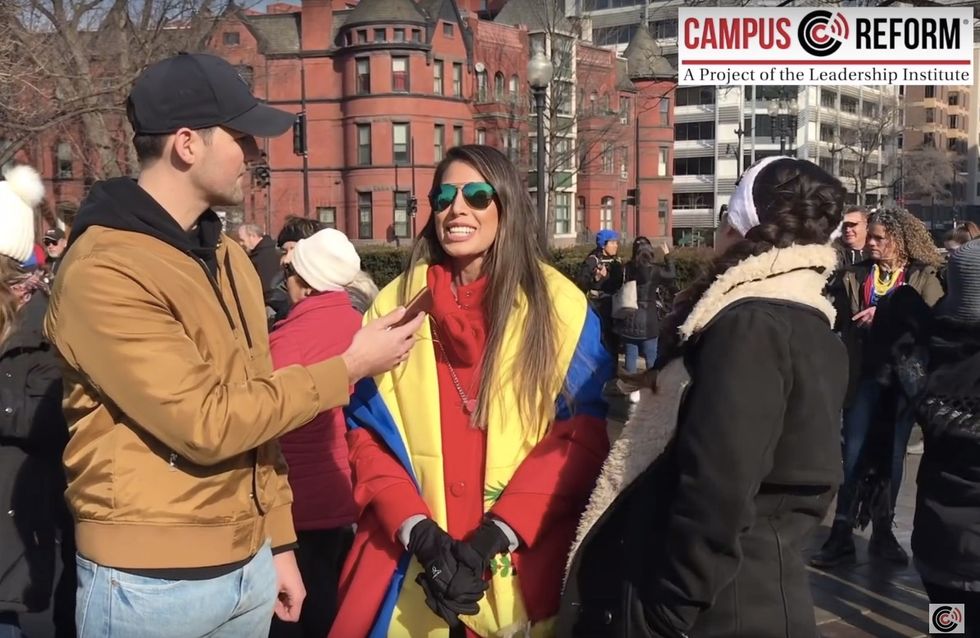 Image source: YouTube screenshot
She added: "I left my home country 20 years ago because of this, and it's a gradual process over time; little by little power is taken away from the people."
Presumably as a warning to the U.S., she noted that "we also thought that this could never happen in our country. We had a balance of powers, we had democracy, and we elected our leaders."
Another woman who said she hasn't seen her family in Venezuela since she came to the U.S. five years ago added that socialism "doesn't work the way the books [say] it works because we're humans, and we have imperfections, and socialism is too perfect to be true."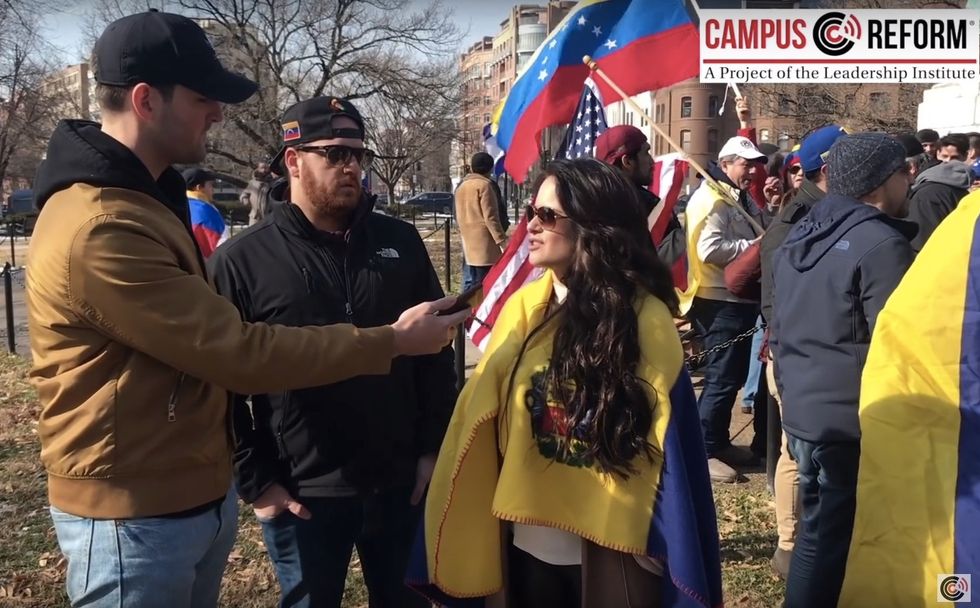 Image source: YouTube screenshot
'Check your history'

"Check your history," another woman added. "Look at the news. Look at all the countries that have failed under a socialist government like Cuba, like Venezuela."
Another attendee offered a stirring reminder that Venezuelans "are eating from trash bags in the street, so how has socialism actually helped the country?"

Check out the clip:
(H/T: Campus Reform)