© 2023 Blaze Media LLC. All rights reserved.
VIDEO: Attacker uses cement block to brutally beat two Asian women — and male bystander just feet away simply walks off
A pair of Korean woman were brutally beaten by an attacker who used a cement block to repeatedly strike them as they were trying to close their Baltimore store overnight Monday, WJZ-TV reported.
And the attack was caught on surveillance video.
What are the details?
John Yun — whose mother and aunt were the victims — told the station the attack was random and that they never saw their assailant before.
Surveillance video shows Yun's aunt walking to the front of Wonderland Liquor Store to close for the night, WJZ said, when a man on the sidewalk comes at her with a cement block and pulls her through the door back into the store.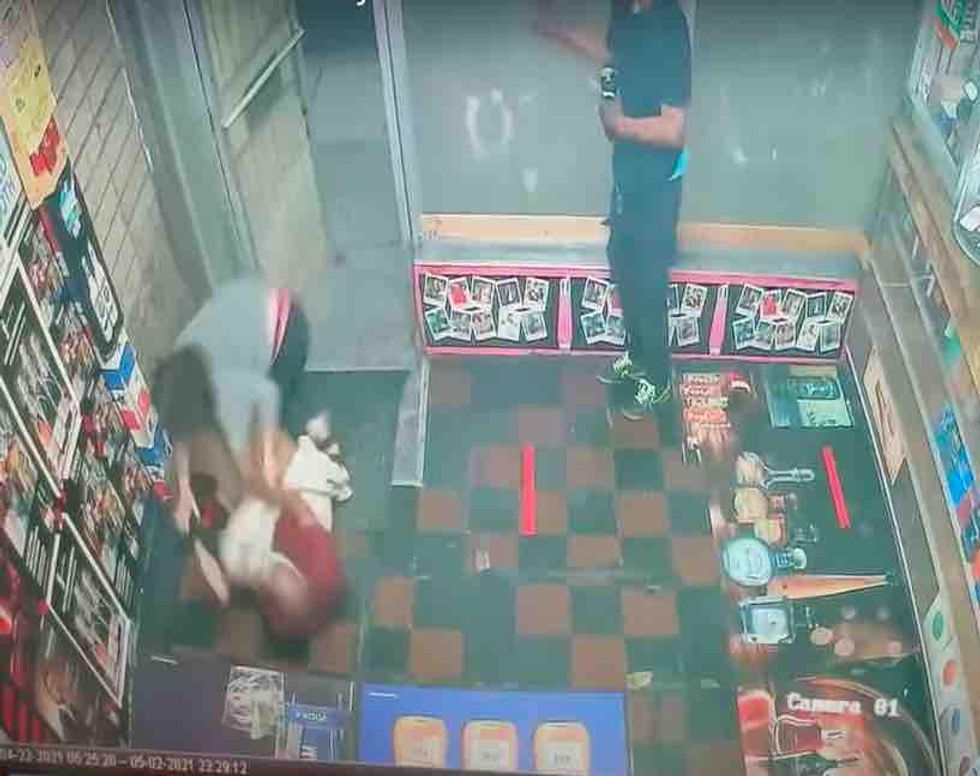 Image source: YouTube screenshot
A male bystander who appeared to have just made a purchase watches the attacker and victim hit the floor — but makes sure to stay clear of the struggle as he casually walks out of the store.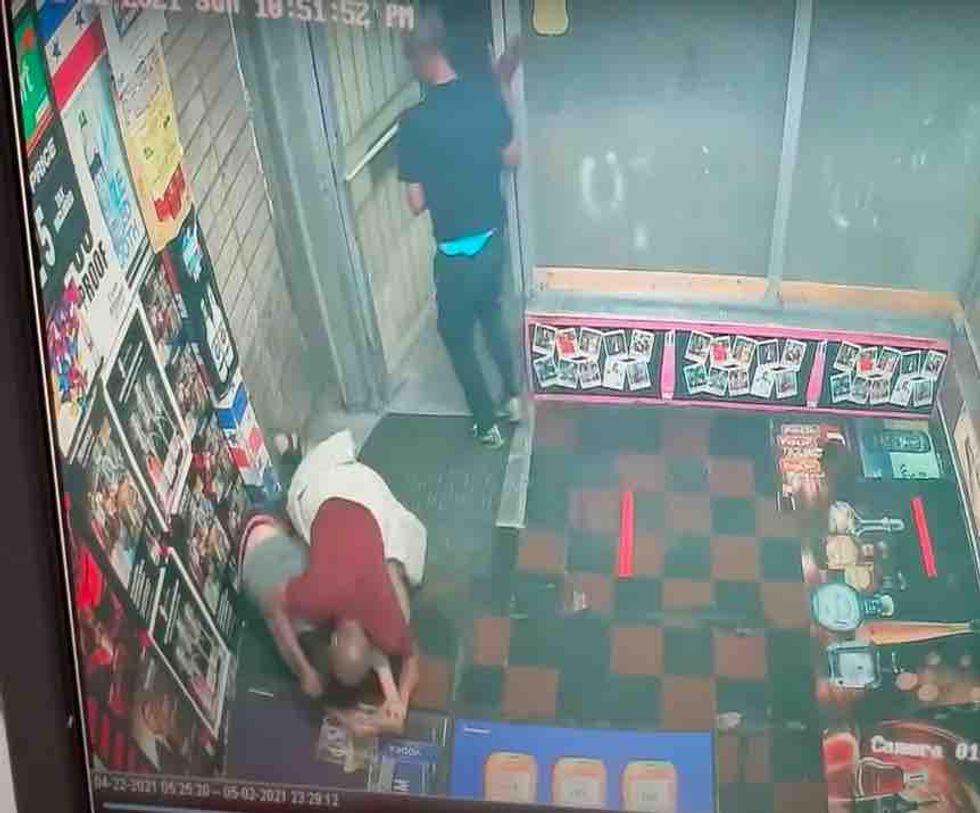 Image source: YouTube screenshot
The attacker then begins hitting Yun's aunt in the head with the cement block while pinning her to the floor.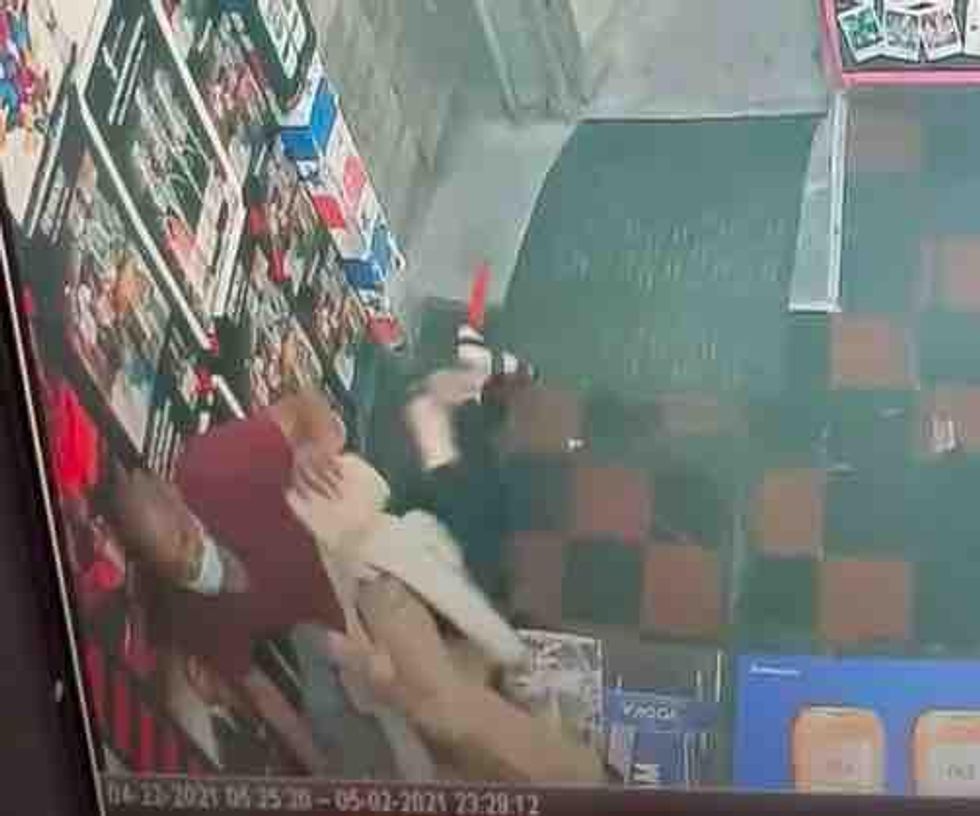 Image source: YouTube screenshot
Yun's mother then steps in to help, and the attacker hits her in the head with the cement block also, WJZ said.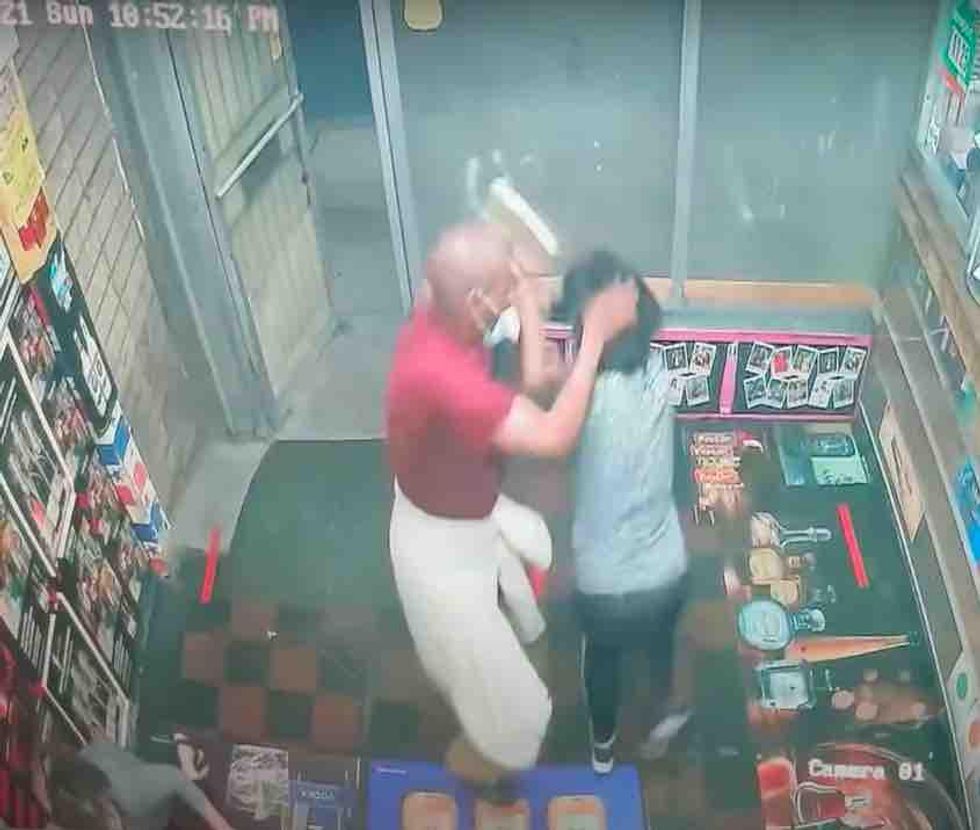 Image source: YouTube screenshot
The victims manages to the push the attacker just outside the open door, but after Yun's aunt pulls off the attacker's mask, he repeatedly hits her in the face with the cement block.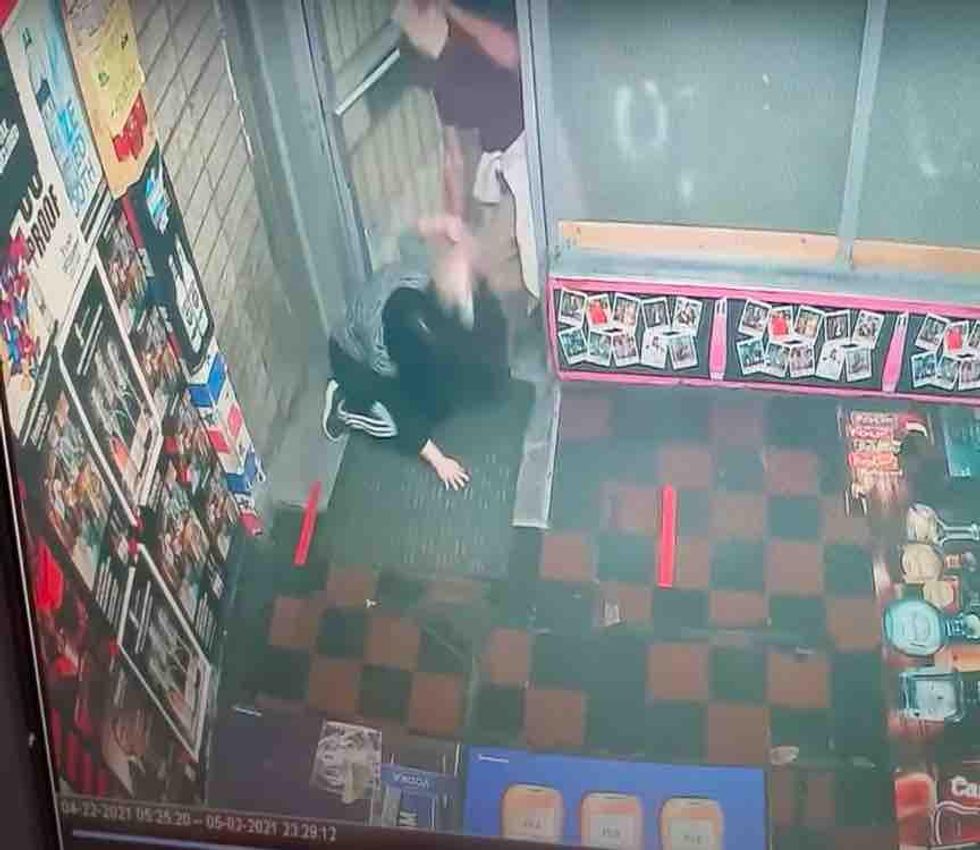 Image source: YouTube screenshot
Both women continue to fight back, however, and soon Yun's mother wrestles away the cement block from the attacker and appears to threaten him with it: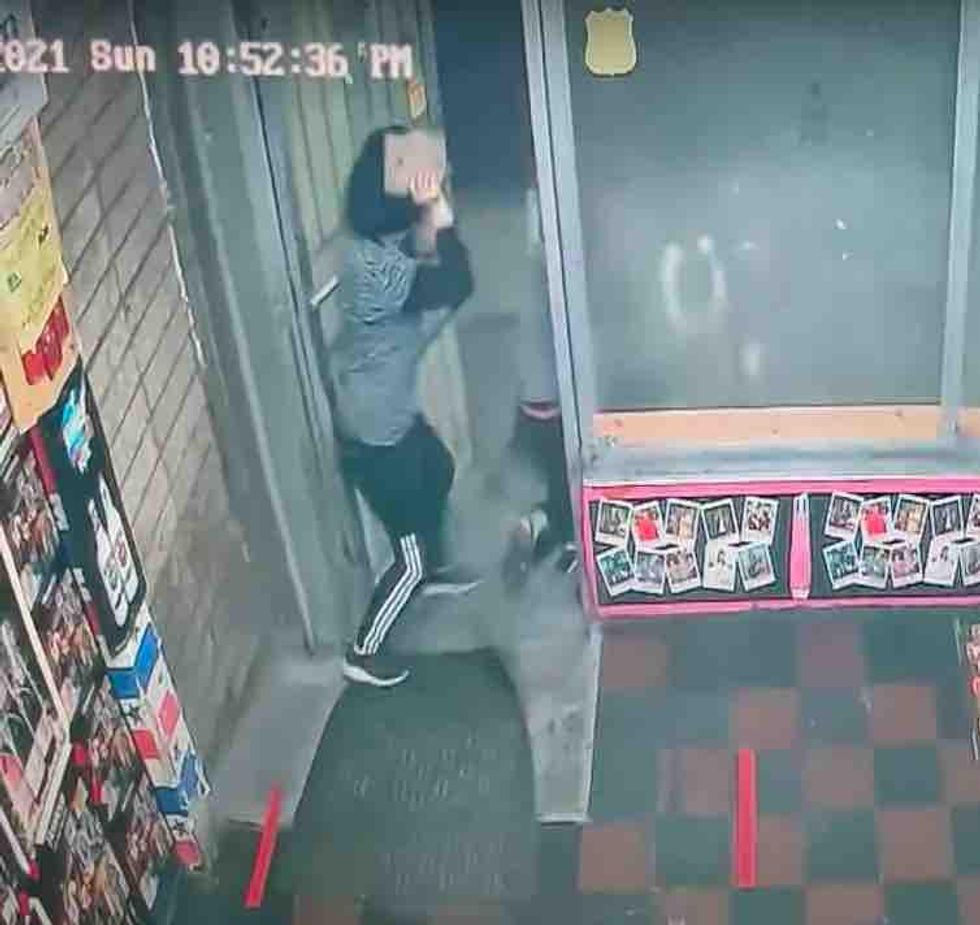 Image source: YouTube screenshot
It appeared the fight continued on the sidewalk, but after a pedestrian stepped in to assist, the victims were able to get back inside their store.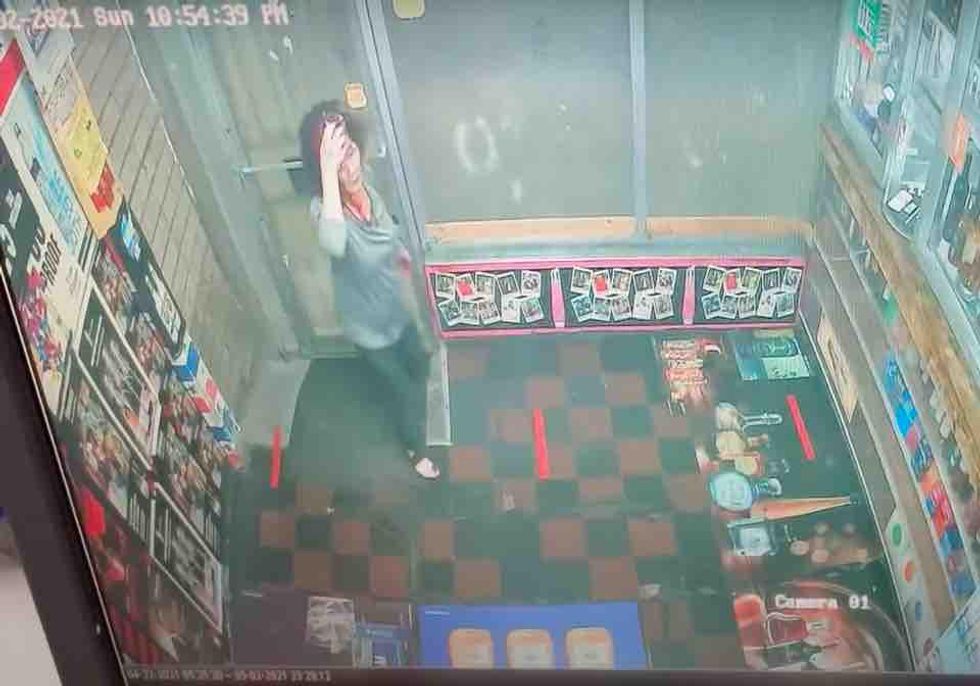 Image source: YouTube screenshot
Yun later told WJZ he was "so proud" of his mother and aunt for showing "courage" in the face of such a scary attack.
2 Asian Women Attacked by Man with Cement Blockyoutu.be
What happened next?

Shortly after the attack, Baltimore police arrested 50-year-old Daryl Doyles and charged him with two counts of aggravated assault, the station said.
Yun told WJZ his aunt and mother were taken to a hospital with severe injuries but are now at home recovering.

"They're in shock," he noted to the station. "My aunt got the worst of it: 30 stitches, bruising … it's so disheartening."
Yun added to WJZ that he's "feeling raged, of course" over the attack.
Image source: WJZ-TV video screenshot
"It doesn't make sense why they would come here to make a living and be treated like this in a community that should ... embrace [them] because we've been here for over 20-something years," he added to the station. "We are a part of the community."

While Yun said he wants "justice" for his mother and aunt, he told WJZ he also wants the hate to end.
"Everyone is treated equally; there's not one person higher than another," Yun told the station. "So please, just stop all this hate, it needs to stop."
A GoFundMe page created to assist in the recovery of his mother and aunt has raised over $72,000 as of Thursday morning, well surpassing its $25,000 goal.
Want to leave a tip?
We answer to you. Help keep our content free of advertisers and big tech censorship by leaving a tip today.
Sr. Editor, News
Dave Urbanski is a senior editor for Blaze News.
DaveVUrbanski
more stories
Sign up for the Blaze newsletter
By signing up, you agree to our
Privacy Policy
and
Terms of Use
, and agree to receive content that may sometimes include advertisements. You may opt out at any time.