© 2023 Blaze Media LLC. All rights reserved.
Video: Shoppers take matters into their own hands when man allegedly tries to rape woman in Walmart aisle
Shoppers at a Miami-area Walmart reportedly stopped an attempted rape on Sunday — and the incident was caught on camera.
What happened?
Police say a woman was shopping in a northwest Miami Walmart Sunday evening when 28-year-old Bredan Jarmal Harvey approached her from behind, pulled up her dress, and began grabbing her.
When the woman turned around, Harvey allegedly pushed her to the ground and "ripped off her underwear while grabbing her thighs and vagina" in the middle of the aisle, according to the arrest report. The victim screamed for help as she endured the assault.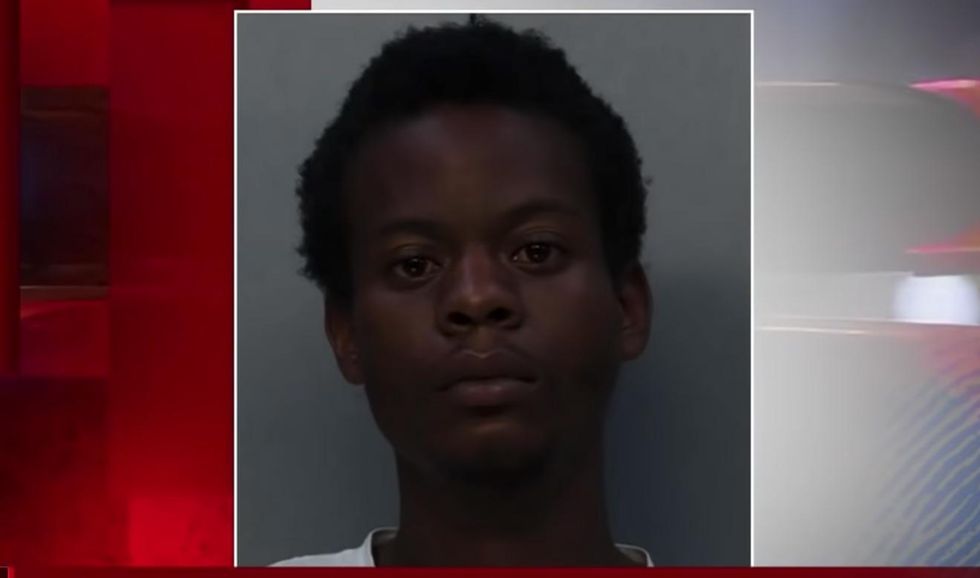 Bredan Jarmal Harvey (Image source: YouTube screenshot)
Fortunately, nearby shoppers acted quickly, removing Harvey from the victim and subduing him until police arrived on scene and arrested him.
The aftermath of the shocking incident was captured on cellphone video.
Cell phone video captures the moment a man attempted to rape a woman at Walmart on NW 79th Street. \n\n*News & Information release only*\nContains strong content\n\nLuckily, Osvaldo C. was able to step in to stop and help this woman out | #ONLYinDADEpic.twitter.com/KlMq8z09QU

— ONLY in DADE (@ONLY in DADE) 1647916548
Police charged Harvey with attempted sexual battery, and he is being held on $50,000 bond, according to WTJV-TV.
Miami-Dade Police Detective Alvaro Zabaleta told WTJV that investigators believe Sunday's incident is not the first time Harvey attacked a woman, given the brazen nature of the attack.
"It wasn't somewhere isolated. He didn't care it was in the wide open," Zabaleta said. "Because he was so brazen, investigators feel perhaps he may have done this before, and there may be more victims."
According to Miami-Dade County Court records, Harvey was out on felony bond at the time of the assault for crimes that allegedly occurred one week before the Walmart attack. He was also on probation for a previous disorderly conduct conviction, Law & Crime noted.
Anything else?
Walmart released a statement expressing gratitude for the Good Samaritans who stepped in to stop the attack.
"The safety of our associates and customers is among our top priorities," the company said. "We're very disturbed to see something like this in our store and are grateful to those who intervened to stop the alleged attack and detain this man until police arrived. All other questions should be sent to local law enforcement."
Cellphone video captures the moments after attempted rape in Walmartwww.youtube.com
Want to leave a tip?
We answer to you. Help keep our content free of advertisers and big tech censorship by leaving a tip today.
Staff Writer
Chris Enloe is a staff writer for Blaze News
chrisenloe
more stories
Sign up for the Blaze newsletter
By signing up, you agree to our
Privacy Policy
and
Terms of Use
, and agree to receive content that may sometimes include advertisements. You may opt out at any time.