A man was caught on video taking a swing at a New York City police officer's face and knocking her flat on her back outside a Duane Reade pharmacy in Manhattan's Murray Hill neighborhood Friday.
What are the details?
Police said the officer responded to a call about the man shoplifting, but the man tried to leave the pharmacy when the cop confronted him, WNBC-TV reported.
Surveillance video shows the officer blocking the doorway and apparently speaking to the suspect when he grabs the officer, shoves her away, and exits through the doorway.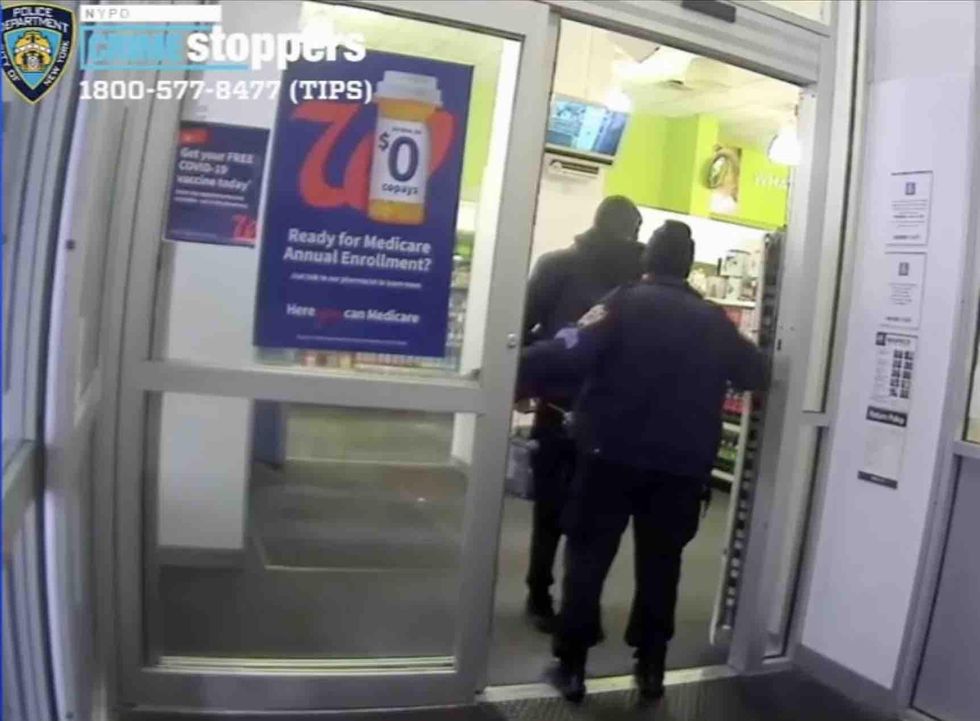 Image source: WABC-TV video screenshot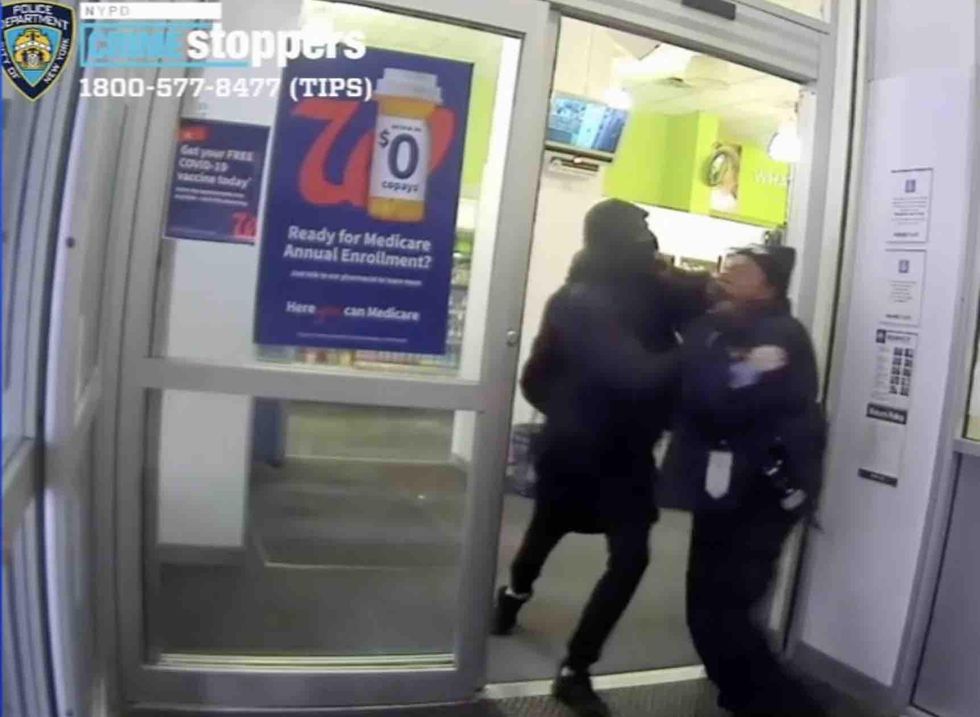 Image source: WABC-TV video screenshot
The officer fights back and grabs the suspect as he continues to attempt to get away: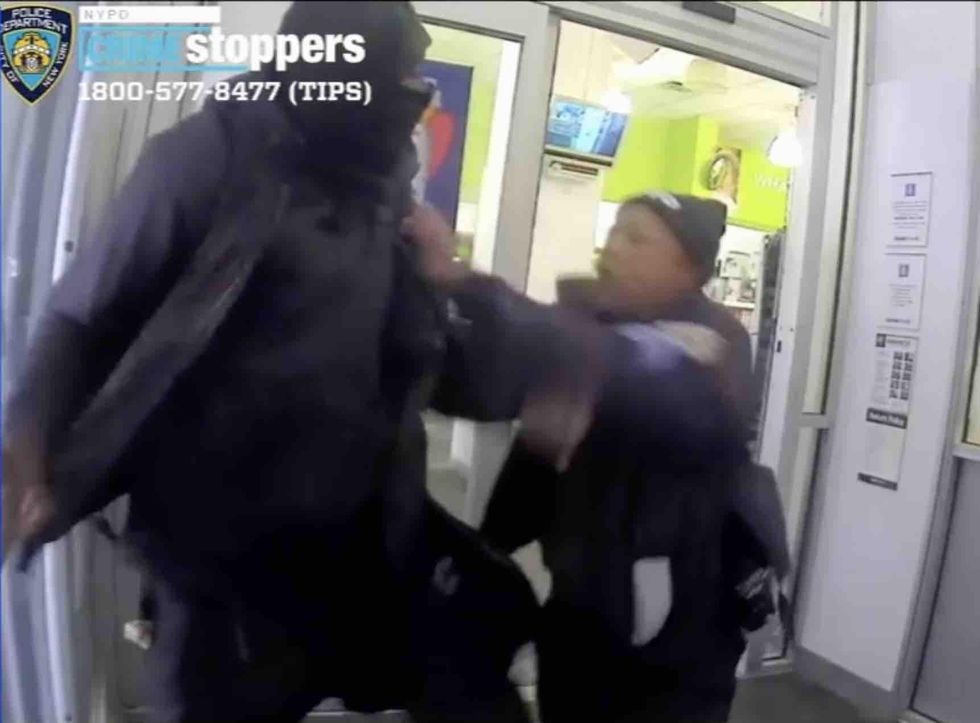 Image source: WABC-TV video screenshot
But the suspect turns and punches the officer in the face, sending her tumbling backward and landing feet away back through the entrance of the store on East 34th Street.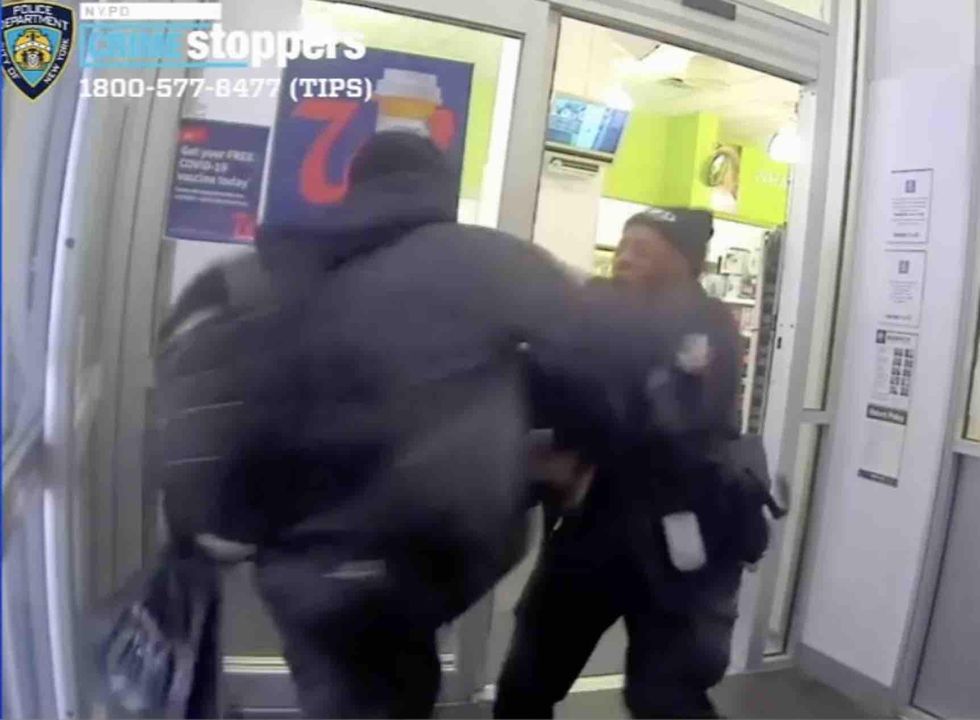 Image source: WABC-TV video screenshot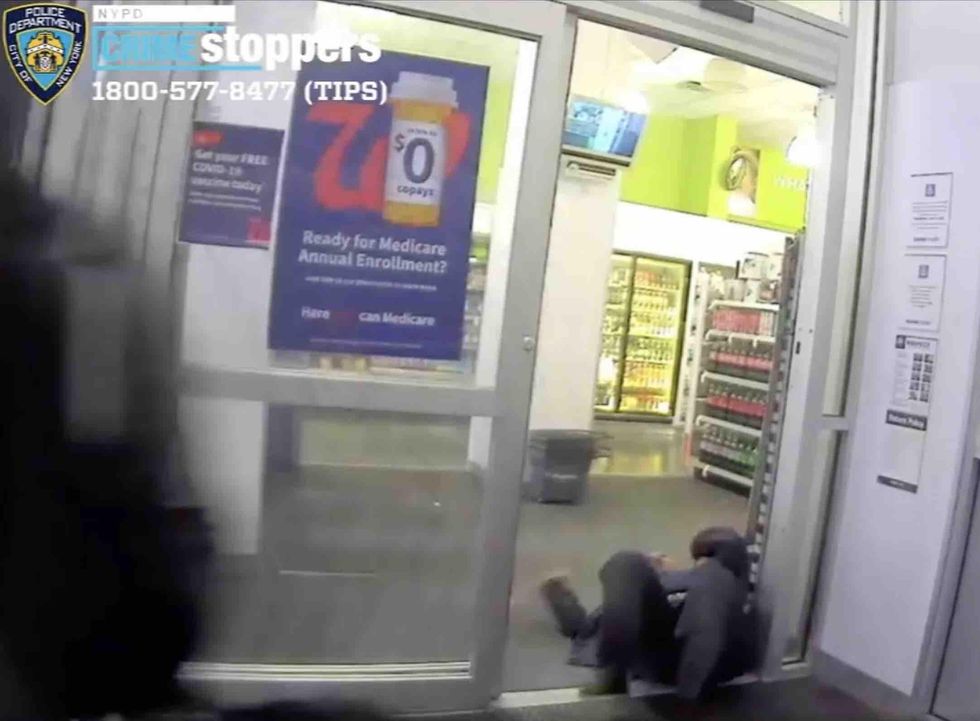 Image source: WABC-TV video screenshot
With that, the suspect runs away.
What happened to the officer?
The officer suffered a fractured bone in her face and cuts to her ear, WABC-TV reported, adding that she was taken to a hospital in stable condition following the attack, which took place just after 11:30 a.m.
What about the suspect?
The suspect is described as a "known shoplifter" at the Duane Reade, WNBC reported, adding that police said they didn't know if he fled with any stolen property.
He was last seen wearing a dark-colored hoodie, dark-colored pants, and dark-colored shoes, WABC said.
Police are offering a reward of up to $3,500; call 800-577-TIPS.
Anything else?
The attack on the NYPD officer wasn't the only that's taken place recently.
A Brooklyn woman was arrested late Wednesday night after allegedly choking an officer while trying to stop police from arresting her son, who was accused of stealing beer from a local shop, WPIX-TV reported.
Swan Williams, 47, and her adult son were both placed under arrest, police told the station. Williams faces two counts of assault on a police officer and four counts of obstructing government administration, the NYPD added to WPIX. What's more, police said she lied about being a probation officer and subsequently was charged with criminal impersonation of a public servant as well, the station said.
In another physical attack, video shows a woman on Nov. 30 walking up the steps of an NYPD precinct in the Bronx and punching an officer in the face before being wrestled to the ground, the New York Post reported.
Penelope Hernandez, 29, was charged with assault on a police officer, resisting arrest, and obstruction of government administration, police told the paper, adding that the officer suffered bruising, swelling, and substantial pain to the left side of his face as well as scrapes to his knee.
This story has been updated.