© 2023 Blaze Media LLC. All rights reserved.
Waitress fired after customers leave massive tip but manager allegedly demands she share it with co-workers
An Arkansas waitress said she was fired after being given an extremely generous tip that her shift manager allegedly demanded she split among various restaurant staff.
Grant Wise owns a company that helps realtors advertise their services. So when he hosted a conference in northern Arkansas last week, he researched for a local restaurant where he and conference attendees could bless service industry workers with an unexpected monetary gift.
Wise even called the restaurant beforehand to ensure that the gesture went off without a hitch.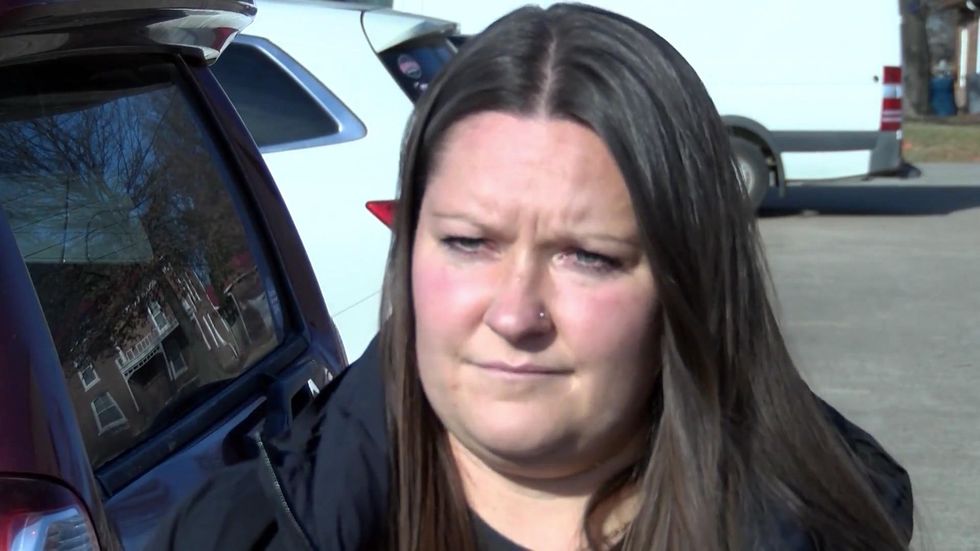 Ryan Brandt (Image source: KNWA-TV screenshot)
So on Dec. 6, waitress Ryan Brandt and a co-worker were shocked when they received a massive $4,400 tip after serving a party of more than 40 people at Oven and Tap in Bentonville.
"To be able to stand right there, next to her and let her know what people, that she had no clue who they were, from out of the country had done, it was an amazing, amazing feeling," Wise told KFSM-TV.
"About year ago, came up with this $100 dinner club concept, right in the middle of a pandemic," Wise explained. "We knew servers [were] really hit hard through COVID and it was something that he had come up with to help give back."
But the plan went south quick.
According to Brandt, her manager demanded she split the large tip with other restaurant employees, something she told KNWA-TV had never been requested of her in more than three years of service at Oven and Tap.
"I was told that I was going to be giving my cash over to my shift manager, and I would be taking home 20%" Brandt explained.
Wise then requested the gratuity back, and he handed Brandt the cash intended for her outside the restaurant. Afterward, Brandt was fired, allegedly because she told Wise about the restaurant's policy of tip pooling.
What did the restaurant say?
The restaurant released a statement claiming it honored the wish to give the large tip to Brandt and her co-worker, but declined to speak further.
"After dining, this large group of guests requested that their gratuity be given to two particular servers. We fully honored their request. Out of respect for our highly valued team members, we do not discuss the details surrounding the termination of an employee," the statement said.
Wise later started a GoFundMe campaign for Brandt, which has raised more than $10,000.
Want to leave a tip?
We answer to you. Help keep our content free of advertisers and big tech censorship by leaving a tip today.
Staff Writer
Chris Enloe is a staff writer for Blaze News
chrisenloe
more stories
Sign up for the Blaze newsletter
By signing up, you agree to our
Privacy Policy
and
Terms of Use
, and agree to receive content that may sometimes include advertisements. You may opt out at any time.