Security video showed three masked suspects entering a Mansfield, Texas, Stop 'N' Go convenience store Tuesday where they demanded money from the clerk, KTVT-TV reported.
The clip shows the trio — also wearing hoods and gloves — entering the store one at a time, each confidently hopping over the counter.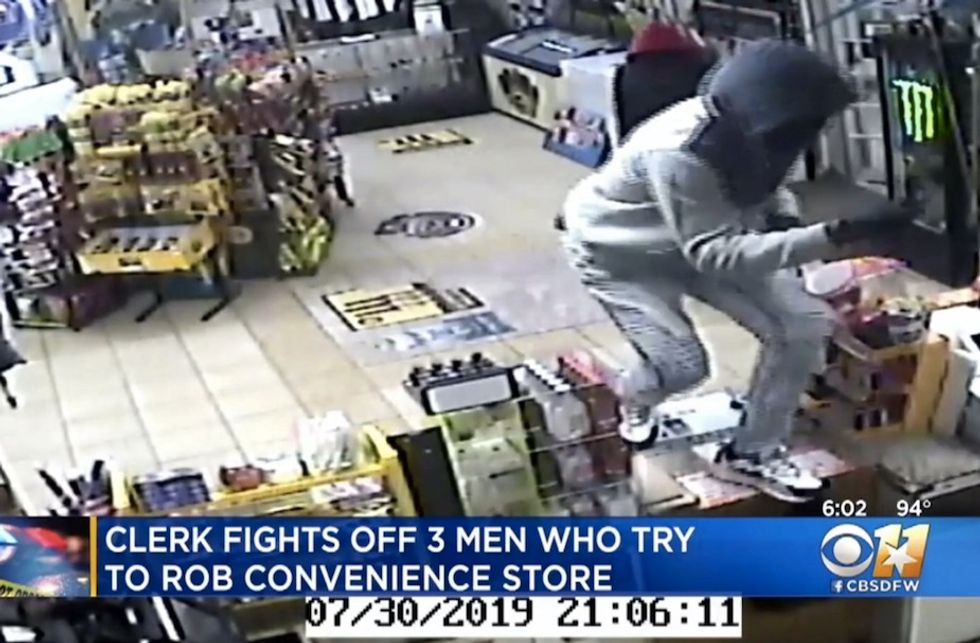 Image source: KTVT-TV video screenshot
But they apparently had a mighty rapid change of heart.
The clerk fought back, the station said, and the robbers high-tailed it right back over the counter and out the front door.
It appears another man — possibly a customer — jumped in to help the clerk.
The final part of the video shows one of the intruders getting pummeled and thrown against merchandise near the door as another person chucks an object at the fleeing trio.

The video was just released by the Tarrant County Sheriff's Office, KTVT said, and authorities are still looking for the suspects.