The Biden administration is reportedly growing frustrated with changes and programming decisions at CNN.
What are the details?
Recent programming decisions have irked Biden administration officials, according to Politico's West Wing Playbook.
For example, officials were upset that some CNN personalities brought attention to the optics of Biden's speech in Philadelphia last week. In that speech, Biden attacked "MAGA Republicans" as a threat to American democracy while he stood outside Independence Hall with red backlighting while flanked by U.S. Marines.
"Whatever you think of this speech the military is supposed to be apolitical. Positioning Marines in uniform behind President Biden for a political speech flies in the face of that," CNN anchor Brianna Keilar tweeted. "It's wrong when Democrats do it. It's wrong when Republicans do it."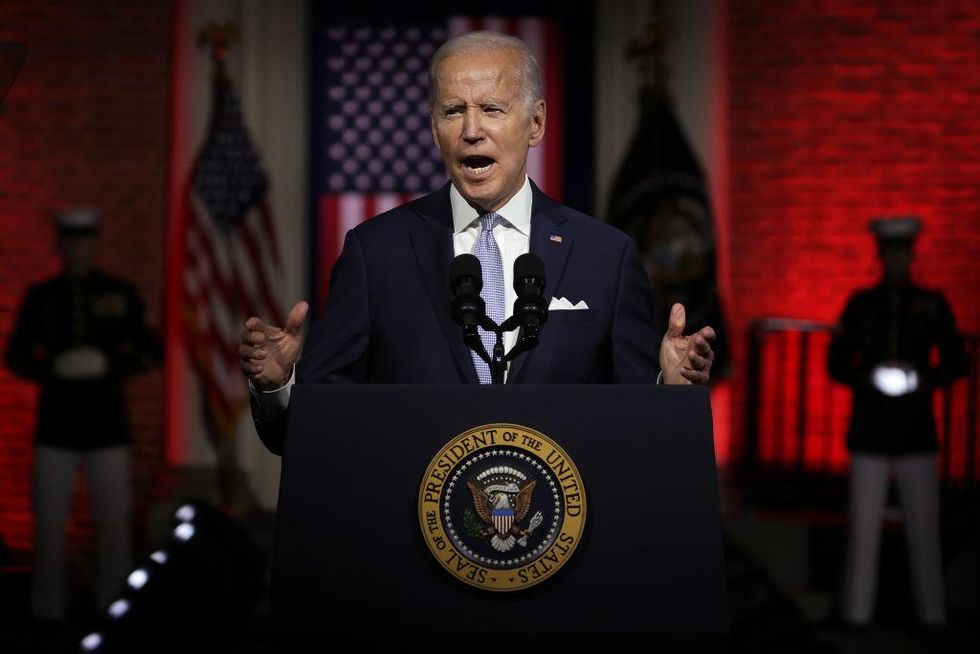 Alex Wong/Getty Images
The West Wing Playbook also reported that recent talent decisions have upset Biden administration officials. It's not clear to whom the report refers, but CNN recently sacked Brian Stelter and John Harwood, two of the network's loudest pro-Democrat partisan voices.
White House chief of staff Ron Klain indicated displeasure publicly by "retweeting" criticism of the decision to fire Harwood.
The rift between CNN and the White House has been growing some time, according to the West Wing Playbook. In the recent past, the administration has complained about the dullness of CNN's programming and it has taken issue with allowing David Axelrod to criticize Biden.
What is the background?
After Warner Bros. Discovery officially bought CNN and installed Chris Licht as CEO, the network's new management made clear changes would be coming.
Those changes are focused on transforming CNN into a news network Americans can trust. Part of that mission has been to weed out overly partisan talent so that programming emphasizes truthful journalism.
For his part, Licht has promised more changes are coming — whether or not employees like it.
"I want to acknowledge that this is a time of significant change, and I know that many of you are unsettled," Licht recently told his employees.
"There will be more changes," Licht promised, "and you might not understand it or like it."