A woman who flipped out at pro-life activists in front of an Alabama abortion clinic and allegedly punched one of them who was recording her has been arrested, LifeSite News reported.
Huntsville Police on Monday told TheBlaze that Elizabeth Underwood, 28, turned herself in and was charged with assault 3rd degree Wednesday. She was released that night on $1,000 bond, police said, adding that they don't know if a court date has been scheduled.
Underwood appeared to smile for her mug shot: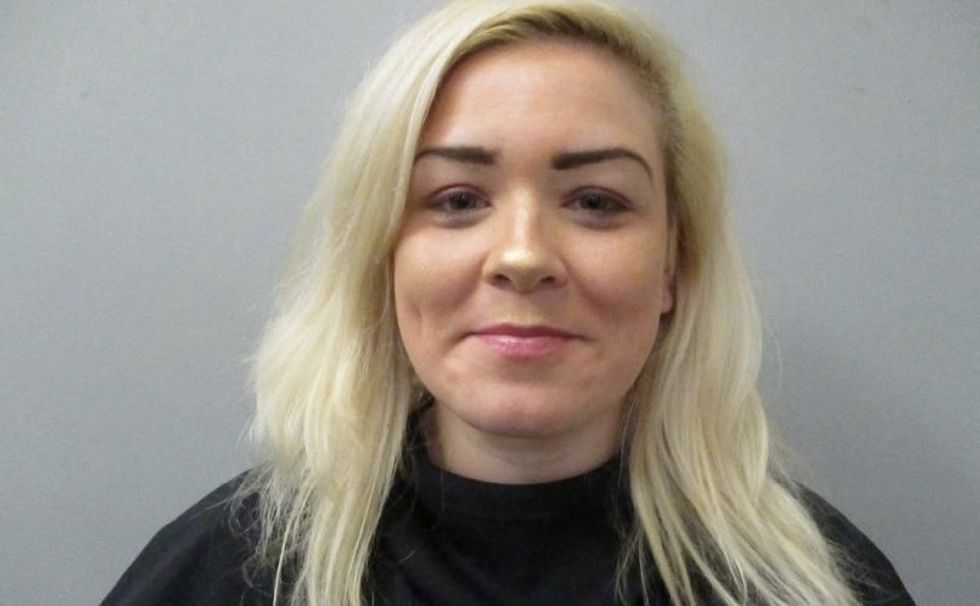 Image source: Huntsville police
What happened?

Mary Baggett, a sidewalk counselor, told Live Action she was recording video May 3 as she spoke to other pro-life activists on the sidewalk in front of the Alabama Women's Center in Huntsville.
Then at one point a pair of cars stopped at the end of the facility's driveway before heading out on the street, and the drivers of both vehicles appeared to argue with the pro-life activists.
Finally, one driver — a woman — emerged from her vehicle and began walking toward the pro-life activists.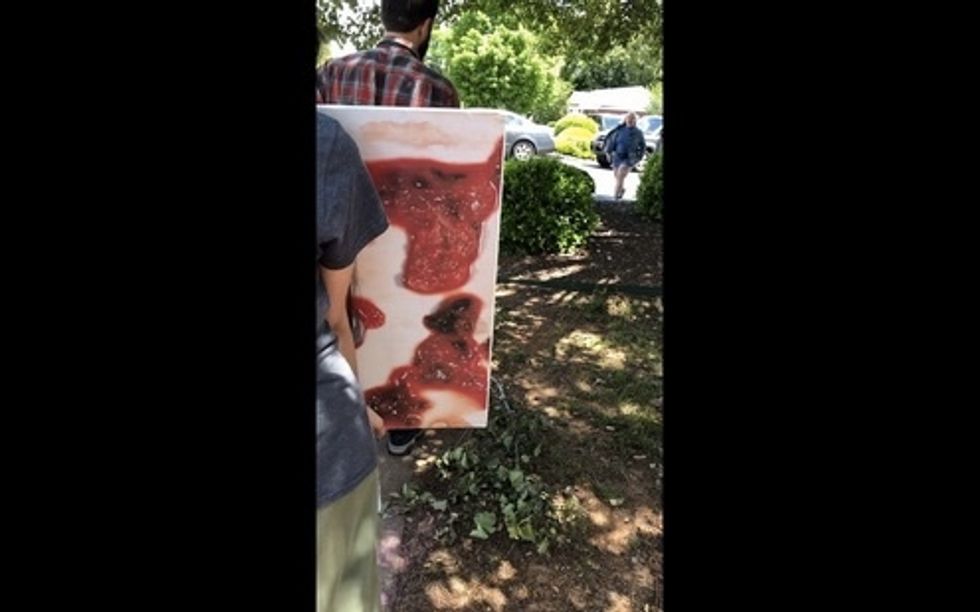 Image source: Facebook video screenshot
"I don't give you permission to record me!" she yelled.

The woman appeared to try punching a male activist.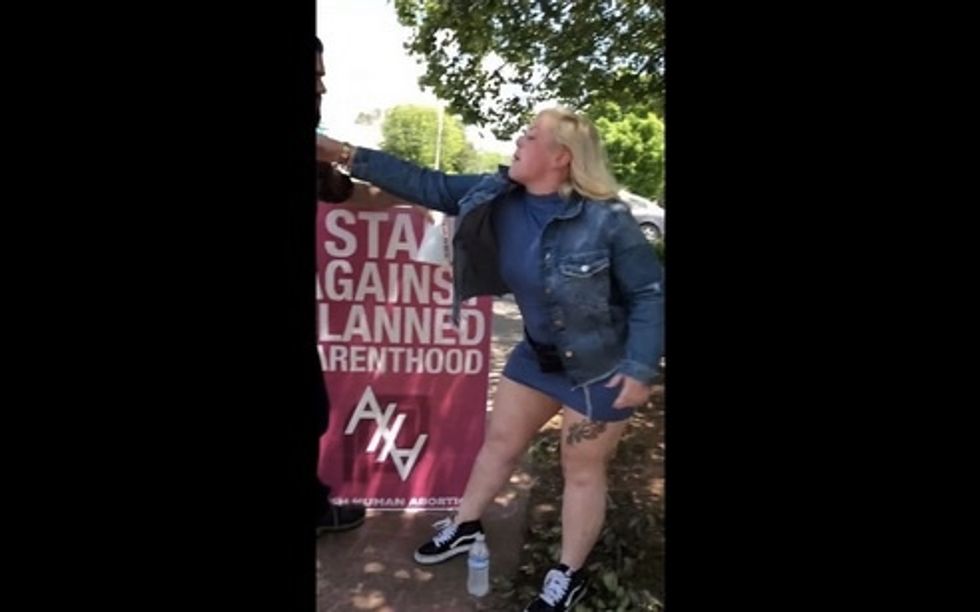 Image source: Facebook video screenshot
Then the clip shows her hollering at Baggett, charging toward her, and taking swings.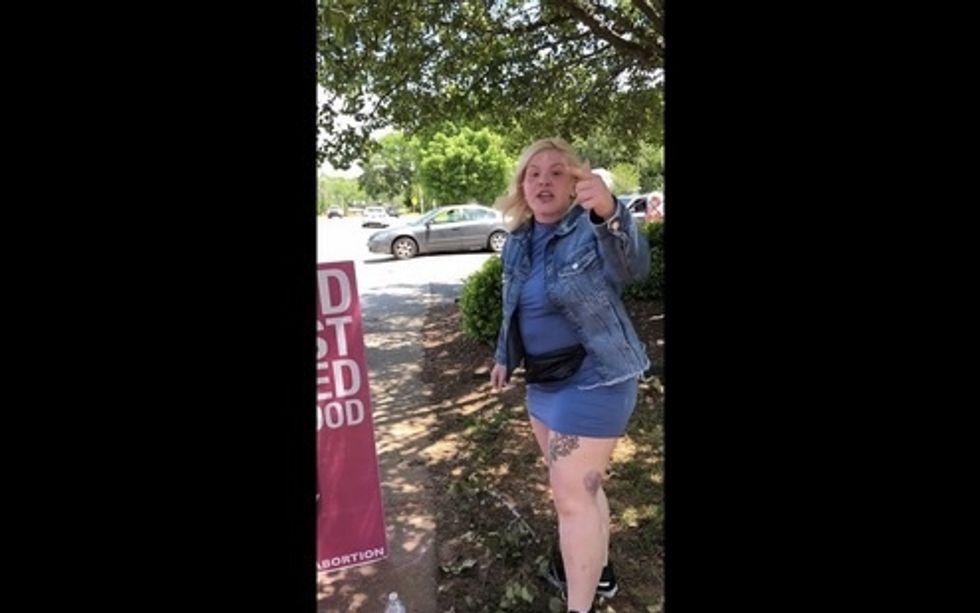 Image source: Facebook video screenshot
She also appeared to knock Baggett's phone from her hands.
Here's the clip:
What did the pro-life activist have to say?

"The woman who came up to me punched my hands. I must have been holding the camera with both hands, 'cause one is bruised pretty bad, but the one hand I hold the phone with is hurting, too," Baggett told Live Action. "Then she grabbed my phone and ran to her car. I went after her and demanded she give me the phone back, [and she] finally threw it in the grass."
Baggett told the outlet that when she went to retrieve her phone, the abortion facility escorts began yelling that she was breaking the law and needed to leave.
Plus, the man in the other car returned.
"The man who was in the first car, who she was with apparently, he came back before the police showed up," Baggett added to Live Action. "I thought he was going to try to harm us, so I started taking his picture and telling him the police were on the way. He left in a hurry. I called the police and filed a report."
She also told the outlet that an increase she's seen in violence and hostility toward pro-lifers has been due to the facility's escorts who are "trying to incite people to violence against us, in my opinion. The week before this happened, one of the clinic escorts called her former NFL husband to come and verbally assault me. He is huge, and it was scary. I called the police on to the scene and made a report about that, too."
Anything else?
It appears there's been a rise in attacks against pro-life activists around the country recently:
This story has been updated. Police first told TheBlaze that Underwood was charged with harassment - simple assault. But after further inquiry, police later said the charge was assault 3rd degree.