At 8:55 p.m. on July 30, a 23-year-old woman and a 30-year-old man were struck by a semi-truck in a hit-and-run on the Woodland Street Bridge in Nashville, Tennessee. The truck, which had veered onto the sidewalk — said to have been pulling a white trailer with Tennessee tags — left behind "blood everywhere."
Joshua Campbell, 21, his teenage brother, and some friends witnessed the accident. They ran over to find the male victim on the ground, badly injured and screaming, "Please save me, God help me."
The young men immediately began to help, equipped with lifesaving skills recently taught to them by missionaries at the Bible Survival and Combat Camp, an organization "dedicated to restoring biblical young manhood."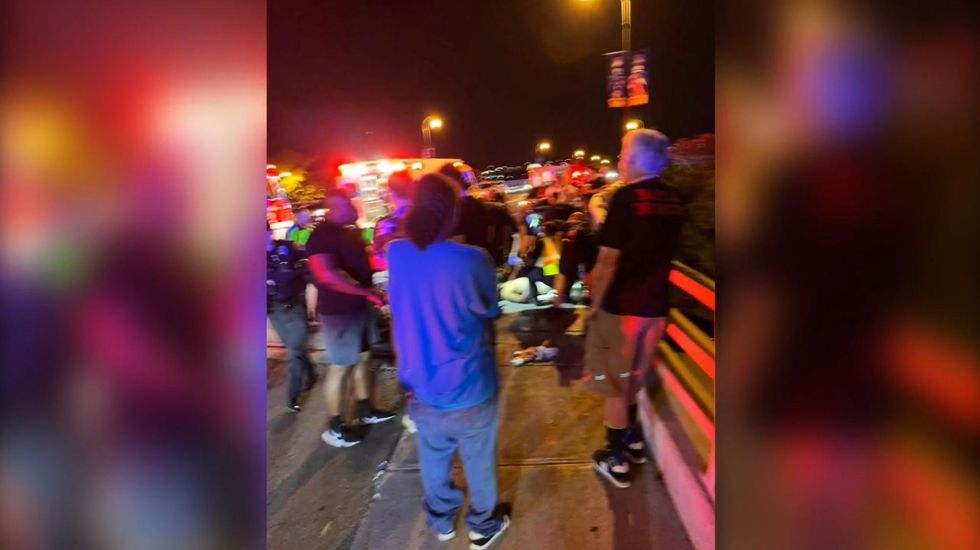 CBS 42 - Screenshot
According to WKRN, the first to act was 17-year-old Mark Harrison. Harrison created a tourniquet using the male victim's pants. "I took his pants off and wrapped it around his legs as good as I could get it." An onlooker provided his belt to help stop the bleeding.
Campbell indicated that the injury, which had exposed bone, was "gruesome."
Noting that "it was really a seconds-count situation" and that the victim "was losing blood very fast," Campbell and the other young men suspended the victim's legs against the bridge railing.
After doing what they could to slow the bleeding, the young men, aided by a witness, continuously applied pressure to the victim's legs and waited for paramedics to arrive. Unsure of whether the victim would survive, the young men prayed together.

Both victims, though critically injured, are reportedly in stable condition at Vanderbilt University Medical Center. Harrison suggested, "It's got to be a miracle."