Late Sunday night, it appeared that the Waukesha attack would dominate the news cycle for the upcoming holiday week. After all, it's not every day that a madman plows his car at full speed into a Christmas parade, killing 5 and injuring 40. Yet, by the time I woke up Monday morning to search out information on the alleged attacker, I could barely find any mainstream media articles probing the background of the suspect. Now we know why.
Darrell Edward Brooks Jr., 39, of Milwaukee was arrested Sunday night and, at the time this article is published, is being held as a person of interest in the attack where a red Ford Escape can be seen plowing into the Christmas parade in Waukesha; an act that resulted in at least five fatalities. Brooks is a rapper who goes by "MathBoi Fly" on social media and had just posted on the Kyle Rittenhouse verdict prior to the attack. While we don't know if he was motivated by BLM or Antifa-related sentiments, we do know that he is a career criminal who was just released from jail on low bail.
According to court documents, Brooks was charged in Milwaukee on Nov. 5 for resisting an officer, felony bail-jumping, second degree recklessly endangering safety with domestic abuse assessments, and disorderly conduct and battery.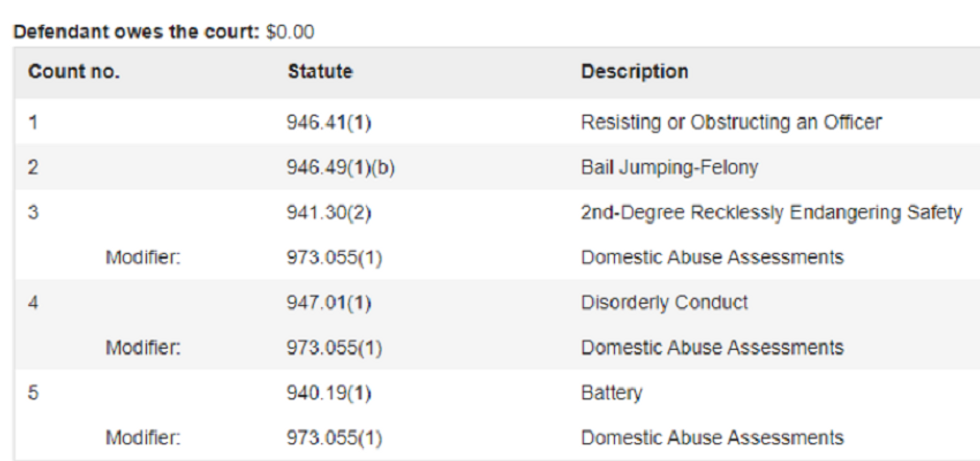 Brooks was released last Friday on just $1,000 bail despite a prior rap sheet. Even if one believes that these crimes don't warrant his being held pre-trial on a higher bail threshold, the fact remains that he was charged with multiple crimes while already out on bail for other felonies, and if he had still been in custody, five people might not be dead today. In July 2020, Brooks was charged with two felony uses of dangerous weapons and possession of a gun as a felon (which is also a felony). We are finding throughout the country that gun felons with prior violent records are being released on low bail or no bail. Brooks was released in Feb. 2021 on just $500.
Heavy.com obtained his full rap sheet from Wisconsin court records and found charges of battery, gun misuse, strangulation and suffocation, and property destruction, dating as far back as back as 1999. Also, someone with his name and year of birth and with a picture that matches Brooks' description is registered as a Tier II sex offender on the sex offender registry in Nevada. There is a video online of Brooks discussing the incident in Nevada where he claims he didn't know the girl was 16 years old. On October 18, 2006, there was a deposition in Washoe County Court against a man with the same name for "statutory sexual seduction."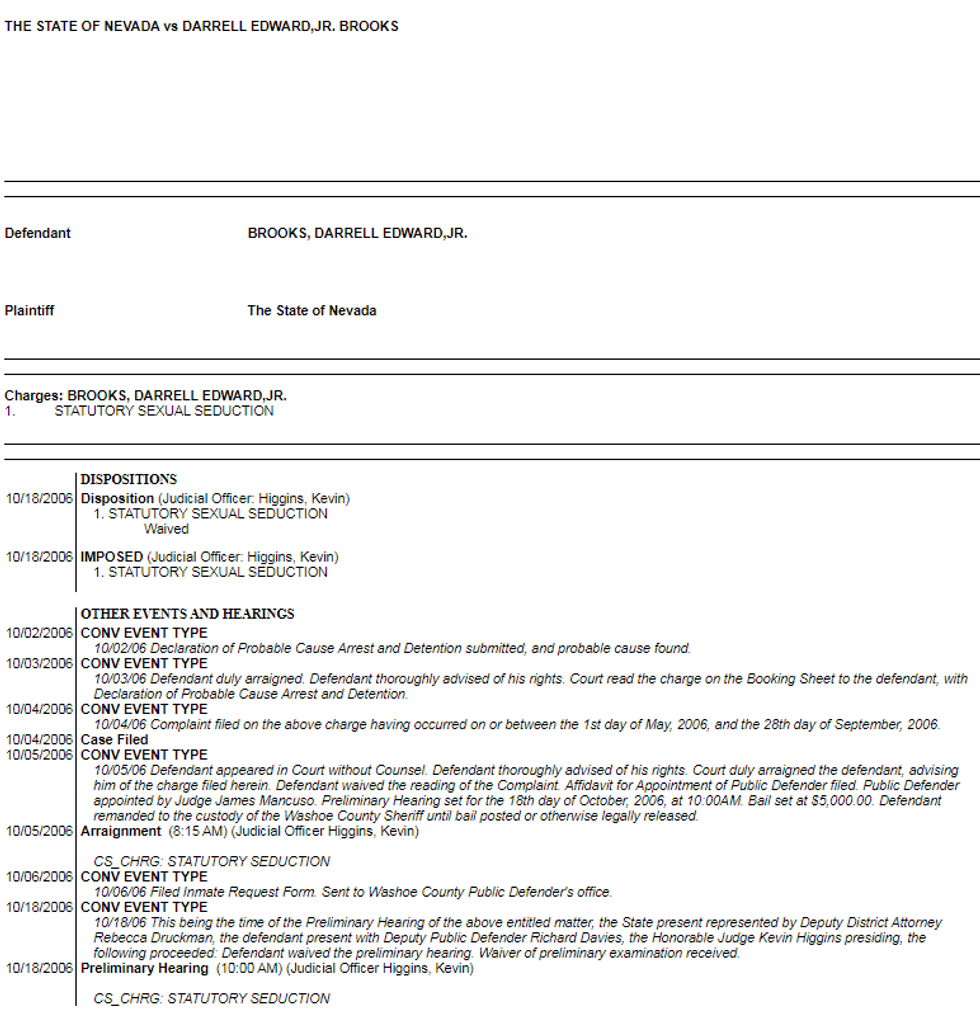 In June 2016, he was charged in the same court for failing to obey sex offender laws.
His social media posts are replete with anti-police and black-nationalist rhetoric.
Darrell Edward Brooks, the man who was taken into custody by police over the #Waukesha Christmas parade mass casualty incident, expressed hatred of former president Donald Trump in one of his rap tracks. He also expressed black nationalist antisemitic views. #BLMpic.twitter.com/BhT7BrX5mL

— Andy Ng\u00f4 \ud83c\udff3\ufe0f\u200d\ud83c\udf08 (@Andy Ng\u00f4 \ud83c\udff3\ufe0f\u200d\ud83c\udf08) 1637591394
The tragedy is that a man with a history of violence and gun felonies is now accused of killing five people with a vehicle. This case demonstrates once again that guns don't kill — career criminals who go undeterred and unpunished do.
As I noted in my column on Indiana last week, aside from the culture of leniency that has permeated the justice system in all 50 states, the COVID shutdowns have caused such a backlog in the courts that high level criminals are being released on low bail indefinitely, with no court date in sight. This is a forgotten, yet potent, casualty of the lockdowns that will reverberate through our society for years to come. We need more funding for prosecutors and courts aimed and targeting repeat, violent offenders and for enforcing (or strengthening) three-strikes-and-you're-out laws.
Whether the attack was motivated by anti-white or anti-police animus is yet to be seen, but the clear implication from this case is that there are likely thousands of violent criminals out on the streets because of weak sentencing, pre-trial bail policies, and backlogs in the courts. Any state legislature that fails to deal with this systemic problem during the upcoming 2022 legislative sessions will have blood on their hands for years to come.
Unfortunately, there is never a clamor from the public to learn from the lessons of these attacks because there are frequently complete information blackouts from the media when the facts don't fit their narrative. Indeed, the Waukesha attack is likely to become the new Vegas shooting.